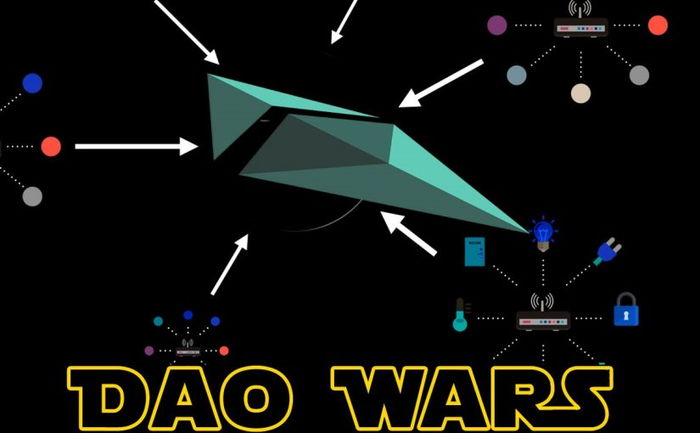 En fin de semaine dernière, nous apprenions que le fonds de capital investissement décentralisé The DAO se faisait pirater par un de ses investisseurs qui aurait détourné la maudite somme de 40 millions de dollars.
Annoncé comme étant l'une des plus importantes révolutions dans le secteur du capital investissement, The DAO se fait pirater par un 'Hacker' via une faille exploitée dans le code du système. Le français Pierre Entremont et de nombreuses autres personnes qui s'enthousiasmaient de vivre un moment inédit qui ne « s'était jamais vu dans l'histoire de l'humanité et de la finance » sont désormais plongées en plein cœur d'une cyber-guerre.
Toute la communauté Ethereum s'est alors mobilisée en lançant une 'contre-attaque' baptisée 'Robin Hood' pour tenter de remettre la main sur les millions d'Ethers dérobés (la monnaie virtuelle sur laquelle repose The DAO) et a minima de sécuriser les Ethers restants.
Le plan était de créer un « DAO enfant » (ou « Child DAO » en anglais) pour transférer les fonds restants. L'opération a été un échec puisque le dit 'Attacker' aurait réussit à s'infiltrer dans la nouvelle structure via une donation d'Ethers.
Cette affaire est donc loin d'être terminée et les mineurs tentent en vain de protéger les investisseurs de The DAO. Une solution envisagée serait d'identifier chaque membre de 'The DAO enfant' ce qui permettrait d'identifier plus rapidement 'The Attacker'.
On vous l'accorde, cette histoire sans queue ni tête semble tout droit sortir d'une fiction. Pourtant, derrière l'ensemble de ces termes techniques et ce jargon incompréhensible (qu'on se le dise!) se cachent de l'argent réel investi par des vraies personnes (dont beaucoup de néophytes qui n'ont manifestement pas mesurés tous les risques d'une innovation encore au stade d'expérimentation, comme l'explique Patrice Bernard dans son article).
Affaire à suivre donc dans cette cyber-attaque qui risque d'endommager très fortement la crédibilité de la Blockchain.