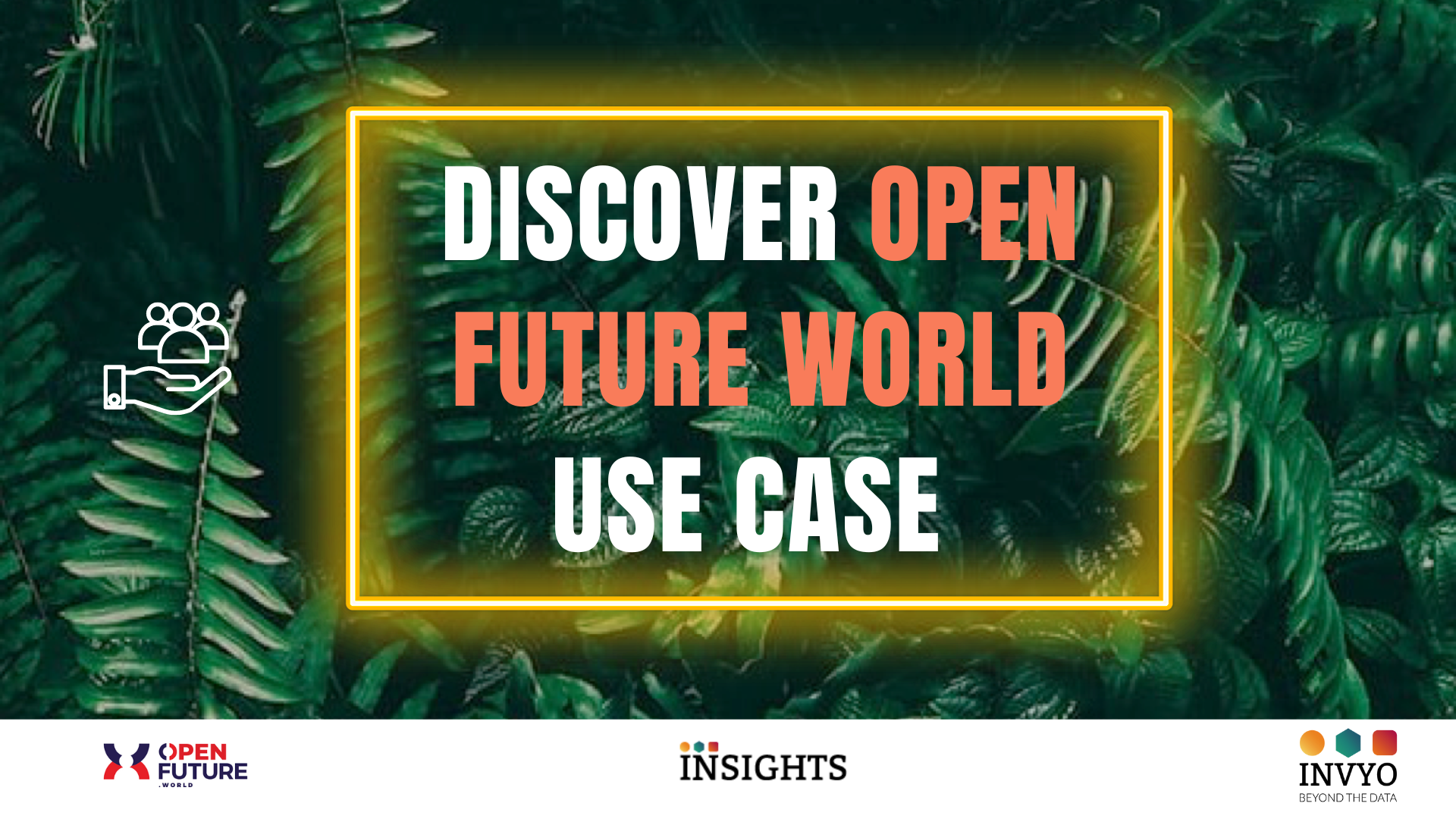 What is Open Future World?
Open Future World is the leading source of information about open banking, open finance and the open future.  Championing progress through a freemium platform of insights, trend analysis, directory, events, funding and more.
All accessed through the industry's only dedicated search engine.
The Open Future World directory was launched in 2020 in response to the need for an easily searchable source of information on industry pioneers, that includes both regulated and unregulated entities.  'We were regularly being asked if we could recommend companies doing X in region X.  With the growth of the industry it was difficult for even big players to identify potential partners.  We launched the free directory to help connect people" said Co-founder Nick Cabrera.
Over the next two years the directory continued to add functionality, such as the integration of Legal Entity Identifiers through a partnership with GLEIF.  But in order to drive further enhancements Open Future World needed a quick way to scale the value and range of information provided, which didn't rely on manual entry.
To help them face this challenge, Open Future World and INVYO built an API that could solve this problematic
What is INVYO and how this challenge was faced?
By connecting all your internal and external data sources, INVYO facilitates the understanding of your data to make it usable and actionable.
We help you to analyze your data, according to the business context, and then display the results in a format that suits your needs (application or API).
Welcome to a new era of data analytics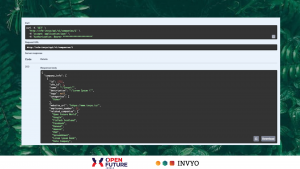 Key points :
OFW Open Future World is the largest global source of information on progress in open banking and beyond
OFW posts information on its website about companies active in the sector
INVYO retrieves additional data to complete the information sheets on the OFW website
OFW retrieves information from an API produced by INVYO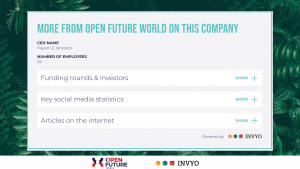 For more information :
For delegates: connect@openfuture.world
For PR and event info: georgina@openfuture.world
Feeling ready to take action but need some advice on how to get started?
Make an appointment today with one of our INVYO Data experts to discuss your issues and together build a product that meets your needs and business challenges.
Discover the tool specially designed for retail players willing to exploit their data:
Data Smart Supply.