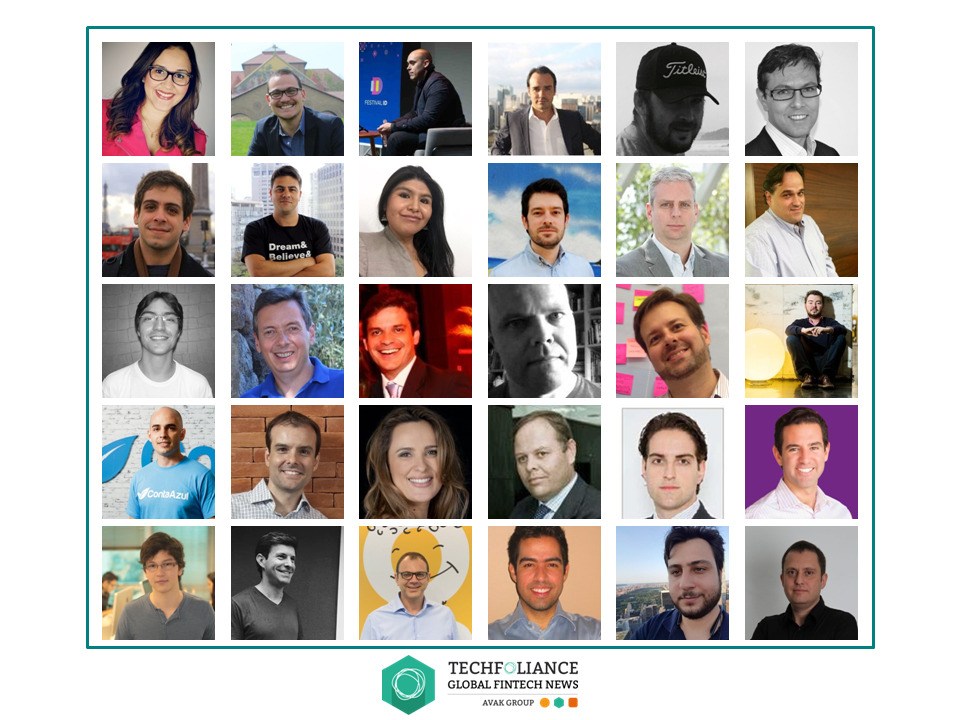 Techfoliance and I identified the 30 most popular Fintech influencers in Brazil. Here is what we found. 
Brazil is the most active country in Fintech in Latin America. With more than 200 start-ups in sectors ranging from payments to insurance, the country has become a major Fintech hub over the past years. More specifically, the city of São Paulo is the epicenter of the sector, where most start-ups, incumbents and investors are established and where top events such as Fintech Venture days, CIAB, São Paulo Fintech Summit or InnovationPay are held.
Fintech in Brazil: key figures
Brazil has one of the highest Fintech adoption rates in the world: '74% of bank customers adopted Fintech services'.
---
Nubank is the most funded Fintech start-up in the country and received almost $180 million since its launch in 2013.
---
As of today, Brazil has only half of its 200 million inhabitants online.
---
More than 55 million adults in Brazil still don't have a bank account.
---
Mobile phone penetration is above 115% in the whole country.
---
More than 40% of the population remain excluded from traditional banking systems.
---
Top Fintech influencers in Brazil
We based our analysis on a series of metrics reflecting the engagement of each professional on the list in the Brazilian Fintech ecosystem, such as:
Professional achievements (founding / being a member of a Fintech company, having a relevant current role in the sector, attracting considerable amount of investments to one's companies)
Participation in the Fintech community (organizing, hosting, speaking at or being a panelist at key events; being part of accelerators or associations fostering the development of the industry; being a thought leader in the sector)
Social media activity (having a relevant number of followers, sharing interesting content across different social media platforms)
Please keep in mind that this is not an exhaustive list. There are many more people currently contributing directly or indirectly to the Brazilian Fintech ecosystem.
Last update: 20 November 2016
---
Please, feel free to add influencers in the comments below that we may have missed !