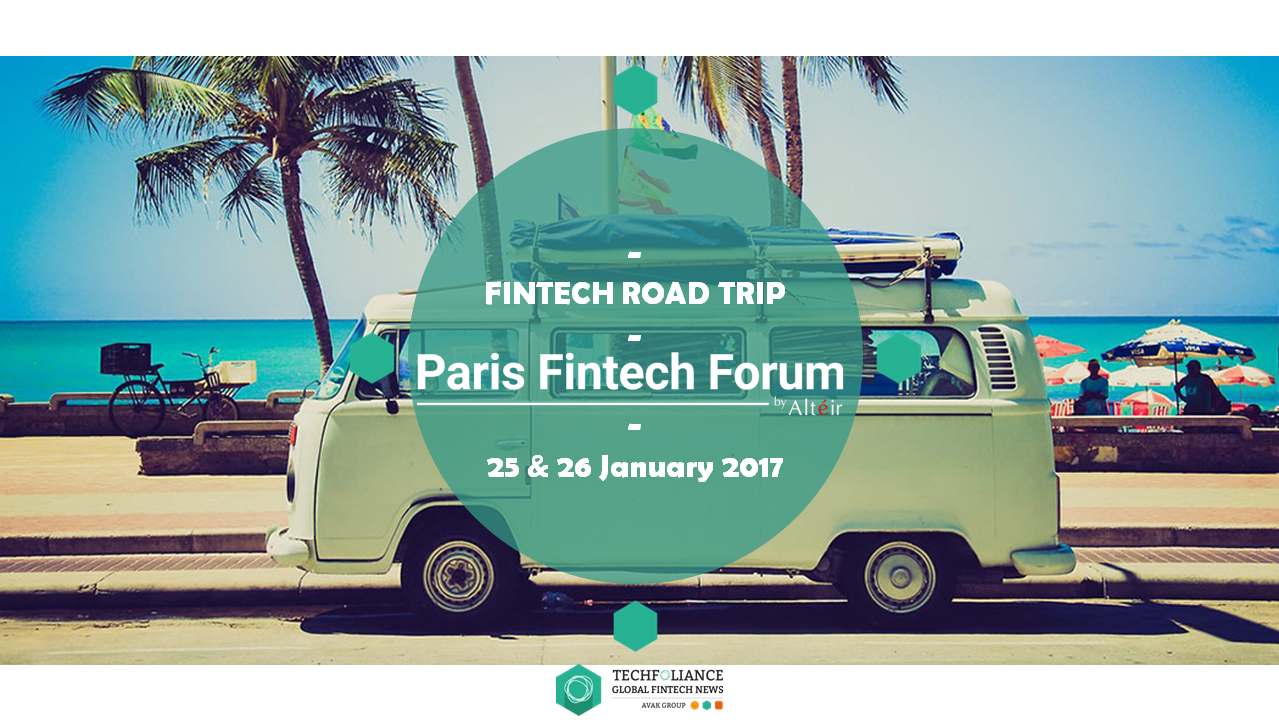 Techfoliance is back on the road to go and meet the global Fintech community. Our ambition is to highlight emerging trends to better understand the future of finance. Our next stop will be Paris.
Next January, our team will be at the Paris Fintech Forum, one of the biggest event in Fintech. Check out here to have more information on the event !
Just to give you a quick overview of the size of this event, here is a map that illustrates the diversity of the Fintech that will be on stage to pitch their start-up: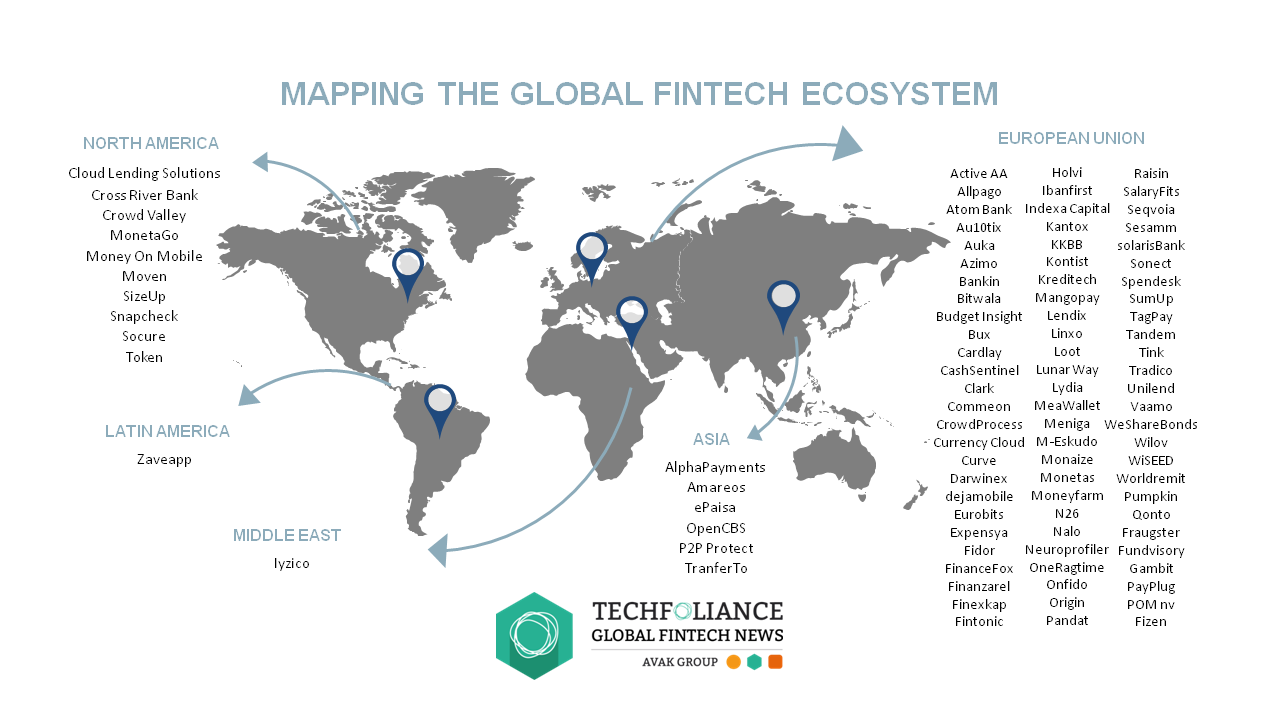 During these two days, Paris will be the European Capital of Fintech and will host more than 120 Top-level Fintech start-ups coming from 25 countries. The event will take place at the Palais Brongniart which used to be the Paris Stock Exchange.
Once a week until the event we will share insights on one Topic and highlight 20 Fintech start-ups that will try to convince more than 1,200 professionnals and investors that their idea is about to revolutionnize the banking sector!
Episode 1 – Payment: what comes next?
In 2016, the market's largest segment in Europe was "Digital Payments" with a total transaction value of US$541,394m according to a recent study published by Statista. Payment solutions also had the biggest impact on banking and have been recognised by experts as the hottest sector for the year 2016, followed by security / authentification and lending.
We suggest that you read Capgemini's study on the 10 trends in Payments in 2016. The study shows the growth in adoption of digital payments, entry of non-traditional players and proliferation of immediate payments as well as the potential of Blockchain solutions that could further disrupt the industry.
Fintech20 Focus of the week:
Logo
Name
Description
Country
Sector
Active Asset Allocation
You perform, we protect. Managing your portfolio risks to fuel investment performance designing and monitoring risk-based strategies, achieving superior returns
France
Wealth Management
Allpago
Accept payments in LATAM
Germany
Payment
AlphaPayments
The AlphaHub is a brand new middleware layer that amplifies third-party solution access and simplifies the process of selecting new vendors down to a click.
Singapore
Payment
Amareos
Leader in Financial News Intelligence. Using crowd-sourced sentiment data and in-depth research we provide innovative insight into the drivers of global markets
Hong Kong
Big Data
Atom Bank
Here at Atom we're building a bank with none of the baggage of the past.
UK
Neobank
Au10tix
The company develops and implements solutions that automate the capture, authentication, validation and generation of digital records of identifying documents such as Passports, identity cards, driving licenses etc.
Cyprus
Software
Auka
We help banks succeed with mobile payments. Fastest growing fintech company in EMEA.
Norway
Payment
Azimo
The better way to transfer money worldwide.
UK
Money Transfer
Bankin
All your bank accounts,
in real-time, in one single app
France
Personal Finance
Bitwala
Send & receive money globally. Cash out any currency to VISA debit card or bank account. 0.5% fees, instant and secure. Pay with Bitcoin, based on Blockchain.
Germany
Blockchain
Budget Insight
Connect your clients to their banks in a safe way with the API Budgea
France
Personal Finance
Bux
Stock trading made exciting for everyone. (your capital is at risk)
Netherlands
Trading
Cardlay
Cardlay Cards & Expenses is a single platform to issue, load and manage cards and expenses globally for complete visibility
Danmark
Payment
CashSentinel
Large payments. Safer than ever. With CashSentinel you can buy a vehicle easily and safely, wherever it is.
Switzerland
Payment
Clark
Disrupting insurance in Germany.
Germany
Insurance
Cloud Lending Solutions
We provide lenders with innovative cloud-based financial solutions that are flexible, comprehensive, secure and quick to implement.
US
Lending
Commeon
Le crowdfunding 100% mécénat. Le mécénat participatif pour tous.
France
Crowdfunding
Cross River Bank
Deliver Better Banking to individuals and
companies across the United States.
US
Banking
Crowd Valley
The Cloud Back Office for Fintech platforms, accessible through a single API.
US
Software
CrowdProcess
Predict bad loans with Machine Learning
US
Machine Learning