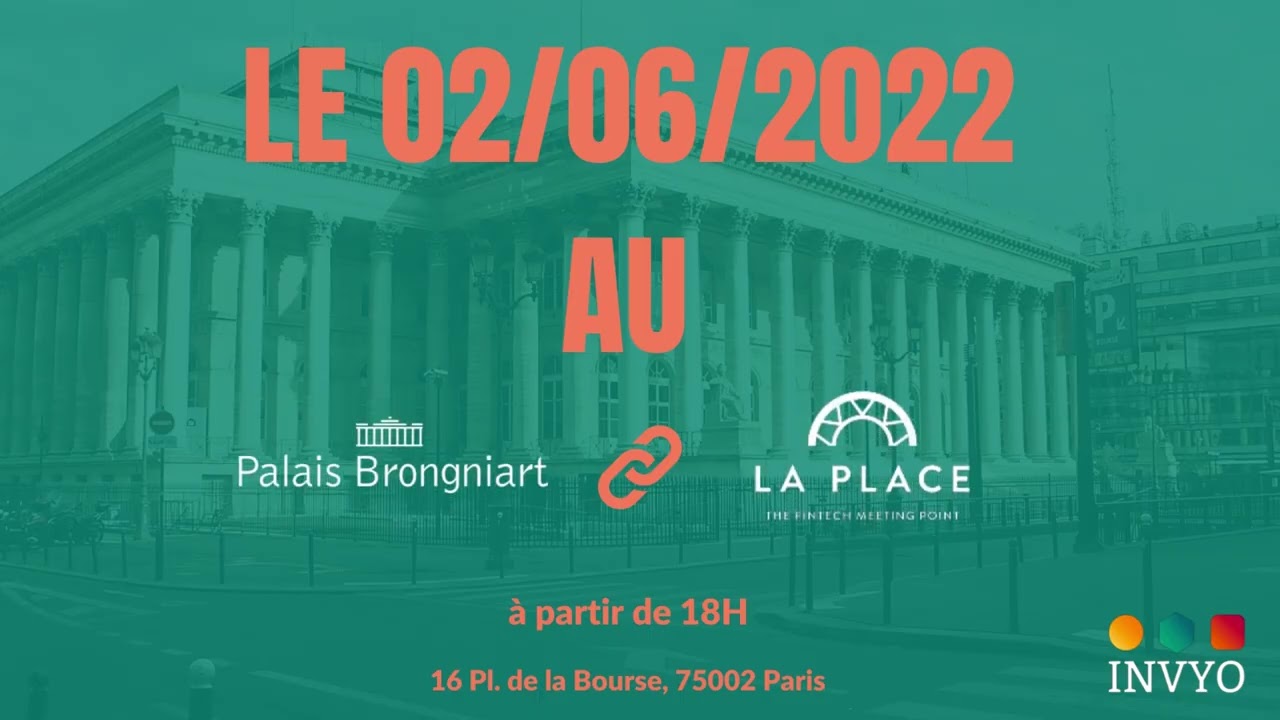 La Cryptomonnaie vous fait peur, vous attire, vous interpelle ?
La Data vous intéresse, vous dépasse, vous fait perdre du temps ?
Alors n'hésitez plus :
Participez à l'événement exceptionnel organisé par INVYO et son équipe, le jeudi 2 juin à partir de 18h dans les magnifiques locaux du Palais Brogniart (ancienne bourse de Paris).
C'est le moment de démystifier la Cryptomonnaie, une thématique en vogue mais qui suscite toujours autant d'interrogations et qui véhicule de nombreuses idées reçues.
C'est le moment d'apprendre comment apprivoiser la Data, la rendre efficace et en faire un outil performant pour les acteurs de la cryptomonnaie.
Au programme de ce rendez-vous :
L'enjeu de la gestion de data
Use case INVYO crypto
L'avenir de la crypto
La conférence sera suivie d'un débat avec le public (format Q&A).
Avec la participation exceptionnelle de :
Philippe Redaelli, Managing Director On Chain Market Data at Kaiko
Xavier Gomez, expert fintech, qui interviendra sur la partie « data »
Jacques Lolieux, Head of Quantitative Research and Trading at Aplo (formely SheeldMarket)
D'autres intervenants sont attendus mais nous reviendrons vers vous prochainement pour vous en dévoiler les noms
Last but not least : Une surprise de taille attend chaque participant/entreprise
Une petite révolution dans le monde de l'événementiel en présentiel
Pour parler à un expert data dès aujourd'hui !