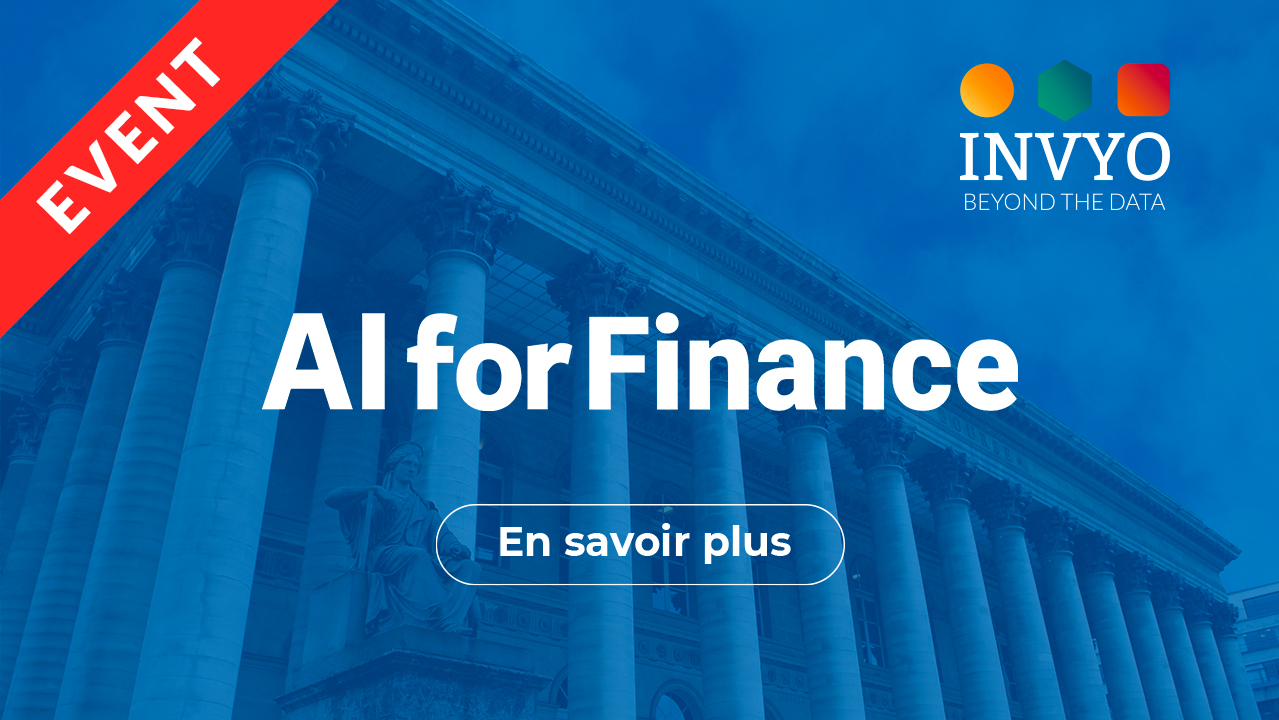 Join INVYO next September 21st 2021 to attend European AI For Finance Summit at Palais Brongniart (Paris, France) which is organized by Start upInside and La Place Fintech.
European AI For Finance At a Glance
This year the event will be hybrid for a Phygital experience at Palais Brongniart & Online.
This gathering will welcome senior financial executives and fintech's CEOs who are driving strategic innovation in technology and giving some talks about their AI practices in the financial sector.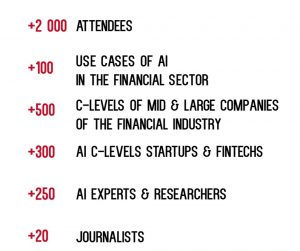 AI For Finance 2021 is expected to welcome 500+ C-Level attendees including :
Alexandra Syrovatski, Head of Financial Services of Google Cloud
Philippe Aymerich, Deputy CEO of Société Générale
Jacques Teissières, Director of the Finance District EMEA of Netapp
Pauline Leclerc-Glorieux, CEO of BNP Paribas Cardif
Philippe Sanchis, CEO of Vialink
Axelle Lemaire, Global Head of Terra Numerata, Former Minister of State for the Digital Sector
Ken Dodelin, Vice President of Mobile, Web, Conversational AI & Messaging Products at Capital One
Gimena Diaz, VP Southern Europe Middle East & Africa at Onfido
Why should you come?
La Place Fintech and Startup Inside organize this event.
BFM TV studio will be relocalized at Palais Brongniart for the occasion.
INVYO is proud to join La Place Fintech and Startup Inside during this European AI for Finance event.
La Place Fintech is the new hub for innovation actors in financial sectors whereas Startup Inside represents a huge ecosystem of experts in Open innovation, AI and Intrapreneurship operating to help Fortune 500 companies in their digital transformation.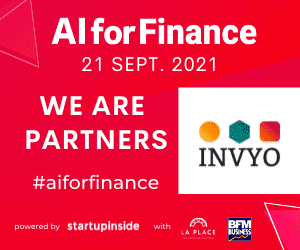 Thank to these two founding members, the large attendance will cover miscellaneous topics.
The conferences will be conducted around key themes such as:
Cybersecurity and AI
Industrialized AI
The challenges of AI in a context of hypergrowth
AI to serve customer and employee experience
AI for fraud detection and identity verification
Empower financial institution advisors with responsible AI adoption and advanced data
Register now : 👉 Book Your Tickets !
For more details about the event, click here 👉 https://aiforfinance.startupinside.com/
INVYO Insights is glad to join the event as a data partner.
Do not hesitate to contact us before if you want to manage a meeting with our team to share thoughts, become a contributor or pitch your Fintech to be featured on our media !