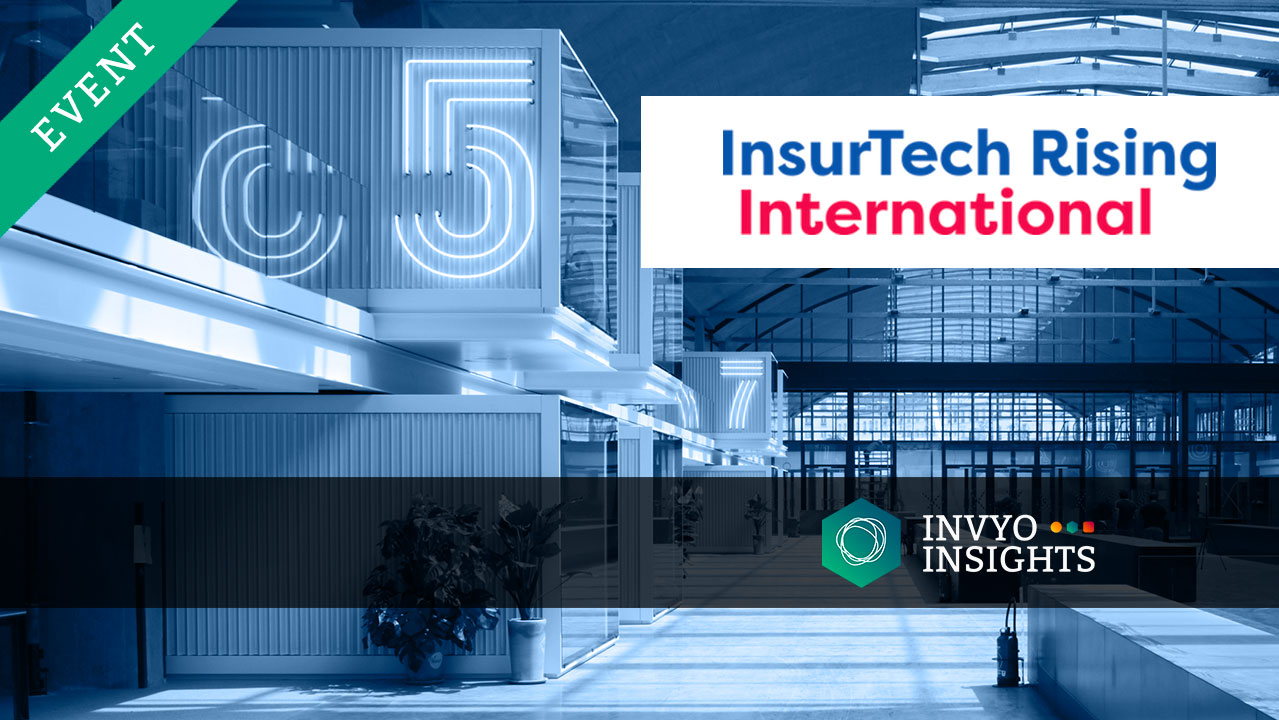 Join INVYO next October the 7th-9th 2019 in Paris for Insurtech Rising International Summit, one of the most important summit in Europe addressing top trends in the insurance and tech industry.
For this new edition 2019, the Insurtech Rising International will gather more than 450+ attendees, 55+ investors and 120 insurtech coming from 33 countries around the world.
Insurance leaders are facing strategic and operational challenges and have to think about the new customer experience. 
Fintech in France: Key Trends
---
700 million people live in Europe versus 350 million in the US. Therefore, in terms of potential size, the European market is one of the biggest in the World. The main European markets are Germany, UK, Italy and France, which represent the far majority of the European premiums
Source: www.bankingtech.com
---
67,1% of traditional French insurers think that insurtech could remodel the "customer experience" unlike 91,7% of the founders of insurtech.
Source: capgemini.com
---
Almost 96% of traditional French insurers would like to collaborate with insurtech in the form of partnerships or "Solution-as-a-Service" (SaaS) models.
Source: capgemini.com
---
In Europe, Health insurance (€0.2 trillion) continue to attract companies and it is growing strongly at 3-4%. Therefore, local regulation needs to be taken into account.
Source: www.bankingtech.com
---
Insurtech Rising International At a glance
InsurTech Rising International is hosting the Insurance Cyber Risk Summit, the 7th of October in which different topics will be covered as Cyber insurance for SMEs or the collaboration between insurers and insurtechs in the growing cyber insurance market.
This event hopes to host more than 400 attendees, 23% of whom are C-levels. Among those C-levels, there are:
Bernard Spitz, President at Fédération Française de l'Assurance
Matteo Carbone, Founder & Director at IoT Insurance Observatory

Malgorzata Stys,CEO & Co-founder at dreyev

Julian Teicke,Founder & CEO at wefox Group
Why you should come ?
The conferences will be conducted around key themes such as:
How Smart Home will inspire insurance customers
How AI powered voice bots will improve customer service
Powering the future of commercial insurance through the use of insurtech
From health insurance provider to health solution enabler: the patient-centric future of insurance

Using artificial intelligence to transform commercial underwriting
---
Invyo is glad to come to this event as a media partner. We will forward you with daily live news so that you can follow the best of Insurtech Rising International if you did not have the chance to come directly to Madrid to attend the event.
Do not hesitate to contact us before if you have requests or if you want to manage a meeting with our team to share thoughts.