What exactly is anti-fraud, how does it impact our society, foresee fraud in today's technologically dynamic world and mitigate the threats we face? These are the questions the $75 billion dollar Cyber Security industry is aiming to solve. In its most recent study, Portsmouth University found that financial fraud costs the UK alone up to $251 billion dollars per year, and the worldwide estimate stands $3.7 trillion dollars lost a year due to fraud.
While there are several FinTech and Cybersecurity hubs across the globe, one of the most prominent communities resides in the Startup Nation. Being the only Jewish nation in the Middle East, Israel constantly faces security challenges both in the physical and cyber world. Upon turning 18, Israeli citizens are required to join the Israeli army, the IDF, for two or three years. Inside the IDF there are several units whose main mission is to combat anti-fraud and prevent future cyber attacks. While the subject of anti-fraud can be taught theoretically in a university classroom, real life experiences and encounters are more powerful, and prepare developers and entrepreneurs for life after the army.
Upon completing their military service, many members of these elite intelligence units go on and form Cyber Security and FinTech startups. Many of these companies are members of FinTech Aviv, Israel's largest FinTech community with over 2500 members. At bi-monthly events, members and leaders of their respective industries meet and discuss ideas with one other, fostering innovation and continuing to ensure the Startup Nation as a forefront in Cybersecurity and FinTech.
SecuredTouch, a member of the FinTech-Aviv community, is an Anti-fraud startup which aims at preventing fraud on mobile devices such as our smartphones and tablets. It provides real time biometric identity verification on mobile apps and websites. With its revolutionary software, SecuredTouch can detect profile users' physical behaviour on touchscreen devices, which allows for seamless identity verification and erases the need for vulnerable passwords and security questions.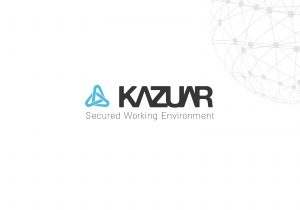 A second Anti-Fraud startup that is a part of the FinTech-Aviv community is KAZUAR, which offers a multi-platform solution (PC and Mobile) for organizations that deal with highly sensitive information. KAZUAR provides them with a secured and isolated working environment, which is similar to those of the leading global intelligence organizations. The working environment has an exceptional user-experience and allows the users to use any software that they need, to create documents, to share information and to communicate securely.
---
FinTech-Aviv is constantly integrating promising startups in the cyber security space that are looking to expand. Continuing its endeavour to enhance FinTech in Israel, FinTech-Aviv is hosting it's summer finale meetup on September 11th, 2016 at the MindSpace rooftop in the heart of Tel Aviv. The theme of the event is Trading Platforms in Global Markets. If you would like to attend this event, please feel free to visit the FinTech Aviv website for more information.