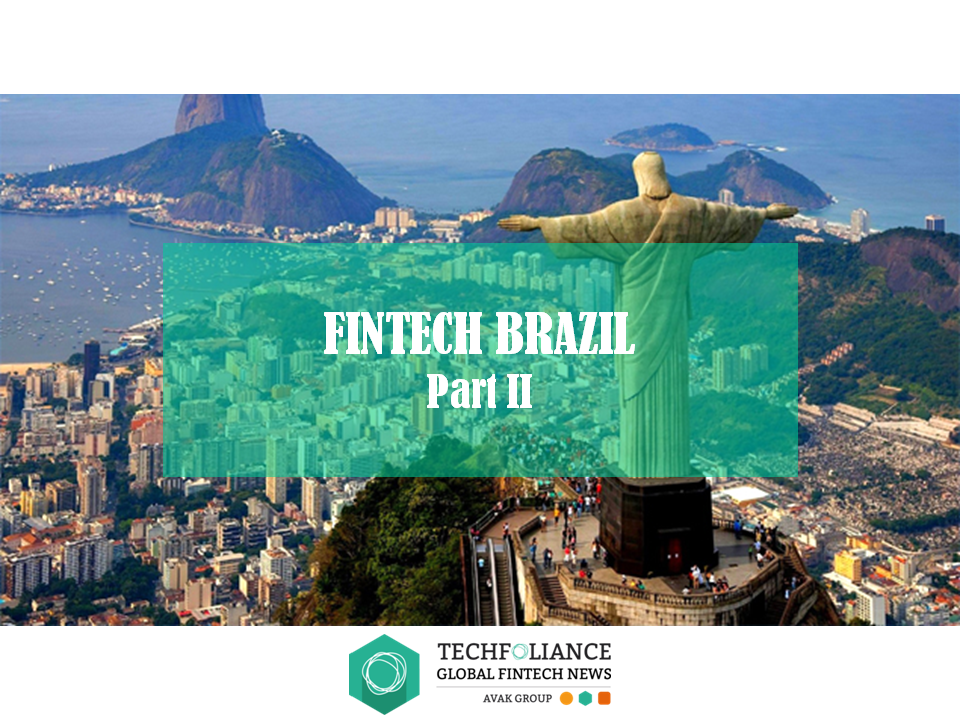 Techfoliance is super excited to release Part II of its serie [Fintech Brazil] with inside success stories and analysis shared by top local experts and entrepreneurs.
Brazil has a vibrant start-up community tackling the various issues the Latin American giant faces by bringing successful business models from abroad and increasing the list of innovations "made in Brazil".
Regulatory landscape
Regulators are increasing their touch points with the Fintech market, but their position is still regarded as suboptimal by most market players. They seem to lack of a specific agenda to engage more often and in a more efficient way with start-ups to push for the necessary regulatory shifts to support innovation.
However, regulators are currently studying angles for leveraging international examples (e.g. UK / Singapore) to establish an efficient model adapted to Brazil's reality and risk tolerance. On the start-ups side, several associations such as ABCD (Brazilian Association of Digital Credit) and the Fintech Committee of ABStartups (Brazilian Association of Start-ups) are emerging to help "raise their voice" and push the innovation agenda forward.
Role of the incumbents
Brazil has an oligopolistic banking market immersed in a high interest rate environment – which has historically left little incentive for innovation. However, two factors have recently changed the landscape: 1/ the emergence of new players and technologies have created FOMO and 2/ the economic crisis has push players to increase efficiency / decrease costs to defend their position. As a result, several initiatives have been developed to interact, collaborate with and invest in the start-up community. Key examples include:
[tabs tab1="Cubo" tab2="Inovabra" tab3="Labb" tab4="Social impact business challenge"]
[tab]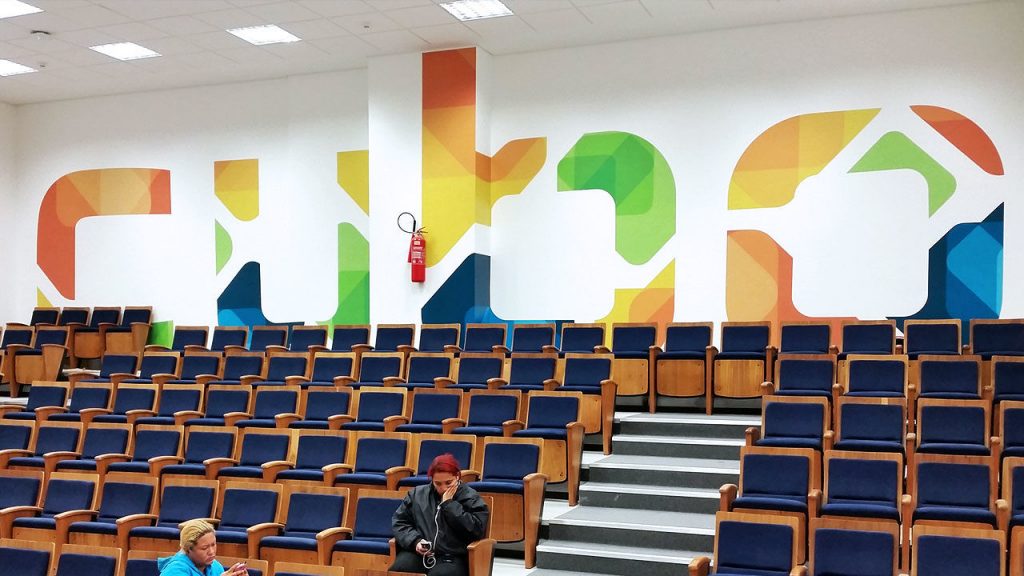 Co-working space in Sao Paulo launched by Banco Itau and Redpoint e-ventures, and supported by organizations such as Cisco, Microsoft and MasterCard. It aims to be the "center of gravity" for entrepreneurs in the country, where start-ups, investors, mentors and incumbents meet, innovative ideas are developed and new businesses are nurtured.[/tab]
[tab]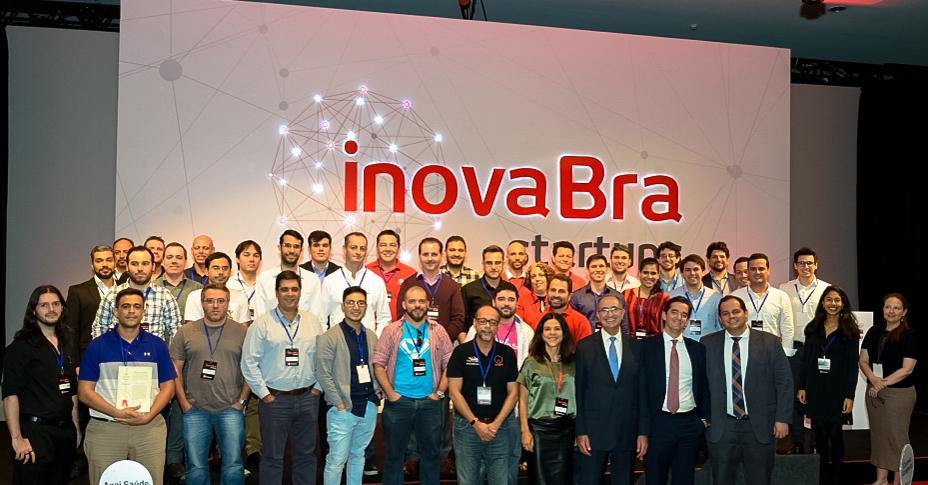 Open innovation program by Banco Bradesco focused on Fintech that allows start-ups to test innovative ideas with Bradesco's clients. Selected start-ups have 6 months to develop a MVP and POCs, with the support from the bank's technical staff and mentors.[/tab]
[tab]
Fintech incubation program based at Plug and Play in Silicon Valley set at the end of 2016. It also aims to give Banco do Brasil's employees exposure to innovators and entrepreneurs to enable cultural change at the bank.
[/tab]
[tab]
Caixa's and Artemisia's incubation program for Fintechs that promote financial inclusion and a more efficient use of financial services by the population. It was launched in October 2016.
[/tab]
[/tabs]
---
For small- and mid-sized banks, a third factor was also key: Fintech created an opportunity for them to increase scale and competitiveness to "break the oligopoly" and (hopefully) fundamentally change the country's banking market structure.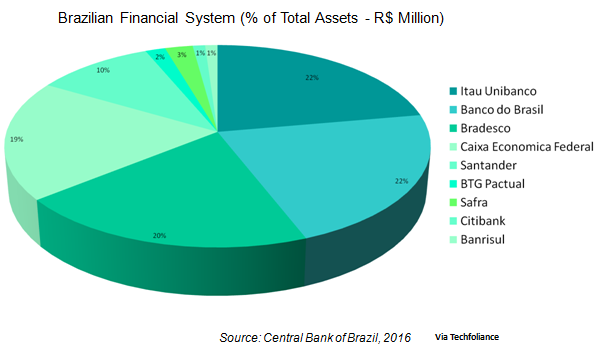 ---
I would like to thank Fintech ecosystem experts Denisse Cuellar and Bruno Diniz for contributing to this article.
Bruno Diniz is a partner at Innercore Solutions. Based in the main financial hub in Latin America, São Paulo, Brazil, Innercore Solutions Ltd provides Matchmaking, Consultancy and Advisory services on innovation for the Financial Services industry. Innercore Solutions Ltd also makes Events, promote Fairs, Workshops, Hackathons, onsite Trainings and Lectures about Fintech, Innovation and Digital Transformation.
Denisse is a Fintech and entrepreneurship enthusiast. She currently works at BCP Bank of Peru building relationships with Fintech and startup ecosystems in Latin America. Graduated from NEOMA Business School and MBA from University of Chicago, she used to be a consultant and strategist in the Financial Services industry and the Fintech sector. She is a blogger and writes for some publications about the Fintech market in Latin America.