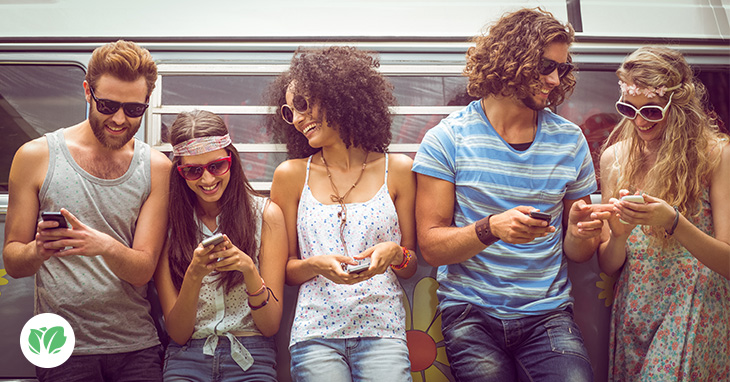 Kathryn cofounded Kabbage to allow small businesses access capital quickly, an area in which banks and financial institutions have long struggled.
Techfoliance was at MoneyConf in Madrid, which showcased the most promising Fintech startups of the industry. Kabbage is undoubtedly one of them and we feel priviledged to have had the opportunity to chat with its cofounder and leader Kathryn.
---
About Kathryn Petralia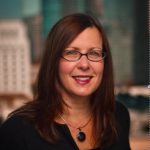 Kathryn Petralia worked in numerous startups and started three before founding Kabbage. She has always been passionate by Technology, even with an English major. She started working with computers at 9 and in 1994 got in touch with Internet. She has spent the past 20 years working with small and more established companies focused on what was called credit, payments and technology at that time – now, it is called Fintech.
She met her cofounder Rob Frohwein in 2008, who asked her "Would you be interested in founding Kabbage?"
 "And the rest is history…"
---
About Kabbage
Kabbage is a US-based Small Businesses Loans provider. The company launched its business making loans for Ebay sellers in 2007, accessing their data, in real-time.
They started with a real time access to data in order to automate the whole lending process. They have now expanded their service to all kind of businesses and consumers and have deployed more than $3 Billion in lines of credit, opening their technology to thousands of corporates.
"Through Kabbage, companies can now get loans in less than 10 minutes."
How did it build its community?
Kabbage is not a marketplace such as LendingClub or other P2P Lending companies in the sense that they securitize receivables with multiple institutional investors interested by their attractive APR (Annual Percentage Rate).
The company chose not to face a double-sided market and therefore did not have the chicken-and-the-egg problem, which can be faced by many of its competitors. It mainly worked on acquiring customers (ie. companies with financing needs) and not on acquiring investors.
"All our investors are institutional: it wasn't a choice at first but this focus turned out to be our best way to get money and became an advantage for us"
Why Kabbage is different from the rest?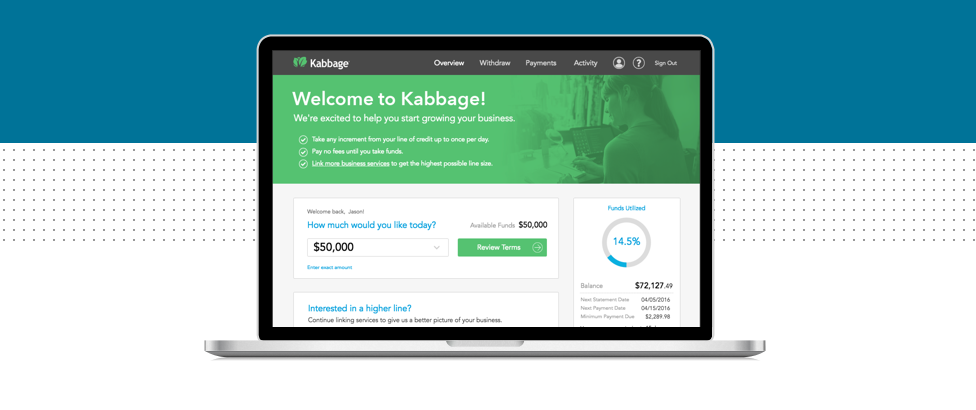 "We not only connect their data but maintain connectivity with these companies."
Plus, they provide a line of credit not a simple loan, with fixed durations. The key in their offering is their automation made possible thanks to the tech they use.
"A lot of it is just about access to the data"
They connect to the data in real time and provide a fast decision for customers, automating the entire process:
"99% of our companies have a 100% automated experience"
Small Business Loans Market trends?
According to Kathryn, the market is seeing some contraction right now in the space and companies are pulling back a little bit. Some companies are struggling and going out of the business. Growth will come again in a little while.
"However Kabbage is doing great and our $3 Billion of deployed loans is a very good proof of success"