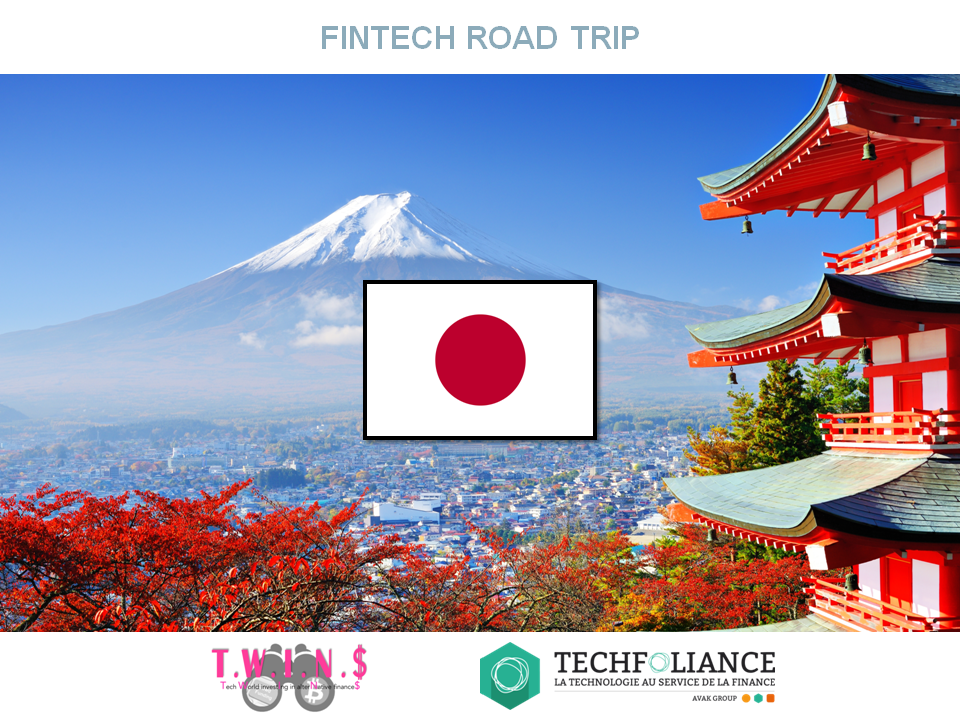 Techfoliance and The Fintech Twins are travelling together to meet game changers in finance around the world. We want to help you understand the potential that these technologies could have in people's life in every part of the world.
Japan is the world's second largest financial market in the OCDE and yet the country is far behind all of its asian peers when it comes to FinTech. The country has been so quiet over the past years in alternative finance that we needed to go and see directly what was going on out there.
The Fintech Twins tried to figure out : Is the regulation too tighten for the rise of FinTech ? Does the population really care about new technologies in finance ? Does financial institutions support these technologies ? Are there opportunities for FinTech start-ups in Japan ?
Fintech in Japan – Key figures
JAPAN
More than 127 million people are living in Japan
Life expectancy among the highest in the world : 84 years old
IT INCLUSION
The 3 biggest banks only spend 3% in IT
Rakuten launched a $100 million global FinTech fund
FINANCIAL INCLUSION
52% of wealth held in cash deposits
You can click here to know more about Fintech in Japan