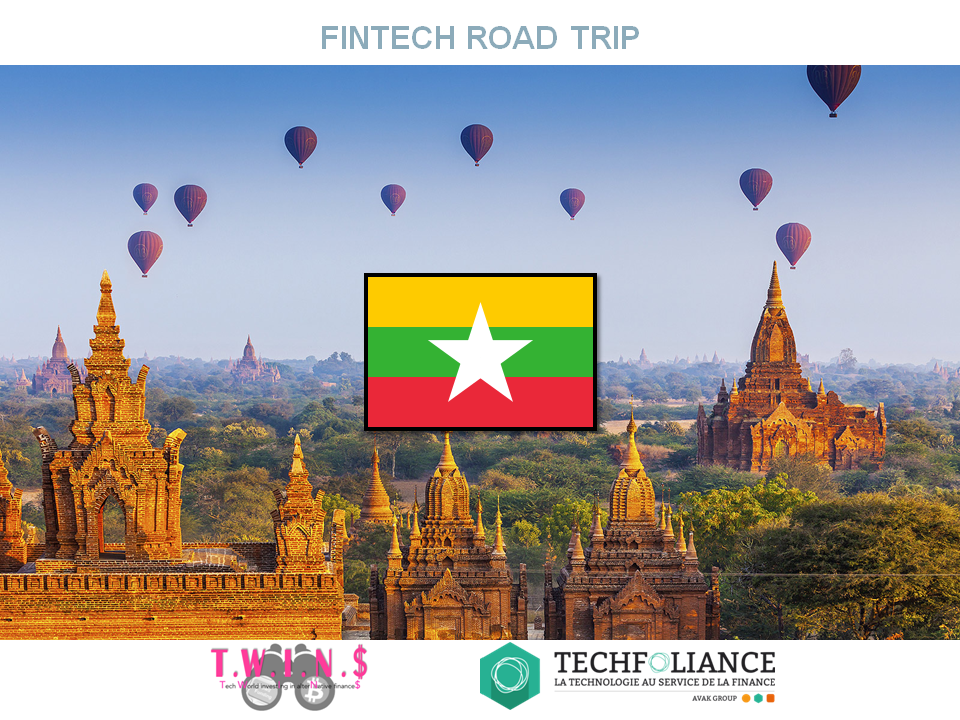 Techfoliance and The Fintech Twins are now travelling together to meet game changers in finance around the world. We want to help you understand the potential that these technologies could have in people's life in every part of the world.
You would agree that the challenges for the Fintech sector are simply not the same between emerging and developed countries. That is why The Fintech Twins decided to travel to Myanmar in order to better understand why mobile banking could have a huge impact in this particular country ? Why is it the right time for financial inclusion in Myanmar ? Is the population ready to access this kind of services ?
They met entrepreneurs and went on to ask directly to the burmese to know more about the financial sytem, here is what they discovered :
Fintech in Myanmar – Key figures
MYANMAR
60 million people are living in Myanmar
47% of the popluation is under 24 years old
MOBILE INCLUSION
4th-fastest growing market for mobile phones in the world
80% of the phone are smartphones
FINANCIAL INCLUSION
5% of people have access to a bank account
You can click here to know more about Fintech in Myanmar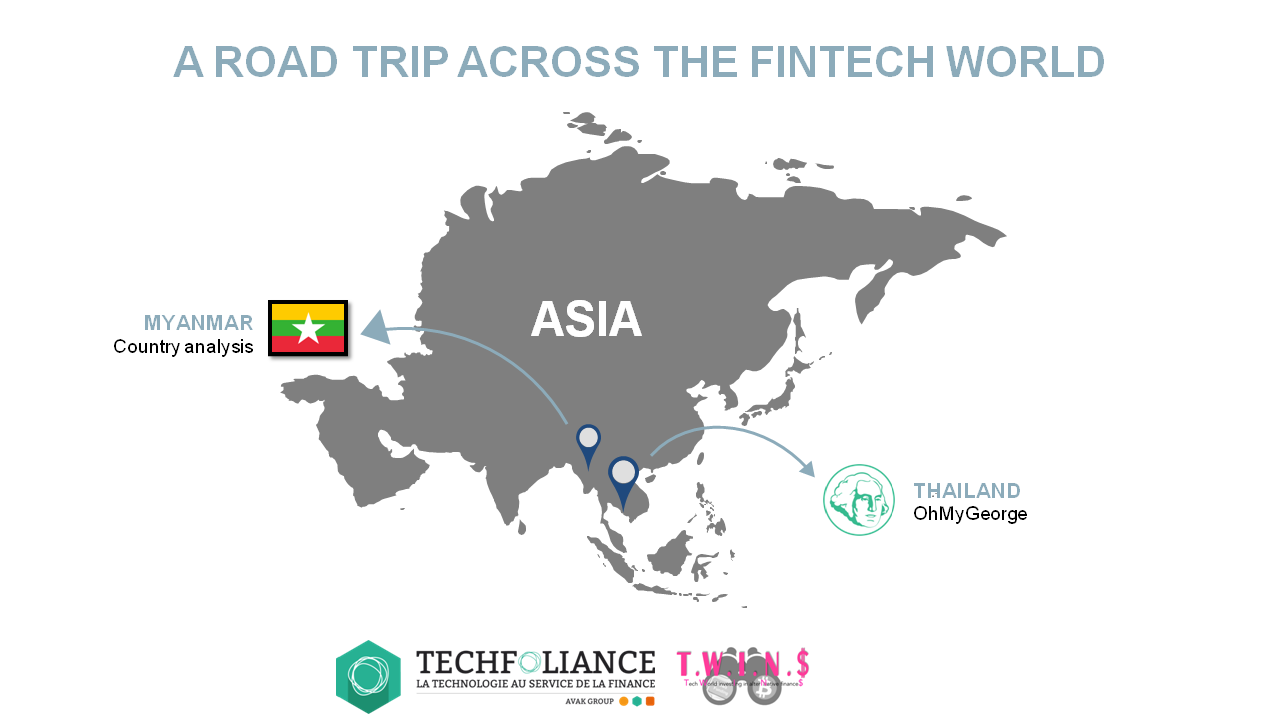 Country analysis : Fintech in Myanmar
FinTech analysis : MyPay – Payment service provider – Yangon
FinTech analysis : TrueMoney – Payment and remittance – Yangon
Country conclusion :  What can FinTech really do in Myanmar?