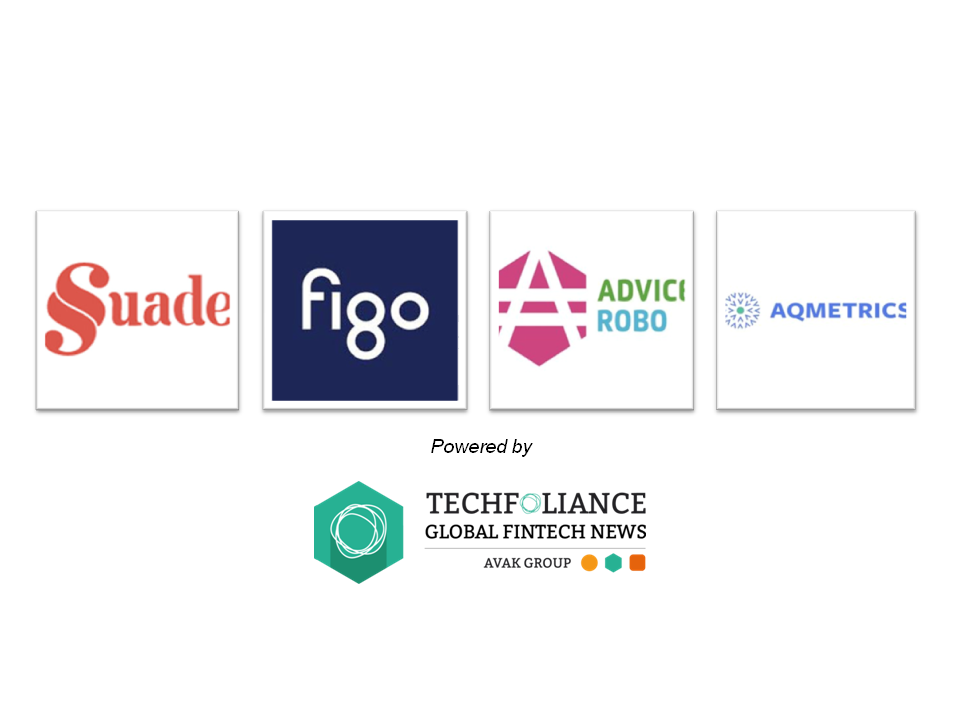 Every week, Techfoliance highlights four promising Fintech start-ups in different part of the world in various verticals: lending, payment, investment, etc. In this weekly FinTech mapping we have Suade, Figo, AdviceRobo and Aqmetrics.
Suade
Suade is a London-based Fintech that is developing technologies for banks in order to comply with regulatory issues. In 2016, the company launched the FIRE Data Format, an open source project to create a standard for regulatory data.
Discover here: https://www.suade.org/
Figo
Figo is a Hamburg-based B2B Fintech that has developed Europe's first 'Banking as a Service' platform. With its multifunctional platform technology, figo provides technical solutions for complying with XS2A, meaning banks do not have to develop this interface themselves.
Discover here: https://www.figo.io/en/
AdviceRobo

AdviceRobo is a Amsterdam-based Fintech that has developed a credit scoring technology using big data and machine learning to support lending to millennials and SME's.
Discover here: https://www.advicerobo.com/
Aqmetrics

Aqmetrics is a Kildare-based Fintech that provides integrated compliance and risk management software to fund administrators, asset managers, investment managers and broker/dealer companies.
Discover here: http://www.aqmetrics.com/
---