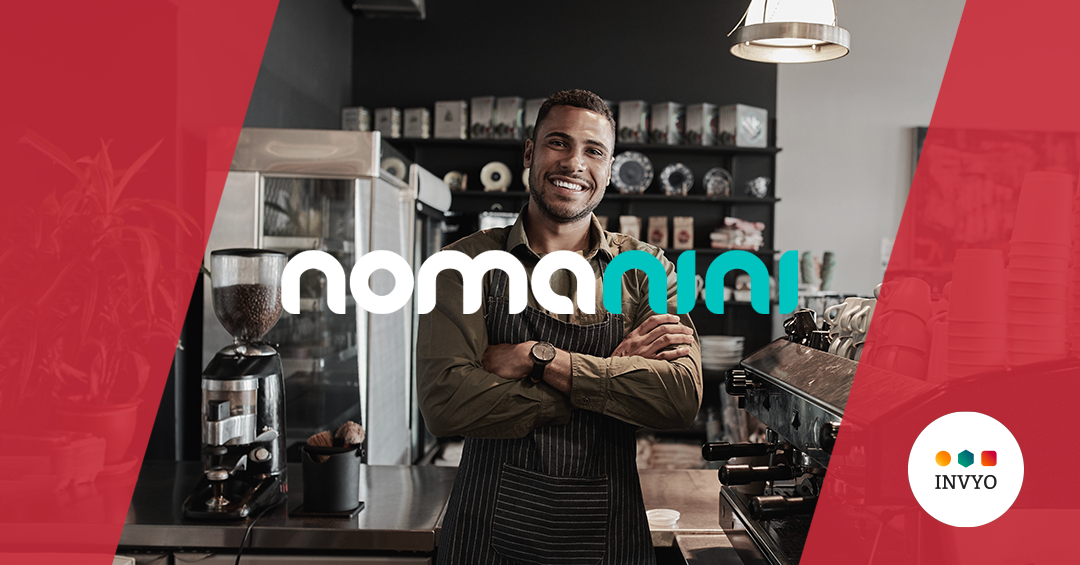 Nomanini unlocks the potential of Africa's informal markets.
Nomanini, south african fintech startup, dedicated to payment, is the pioneering fintech platform that connects global distributors and​​​​​​​ service providers to local merchants in informal markets across the continent.
How disruptive/innovative is the solution offered through your collaboration?
Nomanini connects banks and distributors ​​​​​​​to Africa's informal merchants. Unique proprietary technology evolved over a decade and in-depth, pragmatic market know-how, means Nomanini is the first and only fintech company that can unite the fragmented African retail economy.
By collaborating with Africa's biggest bank, hundreds of thousands of informal traders across Africa gain access to formal financial services for their businesses for the first time.
What is the business problem the collaboration is tackling?
More than 180 million micro and small merchants operate across the developing world, transacting over $6.5 trillion per year and serving more than 4.5 billion customers every day. Because these merchants typically have thin margins, low-income customers, and small transaction values, and operate in cash-based ecosystems, little has been done to integrate them into the cashless economy and they are often largely ignored within the sphere of retail.
Additionally, in the informal retail trade, cash remains the primary form of payment between consumers, retailers and distributors. Critically, operating on a cash-based basis doesn't allow retailers to create a digital footprint, excluding them from accessing modern financial services such as credit to invest in products and services that will grow their business. As a result, informal retailers sometimes struggle to keep their stores stocked or resort to selling substandard products which may not be safe or healthy for their communities.
Nomanini is working to improve the businesses of ubiquitous informal traders across Africa so that they may thrive, rather than just survive. The main challenge Nomanini addresses is the fragmented and suboptimal informal retail ecosystem in Africa, centred around the needs of the trader.
For banks wanting to reach rural, peri-urban customers in informal markets, the costly and complex route to market, lost sales and low margins in a lean economic model remain challenges. Banking institutions are especially looking to the unbanked given how their high-cost models, transaction fees, and complicated paper processes keep off large low-income segments of the population. As such, Africa's retail-banking penetration stands at half the global average for emerging markets at 38% of the gross domestic product, according to management consulting firm McKinsey.
For FMCG's (Fast-moving consumer goods) some of the main challenges of operating in the informal trade (which often constitutes the majority of their market) is the high reliance on cash, lean and complex distribution, lost sales, and lack of market intelligence.
Nomanini's platform connects merchants, distributors and service providers (banks) to overcome fragmentation, optimise digital distribution, and scale Africa's informal retail ecosystem. In particular, Trader Solutions provides informal traders with access to credit advances in real-time, as well as access to other financial services such as savings and insurance tailored to the needs of informal retail MSMEs.
How does collaborating make the solution scalable?
Standard Bank Group is the largest African banking group by assets and has an on-the-ground presence in 20 countries. Nomanini has, in turn, served several thousand merchants by working with a dozen partners and distributors across six countries including Namibia, Kenya, Mozambique, and Ghana.
Standard Bank offers the Trader Solutions mobile application that provides credit to customers in 14 countries – Mozambique, Uganda, Malawi, Angola, Zimbabwe, Namibia, Ghana, Nigeria, Kenya, Tanzania eSwatini, Lesotho and Botswana. By tapping into Nomanini's data and client lists, Standard Bank can assess the micro-merchants' creditworthiness more accurately, and as a result, offers sustainable working capital loans for the first time, and therefore expand its customer base, and boost its branchless banking services.
The partnership with the bank enables Nomanini to add merchant financing to its existing services and scale quickly into new markets with a trusted financial service provider. Additionally, Nomanini can expand its portfolio of financial services to offer remittances, insurance and other products.
You can follow the Part II by clicking here !