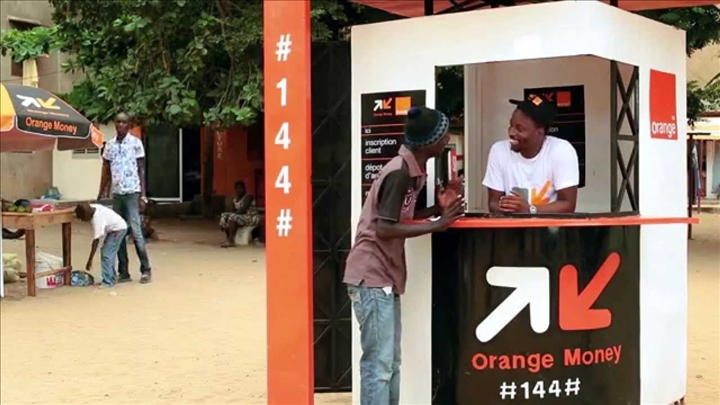 Orange Money, Orange's mobile money solution, celebrates a decade of financial innovation in Africa and confirms its position as a major mobile money player.
Launched initially in Côte d'Ivoire in 2008, the service now has 40 million customers and is available in 17 countries, reaching €26 billion in transactions in 2017, and making it one of Orange's leading growth drivers.
Mastering the basics of mobile payment
The success of this mobile payment solution for unbanked is based on the accessible, universal nature of the service, which makes it possible for millions of people to perform instant, secure and reliable financial transactions using their mobile phone. In some countries, the service gives close to 50% of users access to banking services in areas with low levels of bank usage.
Over the past decade, Orange Money also added new services like international transfers, bill payment, and wage payment services. A good exemple is the "Bank to Wallet" service launched in 2015, to enable transfers between bank accounts and Orange Money accounts.
According to Alioune Ndiaye, CEO of Orange Middle East and Africa (OMEA):
"Orange Money makes real contributions to economic and social development in Africa and is a part of our strategy as a multiservice operator and digital transformation partner in Africa and the Middle East".
Orange Money's success is also due to its efforts to collaborate with regulators such as the Central Bank in seven African countries or the Abidjan-based CECOM to comply with mobile money activities and thus launch new services more rapidly.
Expanding to new services
Orange is now expanding its product range with lending and savings services available directly by mobile phone. These services, which are available through partners, are already offered to Orange customers in Mali and Madagascar since early 2018 as part of the initial launch.
International transfers, another strong area of development for Orange Money, aim to strengthen ties between people living outside their home countries and their loved ones.
Finally, as smartphones become increasingly widespread and uses change rapidly, the Orange Money services are evolving with the development of an application for easier interactions and transactions.
---