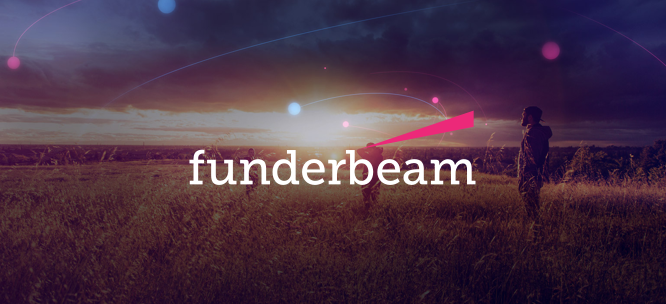 Techfoliance is continuing its Road Trip to meet major players around the globe involved in Fintech related projects.
Nathan Sexer, our reporter and Fintech Analyst, had the great pleasure of meeting Mads Emil, CMO of Funderbeam, the first Blockchain-based Crowdfunding platform for SMEs.
About Mads Emil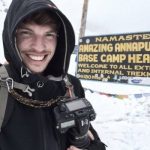 Couple of days ago, I had the chance to meet with Mads Emil Dalsgaard who joined Funderbeam last January 2016.
He arrived in the company since the initial launch of the trading part of Funderbeam's platform that made him discover the full potential of Blockchain.
He started his career in Berlin where he created his own company TrunkBird.
---
See also Interview with Mads Emil Dalsgaard, CMO at FunderBeam – Part I
What type of companies ae you targeting?
"From the beginning, we are completely agnostic in terms of industry or size. We just don't take companies that are completely new."
As requirements, Funderbeam wants to see at least some traction, users and some progress.
It considers companies that raise €200k-500k as their sweet spot, but as the platform matures, this amount is predicted to increase, and the goal is to do rounds of upwards one million by the end of the year.
Also, Funderbeam does both private and public rounds, enabling companies to raise from closed circles or a wider crowd.
With public rounds, products need to be easy to understand. As an example, a medical technology company struggled to raise money since their product was too complex and technical; people failed to understand the value of their product.
Funderbeam is also doing bonds, loans for later stage companies.
Risk assessment process
For every company that raises money from the platform, one lead investor has to be registered to a SPV/Syndicate.
"There is no fixed rule/hurdle but the investor needs to put at least 5-10% of the round. HE DOES the due diligence. No valuation needed because it has previously been done by the lead investor."
The due diligence is focused on the lead investor rather than the company. The lead investor can be associated with the company but cannot be one of the founders.
How to reach and get individuals invest in the platform?
Main clients come thanks to their own content: there is an important and organic growth from searches. Funderbeam also provides free data intelligence for founders and investors. Believe it or not: Proper data is needed to invest/raise money (on competitors, traffic, activity on social medias etc.)
"We have a lot of organic traffic from press coverage and contents. It comes from advertising as well : but these "customers" are very likely to sign up without investing."

Expected return
Nothing found about potential return on the website. Could you explain the strategy behind?
"We are intentionally not sharing any numbers when it comes to the startups on our platform. Early stage investing is inherently more risky than any other asset class, but the potential return is also much higher."
The main differentiator is that people can exit whenever they want.
"We don't communicate figures, because we don't wanna give people expectations even if results have been very good until now."