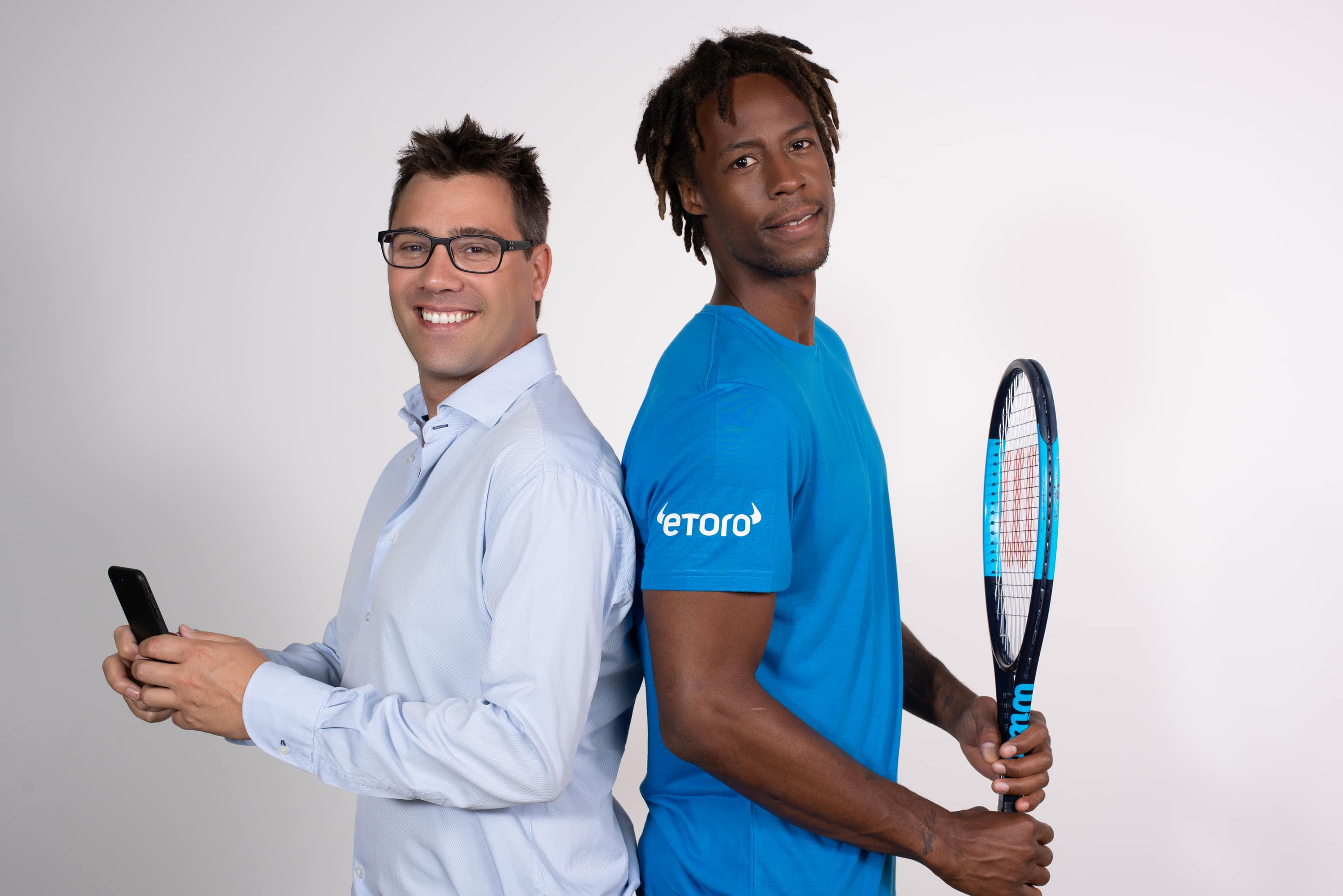 A small revolution happened today in the french FinTech sector: pro tennis player Gael Monfils has publicly expressed his interest toward cryptocurrencies and other financial products, through the investment platform eToro.
Companies very often work with brand ambassadors such as movie stars, social network influencers or even sports players to promote their products and services. What is unusual in this case is to hear a public figure like Gael Monfils supporting the advantages of an online investment platform.
Even if the storytelling seems obvious to some people (like being a professional tennis player requires the same qualities than investors: hard work and the ability to recover from failure), from a regulatory perspective it is probably the very first time that such an announcement is being made.
Who is behind this genius marketing campaign?
eToro, the leading social trading platform, has been at the forefront of Fintech for more than 10 years now, establishing itself as an innovative brand, which appeals both to veteran traders and young newcomers who want to take control of their financial future.
"A main goal of ours is to constantly be ahead of the pack and continuously introduce new and exciting features that will give our clients real value. We believe Gael embodies many of our values and we're proud he is part of our online trading community," says eToro CEO Yoni Assia
Disruptive financial product called CopyFund
The company has been gaining momentum compared to its competitors thanks to a range of highly disruptive investment products, such as the CopyFunds. Basically, CopyFunds are managed portfolio products that group together either top traders or financial assets into one investment instrument.
As an example, the tennis player invested in an investment product called MomentumDD CopyFund that uses machine learning algorithms to locate traders that are most likely to generate a positive return over the next quarter and places them in one portfolio.
According to Yoni Assia:
"Top Trader CopyFunds are like having thousands of traders, all working for you."
Another example would be the InTheGame CopyFund, a portfolio of leading companies from the video game industry, comprised of game studios, console manufacturers and hardware developers.
When finally looking deeper at Gael Monfils' portfolio on eToro, we see that the tennis player also invested in stocks from french companies like Vinci, LVMH or Allianz, and also allocated some funds to cryptocurrencies like Ripple, Litecoin or Ethereum.
His investment positions are public and can be followed by anyone. The success is of course not guaranteed, and even if it must not be considered as a no risk activity, it seems that his strategy performed well in the past 12 months with a total gain of 11.87%.
---
---
Your capital is at risk. This post is brought to you as part of a serie of articles that will be published by our team of analysts on behalf of our client eToro.