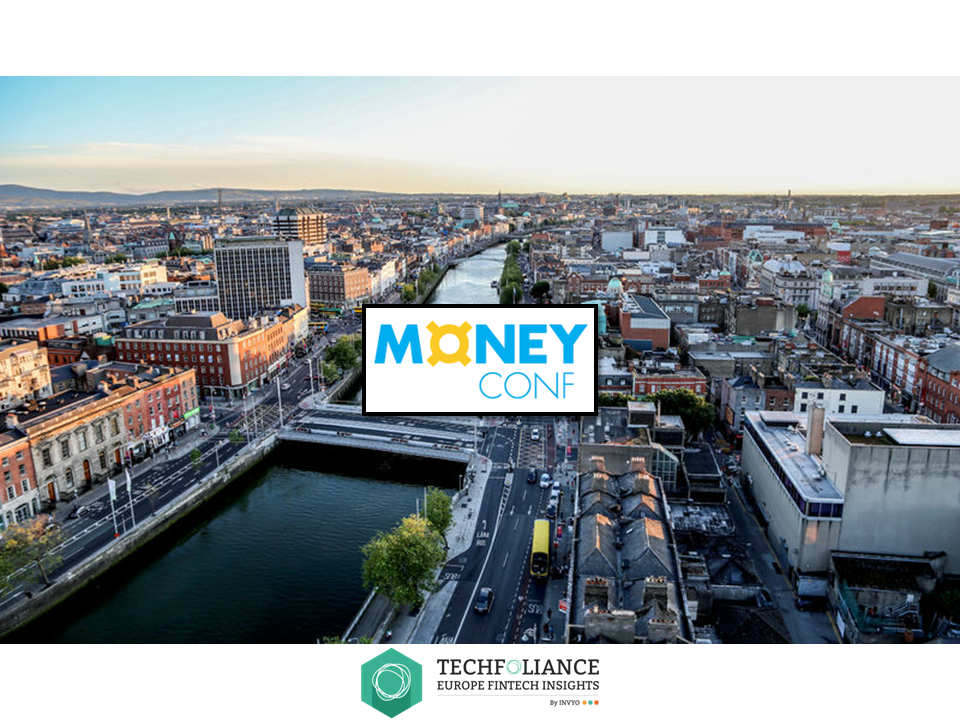 Join Techfoliance next June the 11-13th in Dublin for MoneyConf, one of the most important Fintech summit in Europe addressing top trends in the industry, as well as in insurtech and big data.
For this new edition 2018, MoneyConf is gathering more than 5000+ attendees, 720+ CEOs and 1000+ Companies coming from 60 countries. MoneyConf is an invite-only event focused on Fintech and other sub segments such as Cryptocurrency, P2P lending and Digital banking, Asset & Wealth management, Fund payments or Insurance.
Since 2015, the world's leading bitcoin, cryptocurrency and fintech experts have been sharing insights and vision at this event.
Fintech in Ireland: Key Figures
More than 5,000 people are employed in FinTech industry in Ireland, potential to double by 2020 (Source: Deloitte).
---
Nearly two-thirds (64%) of Irish respondents believe that consumer banking will continue to be the epicenter for disruption over the next five years (compared with global average of 72%) (Source: PwC Ireland).
---
On average, €16 million out of €400 million in venture capital investment in high-tech companies, has been invested in FinTech companies over the last three years (Source: Deloitte).
---
Nearly a quarter (23%) of Irish survey respondents say that insurance is likely to be the most disrupted by FinTech over the next five years (Global: 25%) (Source: PwC Ireland).
---
Over 5,000 of the top names in the industry, from CEOs of global institutions and brands to the founders of the world's most disruptive startups have made it the place where those redefining the future of finance meet.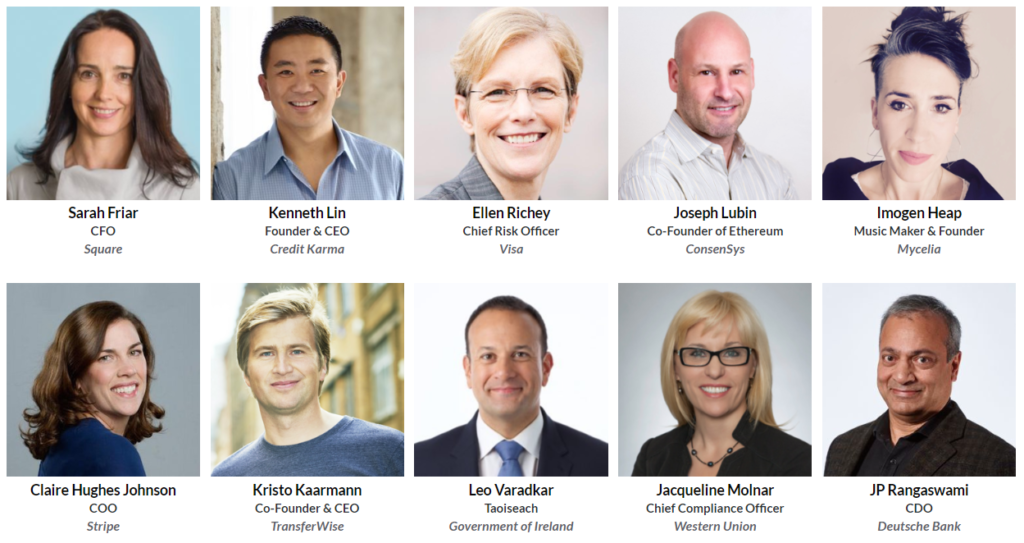 You can see All speakers here
Why you should come?
For this year's session, the #MoneyConf / @MoneyConfHQ is expected to be even bigger with more than 5000+ interntional delegates. During the two days event, 1000+ companies will have the chance to meet with entrepreneurs, investors and experts.
The conferences will be conducted around key topics such as:
Alternative lending: Surviving the bubble
The next step for banking and fintech
Money and trust: past, present, and future
European banking and the year of PSD2
What is next for Bitcoin?
See agenda for full event details
---
Techfoliance is glad to come to this event as a media partner. We will forward you with daily live news so that you can follow the best of MoneyConf if you did not have the chance to come directly to Dublin to attend the event.
Do not hesitate to contact us before if you want to manage a meeting with our team to share thoughts, become a contributor or pitch your Fintech to be featured on our media !