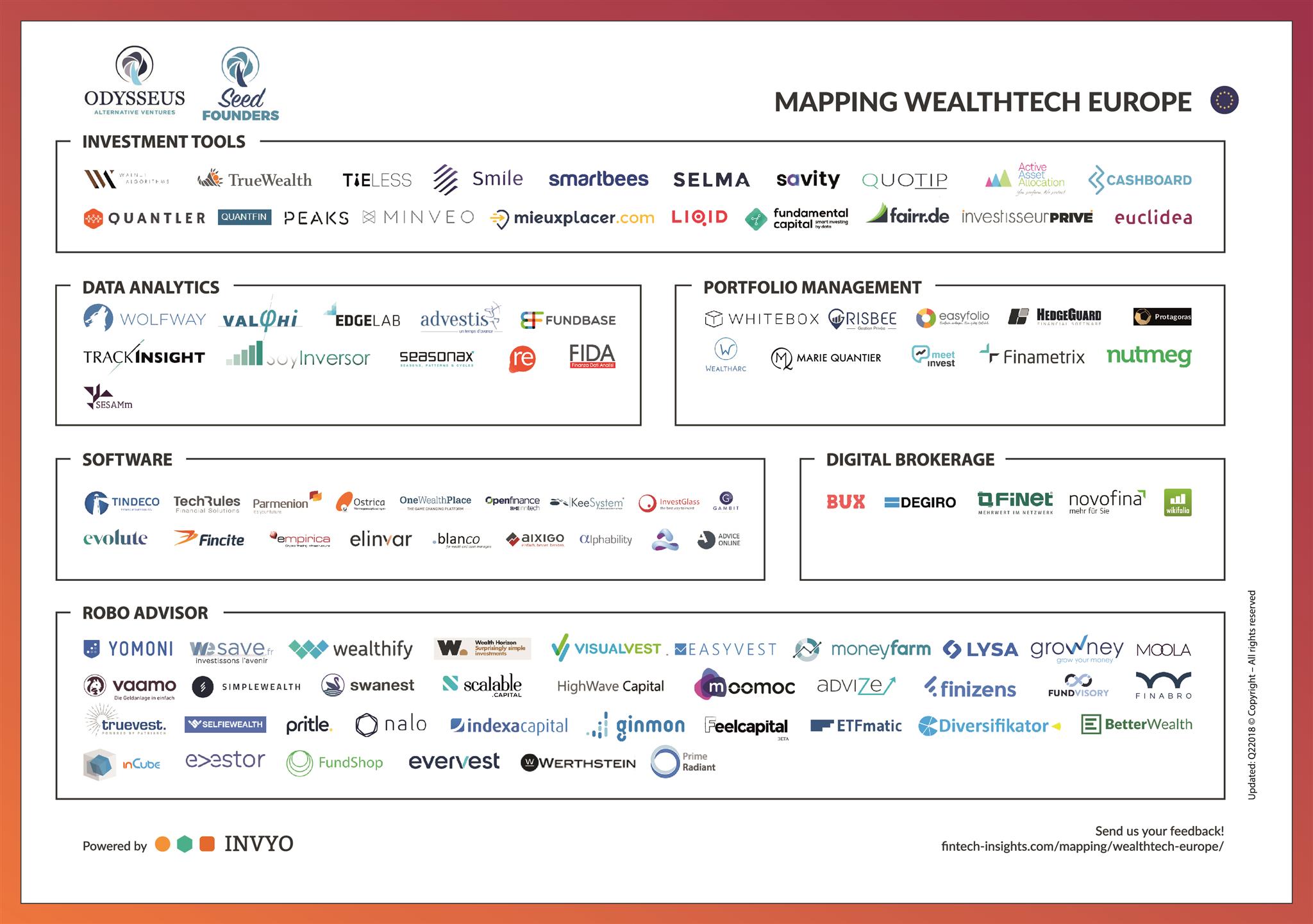 The first update of this mapping will give you access to the most up-to-date overview of the wealthtech players in Europe.
The European WealthTech ecosystem shows a steady growth in the number of companies with almost one fourth of players that have been launched in the past two years.
---
Access your own dashboard now
---
The most complete European wealthtech landscape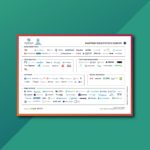 Our parent company INVYO is proud to release the first edition of its European WealthTech Mapping.
The report is brought to you in partnership with Odysseus Alternative Ventures, a management company specializing in asset and wealth tech, and Seed Founders, a VC-as-a-service platform.
This first edition includes 100 of the most active players coming from 12 European countries.
Companies were categorized in six sub-segments: Investment tools, Data analytics, Portfolio management, Software, Digital brokerage and Robo advisor.
Key takeaways
🔸 Out of the 100 indexed WealthTech companies, 24% have HQ registered in France, 17% in Germany and 16% in Switzerland;
🔸 The mapping shows that robo advisors represent 36% of all wealthtech players identified for this first edition, followed by investment tools with 20% of all players;
🔸 Top 3 countries in wealthtech appear to be France, Germany and Switzerland based on the number of start-ups identified for the first edition of the mapping;
---
>> Access the mapping by following this link
---
Please share your feedback by leaving a comment below!