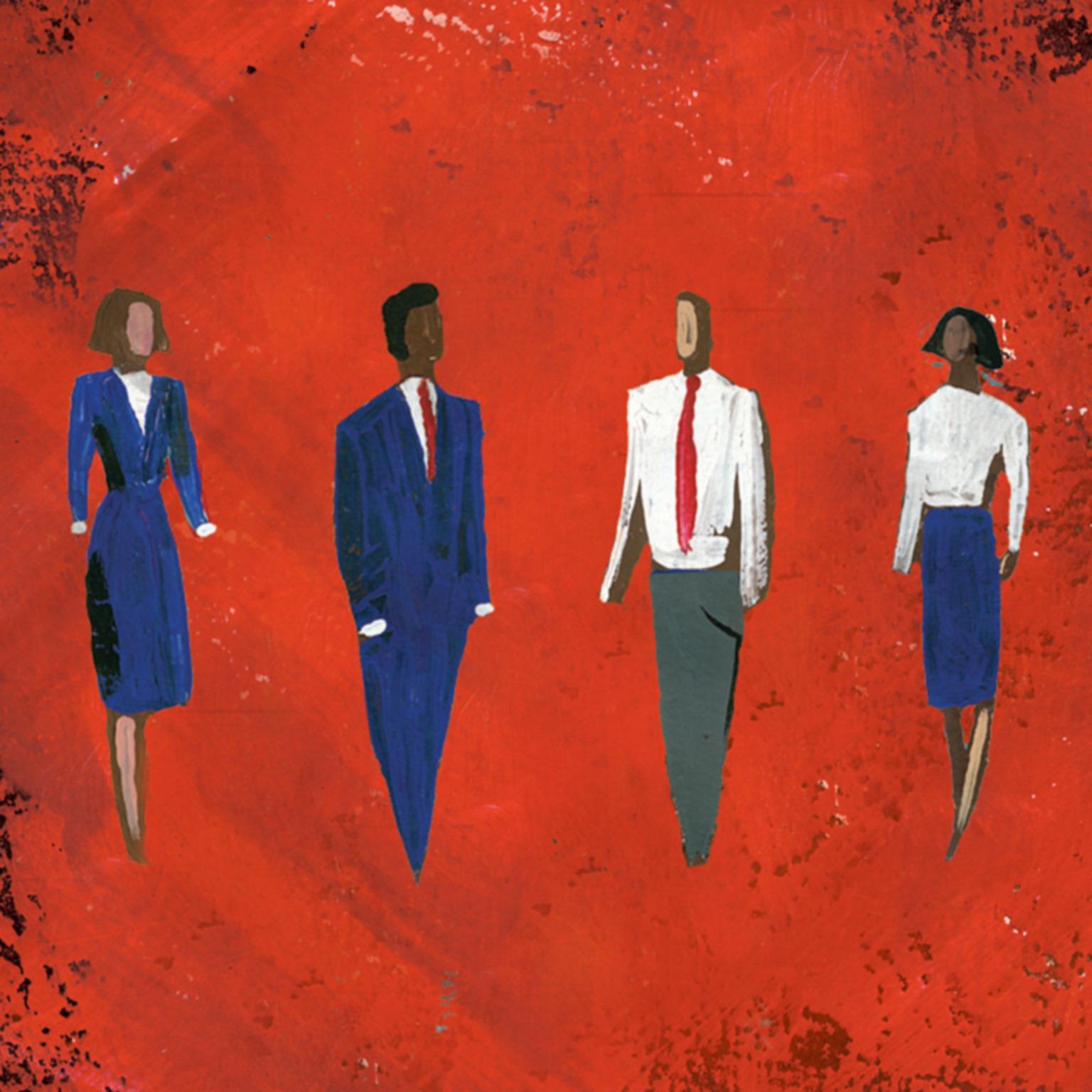 Techfoliance is extracting key data and facts from industry reports on the rise of Fintech in Africa so that you can focus on what matters the most for you.
In this report published on September 2017, the consulting firm McKinsey&Co identified how banks can compete in Africa's diverse mobile money markets by offering distinctive mobile and digital services not only in payments and deposits, but across the spectrum of financial services.
[divider]Key Figures[/divider]
Just over 50% of the 282 mobile money services operating worldwide are located in Sub-Saharan Africa, according to the GSMA.
---
In Africa today, there are 100 million active mobile money accounts (used by one in ten African adults). This far exceeds customer adoption in South Asia, the second-biggest region for mobile money in terms of market share, with 40 million active mobile money accounts (used by 2.6% of adults).
---
M-Pesa now accounts for less than a quarter of MFS users in Africa.
---
In recent years (2013–16), the number of active mobile money users has grown by more than 30 percent annually.
---
Margins on payments in Africa remain among the highest in the world, at approximately 2% of the transaction value.
---
Africa's two leading mobile money providers earn $550 million and $200 million in annual mobile financial services revenues.
---
Beyond M-Pesa (26 million registered users in Kenya, of which approximately 73% are active), there are several other providers that have been highly successful in this category in Africa, including MTN Mobile Money, with 41 million registered customers (approximately 38% active) across 15 countries; Orange Money, with 16 million registered customers across 14 countries; and Tigo Money, with 8 million registered customers across 5 African countries.
---
FNB's banking app has approximately 2 million active customers in South Africa.
---
The most successful MNO-led mobile money launches (M-Pesa and MTN Money) have from 5x to 10x as many clients as bank-centric approaches.
---
The top five telcos in Africa have 60% of all telco customers in Africa, versus 22% for the top five banks in Africa.
---
Among the "sleeping giants" (for example, Nigeria and Morocco), mobile money penetration remains below 100 accounts per 1,000 adults.
[divider]Key FACTS[/divider]
Africa is the world leader in mobile money
---
Today, mobile financial services have expanded to include a broad array of financial services, including credit, insurance, and cross-border remittances.
---
Mobile money providers fall into one of five archetypes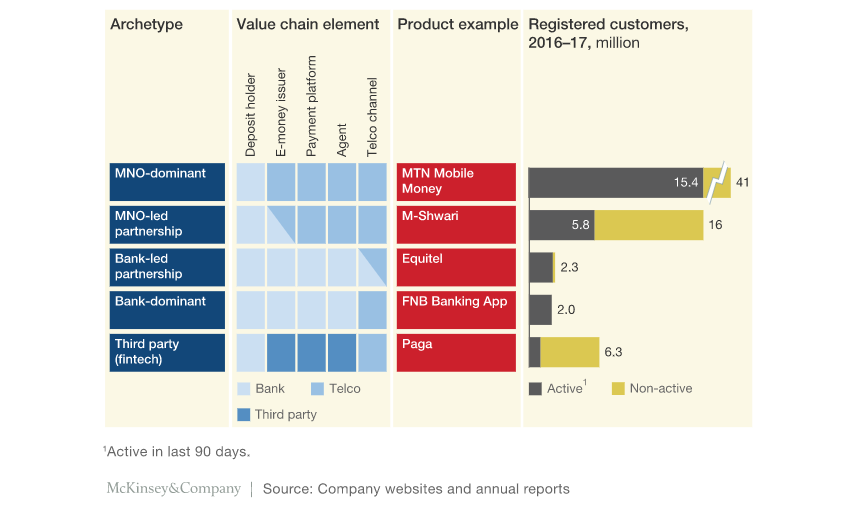 ---
Africa's mobile money markets fall into three groups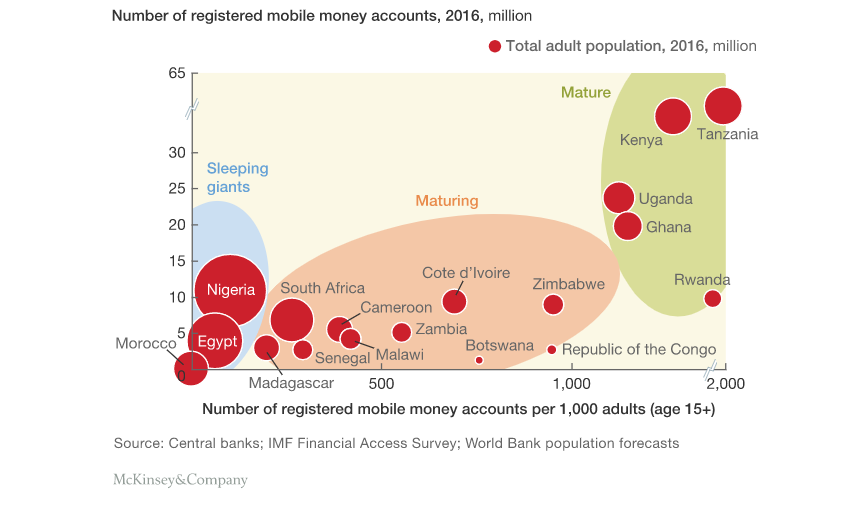 ---
Read the full report here