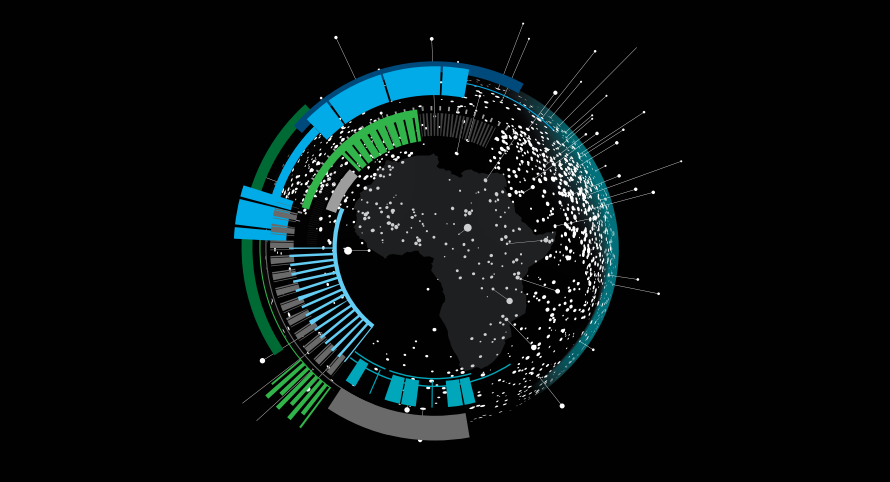 Techfoliance is extracting key data and facts from industry reports on the rise of Fintech in Africa so that you can focus on what matters the most for you.
In this report published on August 2017, the consulting firm Deloitte identified how innovative technologies with a digital mind-set hold great potential for insurance providers to achieve growth and to develop new business models and services that are geared towards unlocking the BoP insurance market in Africa.
[divider]Key Figures[/divider]
While in South Africa life insurance accounted for about 80% of the country's total gross premiums in 2016, in other large insurance markets such as Kenya, Morocco and Nigeria, life insurance accounted for around one-third.
---
BIMA delivers simple but quality insurance to BoP consumers via mobile technology, with cover of up to US$1,100 for as little as US$0.30 per month.
---
Between 2007 and 2016 gross premiums in Africa (excluding South Africa) grew almost twice as fast as the region's GDP, reflecting an improved uptake in insurance.
---
Insurance penetration in Nigeria is low at approximately 0.4%, as a common perception in the country is that insurance companies refuse or delay claim payments.
---
With close to 52% internet penetration at the end of 2016, South Africa has the 5th highest penetration in Africa making the use of an online-based insurance product viable.
---
The Insurance Development Forum estimates that more than 90% of economic losses from natural hazards in low-income countries remain uninsured.
---
[divider]Key FACTS[/divider]
Breakdown of non-life premiums in largest markets, 2016e (% of non-life)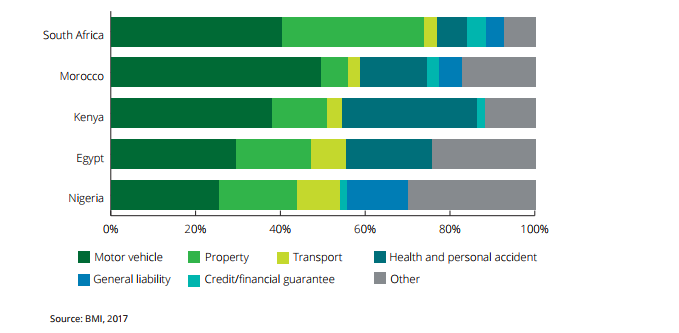 ---
P2P insurance is an insurance model that is based on a group of associated or like-minded individuals that pool their premiums together to share risk, instead of paying a traditional insurance provider to insure their risk individually.
---
Examples of innovative models and products in the global insurance market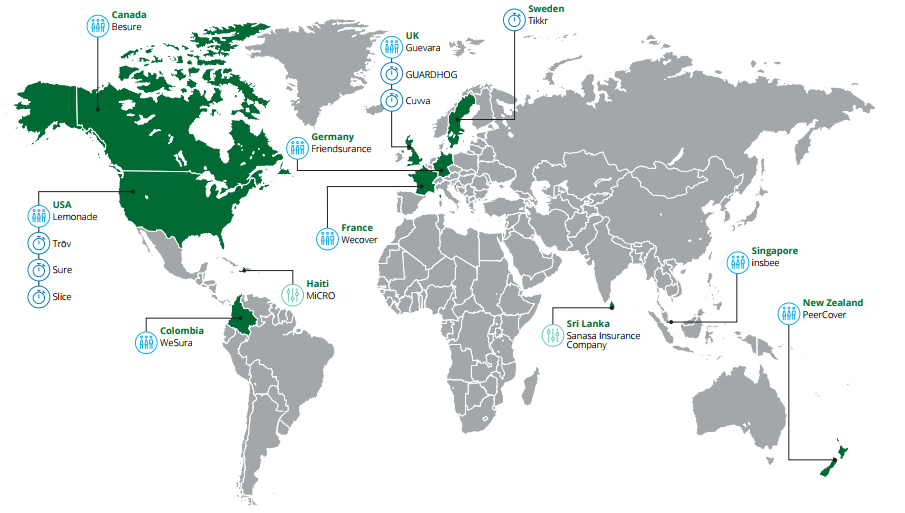 ---
Traditional insurance products and loss assessment procedures are typically unaffordable for smallholder farmers.
---
Read the full report here