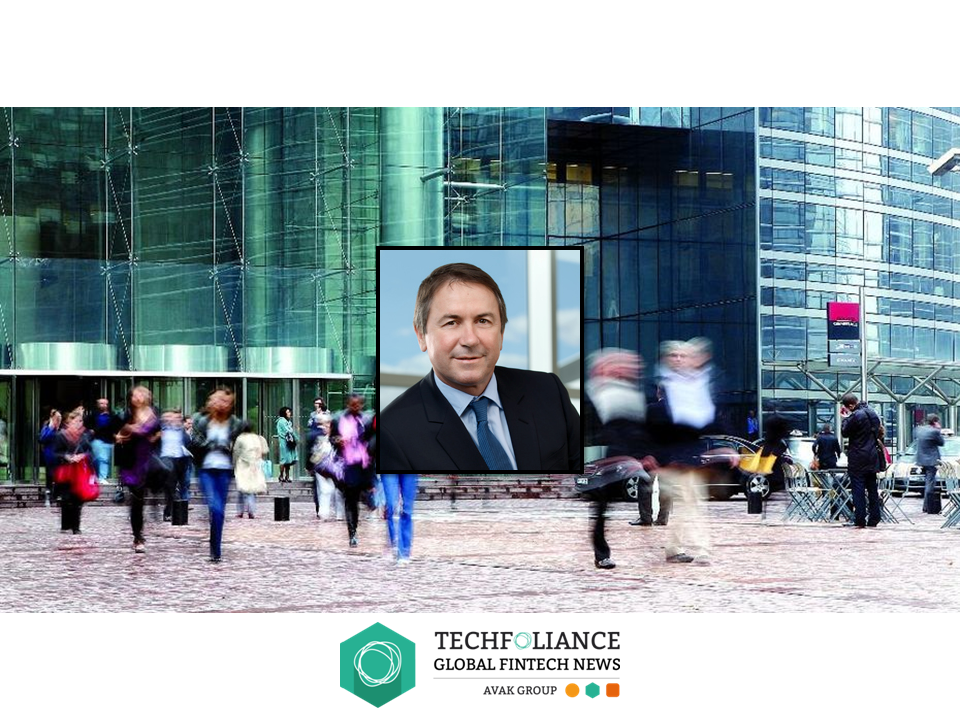 During MoneyConf 2017, Techfoliance Team had the chance to meet with Top Fintech players and influencers.
Xavier Gomez, our Co-Editor in Chief, had the great pleasure of meeting Bernardo Sanchez Incera, Deputy CEO at Societe Generale Group.
---
About Bernardo Sanchez Incera
Bernardo Sanchez Incera is currently deputy CEO at Societe Generale Group (SG). He is former CEO of Monoprix, the french retailer part of Casino group. He is a graduate of an MBA at INSEAD and a master at Science Po Paris.
---
SG's Growth Strategy in Emerging Markets
Bernardo explained that Societe Generale is actively looking at Fintech development in emerging markets. The company is running various initiatives in sectors like mobile banking to promote financial inclusion in underserved market. The french bank experienced some failures in the early years (e.g. in Africa) but is now better structured to grow more rapidly in emerging markets.
The case of India
In India, Catalyst startup Accelerator was launched by SG with a view to supporting the Indian ecosystem. Local FinTech players can collaborate with the relevant banking division to provide a POC in only 6 weeks in sectors like artificial intelligence, machine learning, big data, data visualization, audio transcription and sentiment analysis of their customers.
The case of Africa
In Africa, Societe Generale is among the 3 most active international banks. The Group is responding to banking challenges by developing innovative payment solutions in collaboration with local players such as the french FinTech TagPay. SG also launched a program called Connect several months ago to equip nine African subsidiaries with a mobile banking solution. The application is already used in Morocco and will be soon launched in four new countries: Ivory Coast, Senegal, Cameroon and Ghana.
The french bank is also working on an alternative model to banking with a new offer: the "Yup". Yup is based on the "agency banking" model. "Agency banking" is the fact of providing traditional banking services without needing a bank account or a bank branch. The intermediary between the core system and the clients is called an "agent". "Agents" are boutiques or merchants that are equipped with a terminal to let people access to the "Yup" offerings. With "Yup", SG wants to reach the unbanked population in Africa.
"It's a way of deploying more quickly and cost-effectively a much larger relationship network than the traditional network of agencies we can have in these countries", Bernardo Sanchez Incera said.
The case of Asia
In Asia, Societe Generale signed an agreement with Smartkarma, a Singapore-based fintech that has built an online investment research platform. As part of this agreement, "Societe Generale will use Singapore-based fintech company Smartkarma to provide third-party Asian equity research to its institutional clients".
Societe Generale in Insurtech
Societe Generale Insurance has been collaborating for two years with Baseline Telematics, a Canada-based start-up that is providing Usage Based Insurance (UBI) programs to insurers. Baseline Telematics allows SG to access a secure platform to collect, store and upgrade basic data related to its insured clients. The data collected through a mobile or any item embedded in the vehicle represent a real value in terms of customer knowledge: the driving, the frequency or the context of use of the vehicle.
Ambition matrix
Societe Generale has big ambition in mobile banking in emerging markets and according to Bernardo,
"It is key for us to be on the lookout for new trends in order to be able to set up, test and understand the emerging models."
Bernard Sanchez Incera recognizes that Societe Generale Group had been under the radar over the past years in Fintech compared to other players but is not less active: the acquisition of fiduceo by Boursorama in 2015, leader in account aggregation and budget management tools (Personal Finance Management) in France, etc.
The basic strategy is to develop employees' innovation mindset to improve customer experience. Open banking is also the next major topic for banks like SG. It represents the opportunity to monetize data in order to create value for banks.
---