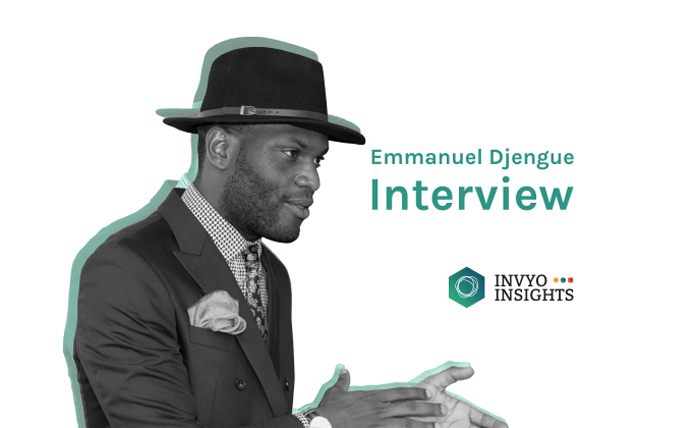 INVYO insights had the great pleasure to seat with Emmanuel Djengue, Innovation Director at RGAX, the transformation engine of the Reinsurance Group of America.
In this short interview, Emmanuel will share more details on RGAX's coming Big ideas competition and gives us his view on the impact of innovation in life and health insurance.
---
About Emmanuel Djengue
Emmanuel Djengue is the Innovation Director of RGAX Europe. He has been in the sector for several years with the firm intention of designing and developing innovative projects to offer a more attractive service. He wrote several published articles about Insurance digital transformation and has delivered over 20 workshops and presentations around Europe. It is declared "a millennial that believes in insurance" and promoter of "Make Insurance Sexier".
---
Could you please introduce RGAX?
RGAX, the transformation engine of RGA, is putting the belief into practice that every potential barrier to innovation represents an opportunity for incumbents to step up and guide the conversation with new players. Our services are designed to facilitate carrier participation in the most exciting innovations of the day without the need for heavy capital investment. A key component of this is connecting carrier clients with talent and resources that will empower them to lead transformative change.
The Big Ideas contest is an incredible opportunity to tap into the entrepreneurial communities in Europe and expand our network of disruptive leaders available to help carriers make industry change happen.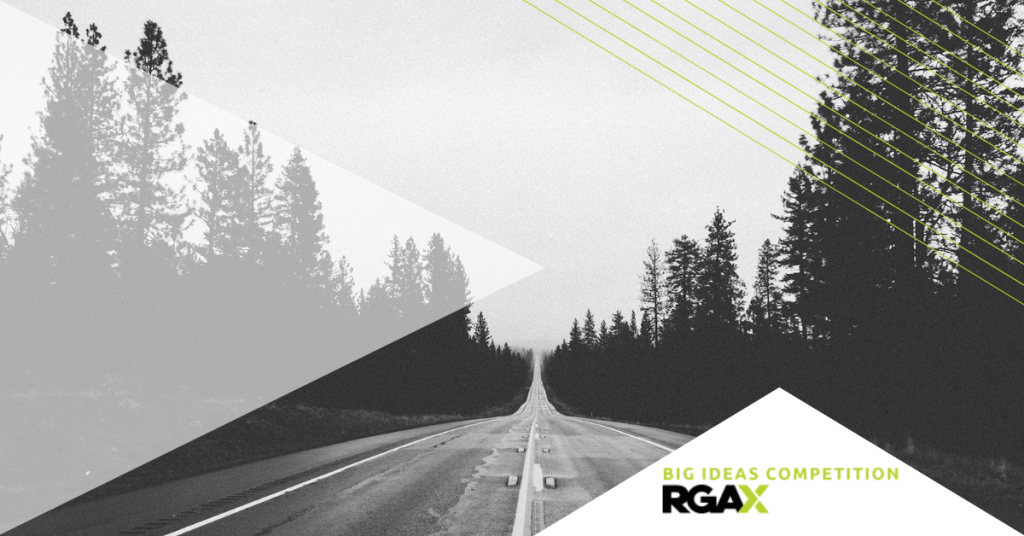 What are RGAX's motivations behind bringing the Big Ideas competition to life?
At RGAX we believe that taking a truly collaborative approach to finding innovative solutions for our industry requires engaging the entire ecosystem.
 "If you want to go fast go alone. If you want to go far go together."
I personally love this statement but it is also a big driver of the Big Ideas competition. The contest invites entrepreneurs, technologists, students, and innovators from across Europe to propose innovative solutions to improve life and health insurance as well as retirement markets. We will always be more impactful by thinking together compared to one person or organization going at it alone. By connecting the dots between several brilliant minds through this contest, we are creating an incredible opportunity to make a significant impact within the industry.
What will be the impact of innovation in your business model dedicated to life and health insurance?
We are in the midst of change. Up until now, product development proved to be the most important for organizations – the battle was over who owns the largest and fastest distribution network.
Today, we see how major tech companies and the "GAFA" (Google, Amazon, Facebook, Apple) business model are impacting all industries, including our own. They design and invest in services and products that fit into their customer journey rather than only focusing on improving what they have in-house. As a result of their strategy, GAFAs share more than 55% in our digital user journey. More recently, insurance companies are getting inspired by this approach and moving towards this customer-centric strategy.
For instance, we launched a product using smart and dynamic data to link a life insurance policy to people's movement (number of steps) with a market player in Spain. The customer receives a reward based on their physical activity. This is how we take part in their journey. From the moment they step out of bed to make coffee, we are already linked to their day and providing value. And, this additional data is providing new and different avenues to support patients and doctors. Used thoughtfully, this information can provide huge benefits to people.
Our role is to reflect on the great things happening in every industry and consider how we can implement it within our own portfolio to offer the best-in class solution. In the UK, for example, we invested in a startup which links elderly people to their relatives and caregivers, helping them live independently longer. This strategic investment underscores our vision of using innovation as a vehicle to solve real problems that people encounter, whenever and wherever it occurs. Prevention and support are key elements in our approach.
How will digitization support RGAX/RGA business activity?
We believe in meeting customer expectations that are formed by other industries. Independently of their age, financial power or beliefs, customers could be all categorized into the "Mobile Generation." Customers naturally interact with digital devices 24/7 and expect our industry to offer solutions that fit in with their way of life. We need to transform our services and solutions to stay relevant.
Digitization is an enabler for us. It is helping us to better understand the client thanks to the data we are able to collect. We do not just use data collection to improve our services, we also have a department dedicated to Behavioral Economics. This analysis allows us to translate the data into meaningful information that helps us design products and services that can help make our clients healthier and more financially secure.
Moreover, digitization has required us to change the way we work. You cannot just copy and paste what was built in the past and expect it to resonate today. We have had to train and prepare to design new solutions for the new world. To stay fresh and keep moving forward, we constantly use design thinking concepts to challenge our ideas and be as accurate as possible when defining new solutions.
In other words, digitization has helped us to create and think differently. We look forward to being part of the next wave of insurance innovation.