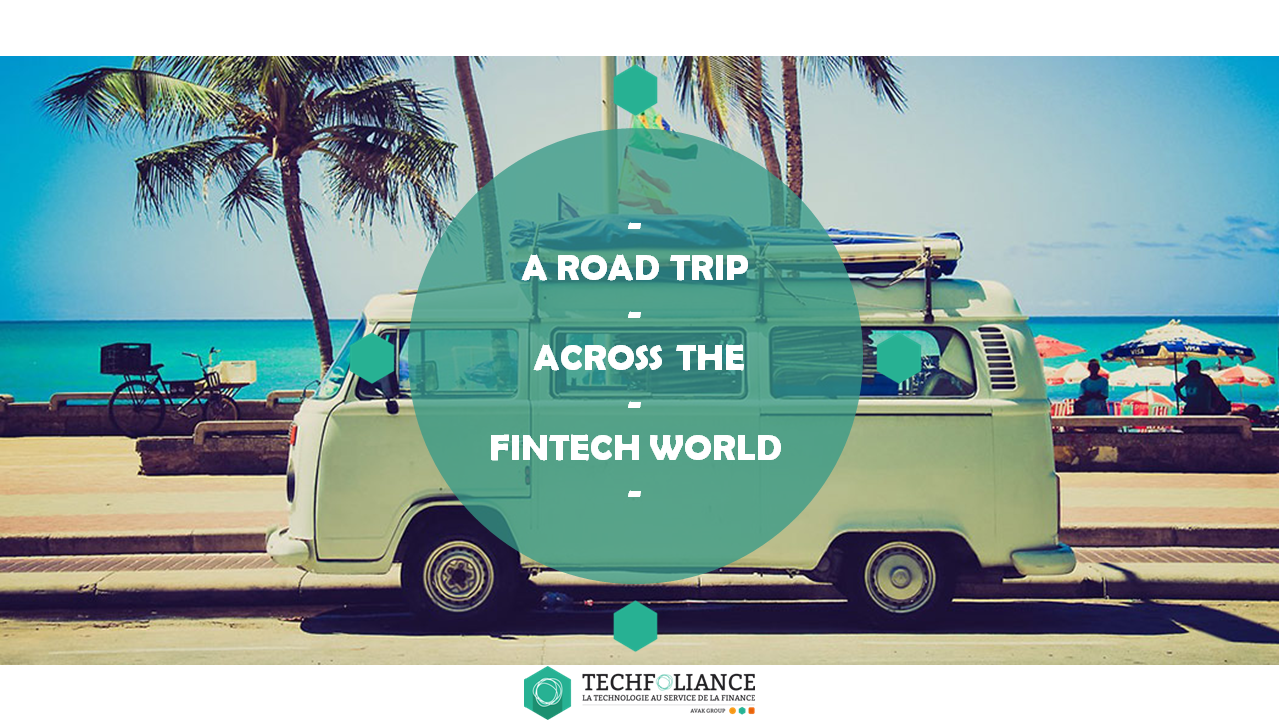 Our team met Anna, one of the three co-founder of Curve, a London-based Fintech that is changing the way we pay with our credit cards :
[one_half][divider] The company [/divider]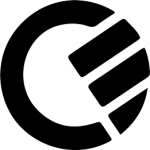 Curve combines a person's credit and debit cards into one single payment card which is accepted everywhere MasterCard® works, with Chip and Pin, magstripe and Contactless technology. By uniting existing cards in a single place, users access low foreign exchange rates with no fees, see and label transactions from all accounts in one screen in real-time and can pay with American Express in places it isn't accepted. Curve puts users back at the centre of their financial world, without changing their behaviour or bank.
[/one_half]
[one_half_last][divider] The entrepreneur [/divider]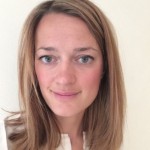 Anna Mostyn Williams is Marketing Lead and Co-Founder at Curve. Anna graduated from an MBA at INSEAD and then worked during 2 years at Microsoft as a Senior Product Marketing Manager. She co-founded Curve in May 2015 after discussing with Shachar Bialick and Tom Foster-Carter, who also graduated from INSEAD, about the need to bring new payment solutions to customers. The meeting of these three brillant mind has allowed to create Curve, one of the hottest Fintech start-up in London that we are very proud to introduce you today.
[/one_half_last]
[divider] The Interview [/divider]
It has not been easy to schedule an interview since everything is going fast for this young start-up : product launch, fundraising, recruitment etc. In that sense, we deeply want to thank them for their time. Here is the story of an amazing Fintech : Curve.
Wednesday the 9th of March – 10:30 local Time
---
TECHFOLIANCE
Good morning Anna, many thanks for taking some of your time to introduce your company to our readers !
ANNA
Hi Techfoliance, we are very glad to spread Curve's revolution with your community.
TECHFOLIANCE
We are truly impressed with what you've achieved so far with Curve. The technology is now available in 35 million places, you raised 2 million dollars from top entrepreneurs such as Taavet Hinrikus (Co-founder Transferwise) or Ricky Know (Co-founder Azimo) …. Can you start telling us the story of your company ? Why and how did you decide to create Curve ?
ANNA
Thank you so much ! We like to think of Curve as the rebundling of banking services. What does that mean ? Over recent years the deregulation of financial services has led to multiple players entering the space, all disrupting services that were traditionally provided by banks – which has been amazing. But this has led to the continued fragmentation of the financial landscape – as a user I still have to use multiple services by different providers – I carry different cards in my wallet – for payments, for loyalty, I use another service for investments, another for foreign transfers – and so forth and so on. We don't believe this is putting the user first, so have set out to 'rebundle' banking services, and put users back at the centre, by using one card and one phone app, to provide one single access point to multiple services.
TECHFOLIANCE
So the idea with Curve is to continue the service always keeping the user at the centerpoint, right ?Could you now explain us more concretely how do you facilitate people's lives with Curve ?
ANNA
That's right. You use the Curve app to upload your existing payment cards and link them to your Curve card. Choose which card you want to charge, and you're ready to go and pay with your Curve card – simply leave all your other cards at home. It is easy to change which card gets charged – just open the Curve app and tap to change. Users access multiple benefits. They see all their transactions across all their accounts, in one screen in real time. They can easily export these transactions to csv format, and all photo and log receipts on the go, adding them to each transaction. We allow users to use Amex and collect their points in places it isn't accepted, and eliminate existing cards FX fees, cutting them to the MasterCard rate + a transparent 1%. (checkout the video to see how it works)
TECHFOLIANCE
What differentiate Curve from most of the Fintechs companies that we have seen over the past months is that compared to most of them you don't compete with banks but instead you work with them. Can you tell us the relation you have with banks and how did they welcome your arrival on the market ?
ANNA
We are not trying to get rid of the banks, we layer on top of their services to make the user experience seamless and efficient. Leave your money safe with them, as a deposit, but use our services to get control and clarity over your spending, and eliminate all those unnecessary fees and charges.
TECHFOLIANCE
So you said that the service was free for customers and that the user is not charged when he / she withdraw cash. How do you make money then ?
ANNA
We charge upfront for the card – £35 for the blue card, £75 for the black card. This is a one off payment.
TECHFOLIANCE
What is fascinating with Curve is that you are probably the first actor on the market to approach payment in the way you do, that is carrying out all your cards in one ! I guess your direct competitors could be the mobile payment actors. Do you see them as competitors ? 
ANNA
You are right, mobile payment actors could be seen as our main competitors. They have the ability to do what we do. However, there are currently several issues which hamper mobile payment adoption. You have to use your mobile (of course!) – which people are not accustomed to, and the merchant has to accept contactless payments (less than 5% worldwide). There is also a cap on the amount you can pay with your mobile – £30 in the UK. This is not the case with Curve. We wanted to give the benefits of what we've seen in mobile payment but by using the humble bank card, which people are accustomed to – having carried them in their pockets for the last 50 years
TECHFOLIANCE
Recent studies in UK have shown that 53% of people don't use Fintech services simply because they did not know they existed. Would you have a point of view on how to make people be aware and understand what Fintechs are all about ?
ANNA
That may be true, but I think FinTech is rapidly entering the mainstream, and it is an incredibly exciting time to be part of it. Of course you have to use the relevant marketing channels to drive mass market awareness, but fundamentally you also need a product / service that solves a tangible issue for the end user – a product that will help users with their day to day lives. In an ideal world the product should be your strongest marketing tool – as you want users to tell their friends, who tell their friends, who tell their friends, and that way, you've created natural evangelists.
---
OPPORTUNITIES
If you loved Curve and think that you would be ready to stop everything to go and work with this brillant team, feel free to go to FIND YOUR DREAM JOB AT CURVE IN LONDON : they are looking for talented people to join the team !
---
WHAT'S NEXT ?
We conclude our interview here. We hope you enjoyed discovering this amazing start-up ! Follow us on our quest accross the world of Fintech and see on the map what will be our next stop :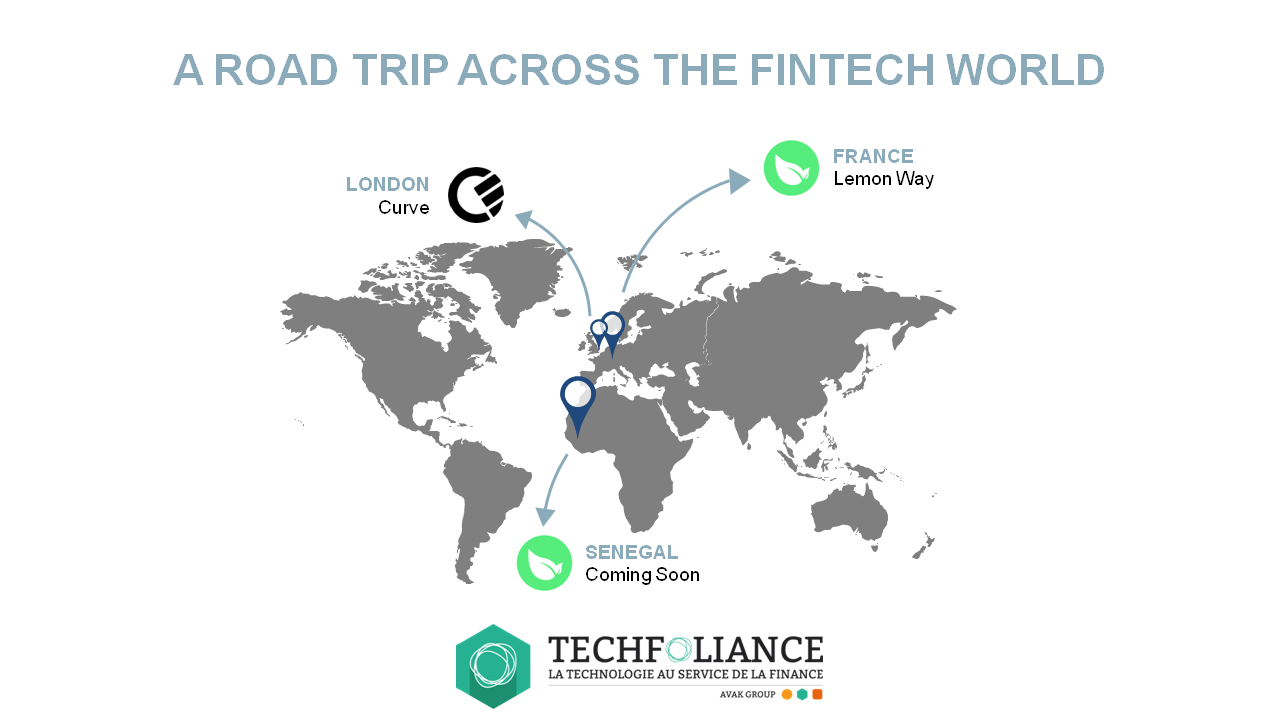 Stop 1 : France – Lemon Way – Payment Service Provider for Marketplaces