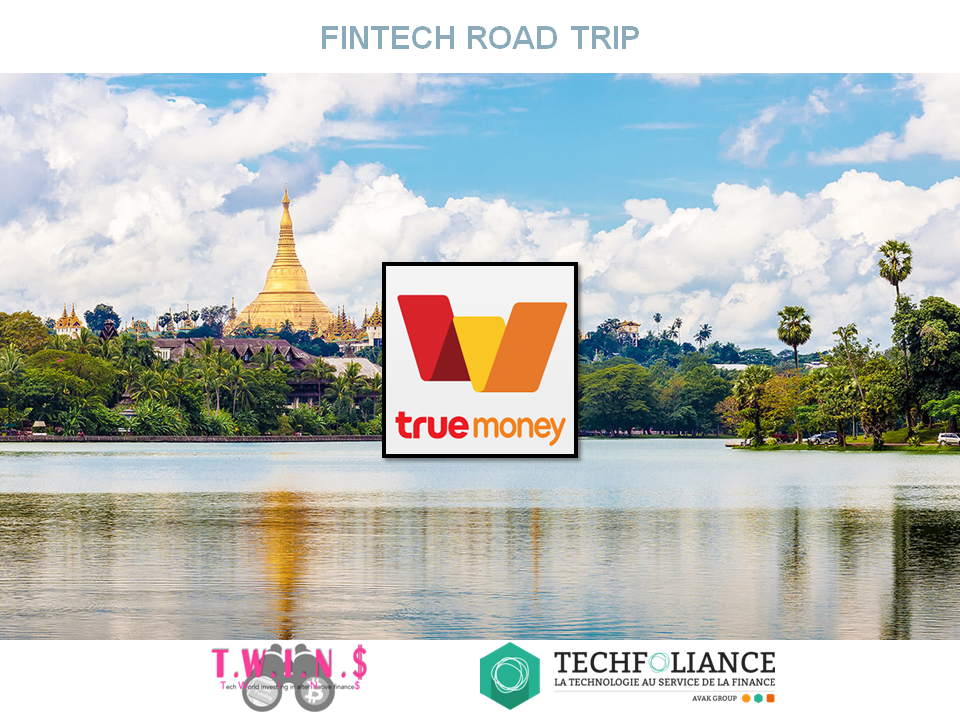 Some FinTech entrepreneurs are making financial inclusion a reality in Myanmar. Our team met some of those fascinating and diverse people who will make tomorrow's FinTech revolution in Myanmar, such as TrueMoney :
[divider] The company [/divider]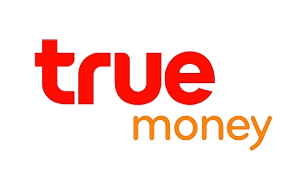 TRUEMONEY is one of the subsidiaries of True Corporation and has now entered Myanmar to provide affordable and easy-to-use financial services developed for the consumers and businesses in Myanmar.
---
We headed to Myanmar to try to figure out if FinTech, through agency and mobile banking, could change what traditional Burmese banks were unable to change over the past years.
We are Tuesday the 25th of May – 20:00 local Time (Yangon)
[divider] The Interview [/divider]
[tabs tab1="Company" tab2="Model" tab3="Market" tab4="Opportunities" tab5="Challenges"]
[tab]
FINTECH TWINS
Hello, can you start describing the value proposition of your company?
COUNTRY MANAGER
'TrueMoney is a subsidiary of CP Group, Thailand's first and only convergence lifestyle Provider Company. We proposes e-Top up services; domestic and international outbound remittance [outbound international money transfers are still not allowed] and bill payments. We mainly operate on the consumer-to-consumer channel and we will soon operate on the Business-to-Business channel through an agent-based model.'
[/tab]
[tab]
FINTECH TWINS
An 'agent banking' model? What does this really mean?
COUNTRY MANAGER
'This business model consists of partnering with a private bank [AGD Bank in TrueMoney's case], and building a network of agents in the whole country. Overall, TrueMoney has a network of 700 agents, which have all gone through a strict KYC process [Know-Your-Customers]. We then provide all the technology to our agents: the Point-Of-Sale terminals [made in China], the NFC technology, and the fingerprint recognition so that agents do not have to remember their passwords!'
[/tab]
[tab]
FINTECH TWINS
What is the financial landscape in Myanmar?
COUNTRY MANAGER
'The banking sector is under a deep [re] structuration in Myanmar, with the government granting new licences to foreign banks. The government also encourages the opening of the financial market to Telco's. As of today, Myanmar has 3 Telco's [MPT, Telenor, Ooredoo] and, as you may know, a fourth operator will be granted a licence soon. Central Bank of Myanmar will also enact the Mobile Financial Service License [MFSL] to regulate mobile money in Myanmar.'
[/tab]
[tab]
FINTECH TWINS
How is FinTech emerging within this nascent financial system?
COUNTRY MANAGER
'Some banks have actually already started to provide some mobile banking services, for instance KBZ, CB Bank, AGD or AYA. However those services are not always used by their customers because there is a lack of awareness and trust in technology. A lot of people don't have a bank account in Myanmar. Therefore, another strategy for banks is to partner with agent-based service providers such as TrueMoney… It is good for us!'
[/tab]
[tab]
FINTECH TWINS
What key challenges does Myanmar have to face before a FinTech ecosystem can really emerge then?
COUNTRY MANAGER
'As I said, there is a real lack of trust and customer awareness. Burmese people do not trust technology yet, and even though people do have mobile phones, they are not educated to use their phone for mobile money[…] I think there is also a lack of distribution networks and cash in/out infrastructures. There are only 800 bank branches for the whole country! This also prevents the local e-commerce industry – for instance 'Shop.com' or 'zowgay.com'- to really emerge. There is a real demand for FinTech services in the payment and remittance areas […] Infrastructure is really an issue: we have a real problem with the Internet connectivity and electricity here […] Another challenge might also be the regulation. There is no specific licence for e-wallet, thus preventing FinTech [such as Paypal] to enter the market.'
[/tab]
[/tabs]
---
WHAT'S NEXT ?
We conclude our interview here. We hope you enjoyed discovering this amazing start-up ! Follow us on our quest accross the world of Fintech and see on the map what will be our next stop : 
Country analysis : Fintech in Myanmar
FinTech analysis : MyPay – Payment service provider – Yangon
FinTech analysis : TrueMoney – Payment and remittance – Yangon
Country conclusion :  What can FinTech really do in Myanmar?