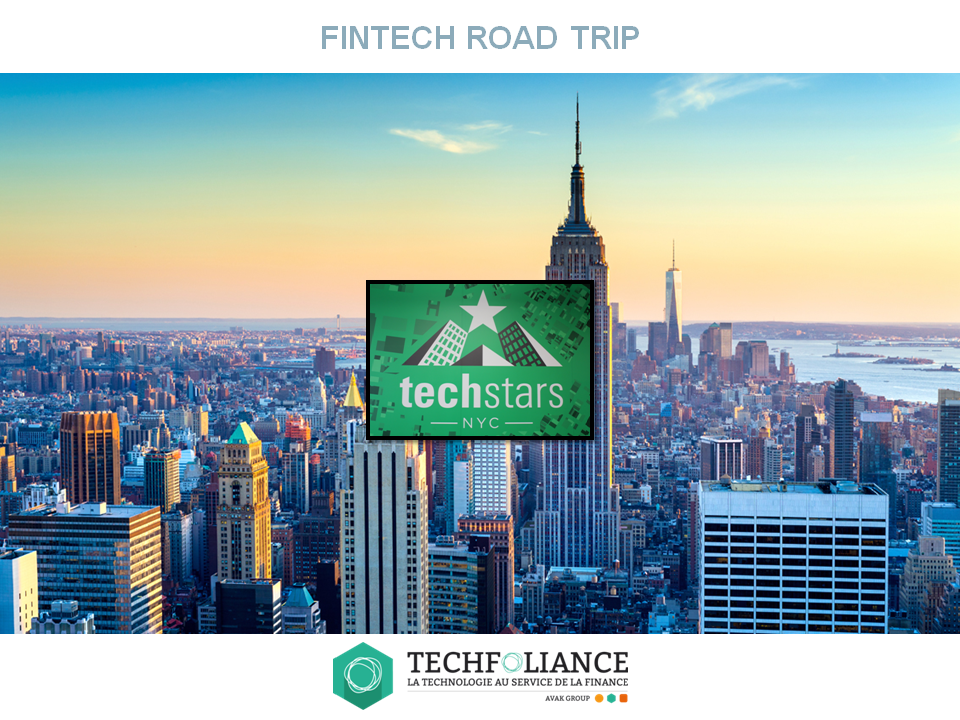 In the context of the Fintech Road Trip, the Techfoliance Team met some of the main Fintech actors and investment firms involved in the sector.
Nathan Sexer, our US reporter and Fintech Analyst, had the great pleasure of meeting Gabriel de Selding. As a Techstars associate, Gabriel is focusing since 2016 on the Fintech space. Franco-American, passionate by Entrepreneurship, Technology and Finance, he founded the Boston University Venture Accelerator, directed the Entrepreneurship Club of his university and previously worked in adtech and at ERA (Entrepreneurs Roundtable Accelerator).
For Techfoliance, he answered some questions regarding the US Fintech scene and more specifically New York, where the Barclays accelerator, powered by Techstars', takes place.
What sectors in Fintech do you focus on?

We have a very broad scope; we look at anything that can be either useful or disruptive to a financial institution. Some startups we look at you might not think of as traditional Fintech companies (data, cyber-security, AI etc.).
What's your strategy to find the next big FinTech and on what are your criteria for the selection process?

At our stage, it's really hard to judge a startup based on the idea itself.
We're interested in all technologies, and mostly the ones that tackle big problems in a large addressable market. But Team, Team and Team are the top 3 most important criteria.
How would you describe NYC Fintech Industry compared to others?
I would say that NYC used to be heavily focused on media and fashion tech, but has shown to be the frontrunner in the rise of Fintech amongst others. London and SF are also strong hubs, but NYC has a competitive edge in my opinion by having a good balance of tech and finance talent, funding and financial institutions. 
What are the latest/upcoming Fintech trends?
I'm noticing a strong drop in Bitcoin startups. The savings app space is getting quite crowded so I could see that slowing down a bit. I think deep tech products and B2B will see a strong consistent growth in the future.
Real Estate is also on a very strong run. Democratizing investments and making them easily accessible across multiple verticals resonates quite well with millennials I think; I expect to see more experiments touching on that and hopefully some will be successful.
How do you see the future of the Fintech Industry in NYC and/or worldwide?

I don't see the Fintech space staying as hot as it is now forever. There's always a difference between reality and perception. Fintech has been around for a long time, but strong media coverage has been growing in the past couple of years.  I don't see that lasting forever. But I do see a lot of opportunity in the space and that won't change in the near future.
To have an overview of the latest companies selected for the program, go here!

---
WHAT'S NEXT ?
We conclude our interview here. We had the chance to meet some of these companies, so stay tuned; more to come! Follow us on our quest accross the world of Fintech.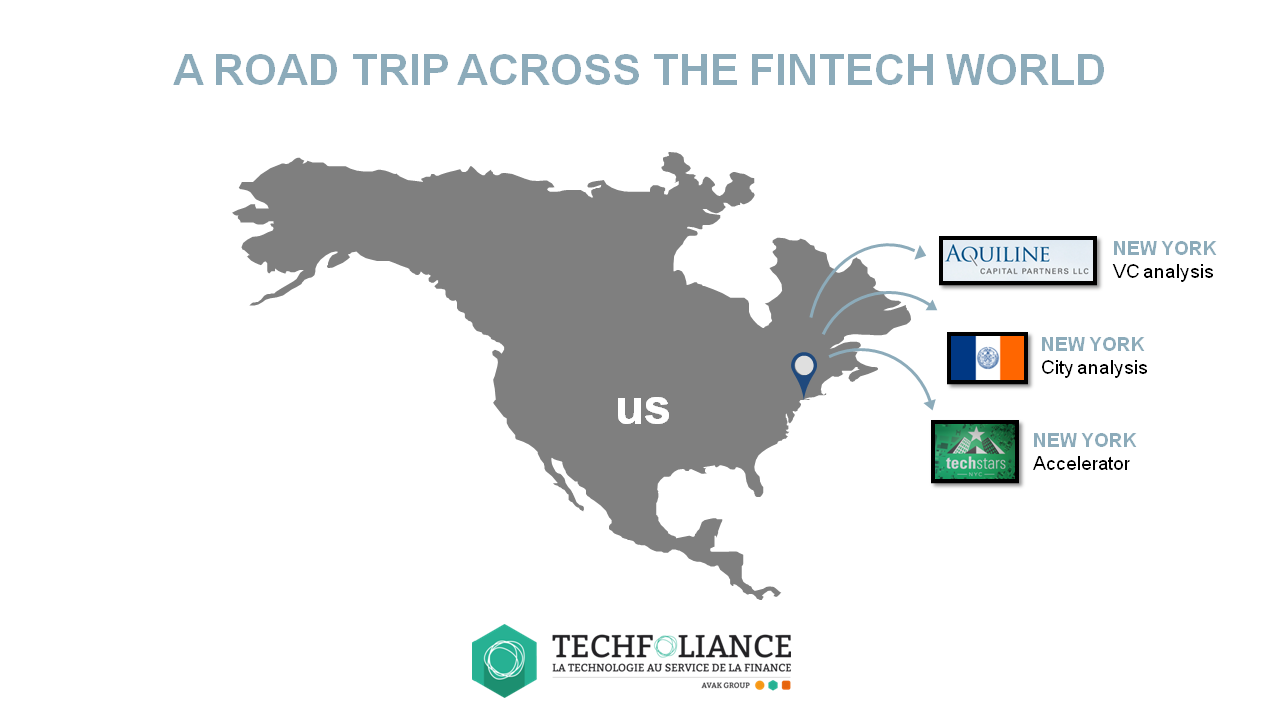 City analysis : Fintech in NEW YORK
VC analysis : Aquiline Capital Partners – Fintech VC – New York
Accelerator analysis : Techstars – NEW YORK