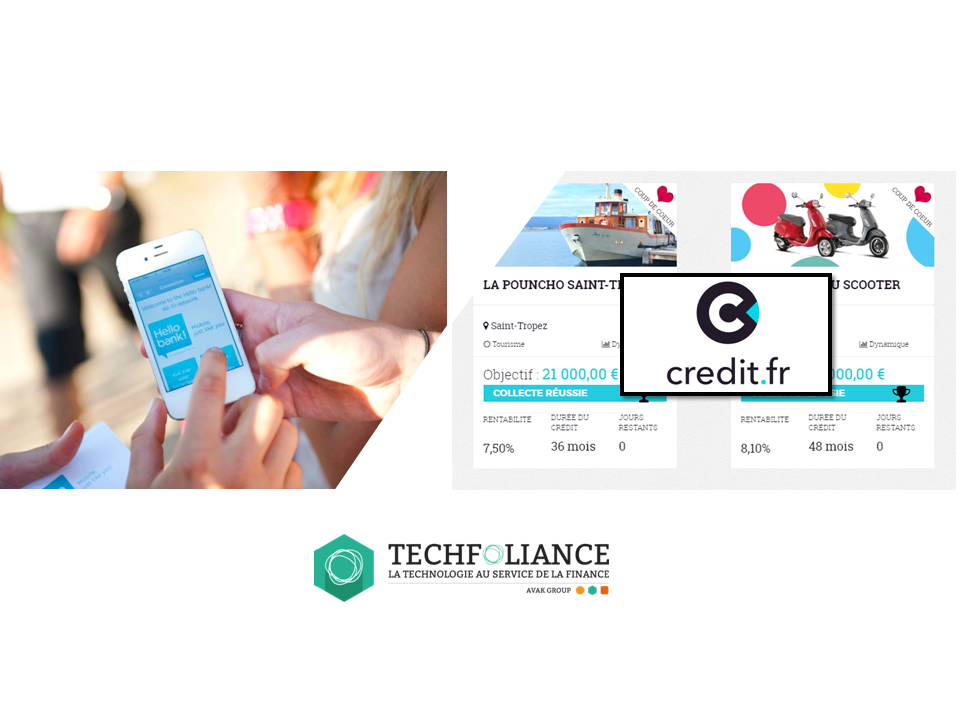 This is it, two french fintech actors have announced a unique partnership yesterday to allow retail clients invest part of their savings into small and medium enterprises.
Credit.fr, one of the leading french crowdlending platform in France and Hello Bank!, the mobile bank created by the french bank BNP Paribas in 2013 are partnering to diversify the range of financial products and services available to their clients.
Hello Bank! is set to have a client base of roughly 200,000 people and is available in 5 countries: France, Germany, Belgium, Italia and Austria. The service is 100% mobile and allows individuals manage their savings from the app and pay with a dedicated credit card without paying transaction fees. But as you can see, clients were restricted to payment solutions.
This partnership is then bringing a lot of value added to Hello Bank's clients. They can now invest directly from their account into SMEs and get monthly return. That's where Credit.fr is providing its expertise. Credit.fr is a leading crowdlending platform in France that has already invested more than 4 million euros into 91 projects with its community of 6,300 lenders.
The power of this collaboration is that instead of being redirected to another website that requires customers to create another account, everything becomes intergated. Which makes the process a lot easier for customers. It also opens the path to a new form of collaboration.
We have heard a lot of talks over the past months about the future of banking as a platform or a marketplace. This partnership is the sign that we are coming closer to a new kind of banking architecture where customers will have access to a wide range of financial products directly from their mobile.