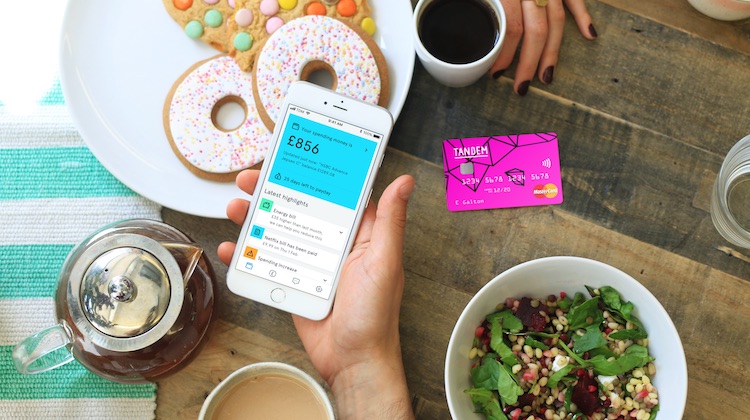 The year 2018 could not start better for Tandem, a digital challenger bank based in the UK that is pursuing a different strategy compared to other players on the market.
Tandem is a London-based Fintech that was founded in 2013 by Matt Cooper, Michael Kent and Ricky Knox, and that raised a total of $145+ million so far.
The digital bank has been quiet on the product development side since its launch in 2013. The first product was launched last February 2018 to the public, a credit card connected to the mobile app, that cashback 0.5% to users and has no fees when being used abroad.
Tandem is however running after something else. It indeed announced various unexpected acquisitions in the last months. Last summer for exemple, the company announced the acquisition of Harrods Bank that was officially approved by UK's regulators in December.
In a statement to City A.M., Ricky Knox, CEO of Tandem, said:
"This puts us miles ahead of Monzo and Starling. We'll be quite possibly the largest challenger bank by assets and the biggest by revenue."
More recently, Tandem announced the acquisition of Pariti, a UK-based money management application platform that lets customers pilot their savings.
Tandem's aggressive strategy to "push revenues into the double digit millions this year" is going against most strategies pursued by challenger banks like the Monzo or the Starling Bank that are focusing on community building and their portfolio of self-developed financial products.
---