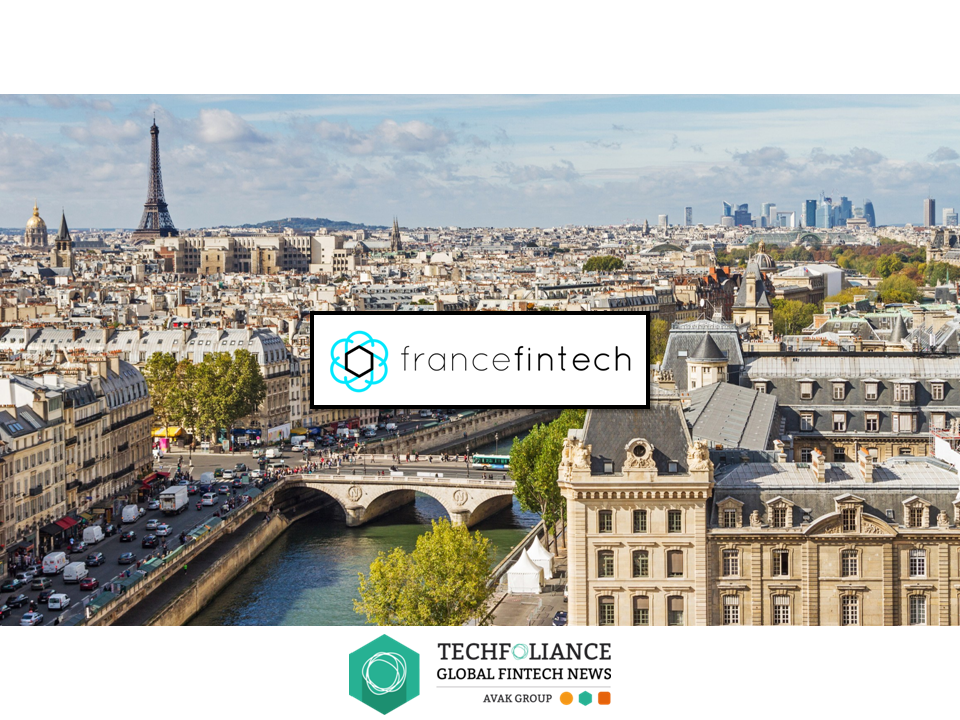 Techfoliance was at Fintech Revolution 2017 that took place in Paris last 28th of March. Here are the key take-aways from panel discussions and keynotes from top experts and entrepreneurs.
France's Fintech scene is exploding and opportunities in the sector are unparalleled compared to any other industries. What a great satisfaction to see so much enthusiasm in "a country that often underestimates its tech potential" as stated by Paul Graham, founder of Y Combinator.
Entering the age of reason
Among participants, established actors such as LearnVest (Alexa Von Tobel), Prosper (Ron Suber) and Younited Credit (Geoffroy Guigou) shared their vision on the state of the Fintech industry.
Discussions showed that after few years of activity financial technologies were clearly here to stay. In addition, business models are yet to be consolidated for many companies and relations with traditional actors are getting stronger and stronger.
Co-opetition is becoming the standard in the banking industry. The budget allocated by banks like BNP Paribas or BPCE speaks for itself, with more than EUR 3 billion set to be invested to drive digital transformation and collaborate with fintech start-ups.
Think Europe
Michel Sapin, the Minister of Economy, said in a keynote:
"The revolution can not continue without European harmonization"
He also promised to transpose the Directive on payments (PSD2) "before the limits set by the EU". France is at the forefront of the Fintech sector in Europe, leveraging on a solid local ecosystem with successful companies in various verticals.
Be prepared to new challenges
Entering the age of reason also means facing new challenges for the most established actors. For example, Betterment – a US robo-advisor that now claims more than USD 5 billion in assets under management – is facing capital allocation issues that it did not have at the beginning. The company has now so many projects that it needs to optimize the value of every dollar spent. Similarly, Younited Credit – a french peer-to-peer lending platform, is experiencing the same issues.
The risks for these actors would be to mislead priorities. Geoffroy Guigou, co-founder of Younited Credit, shared his experience with business creators:
"Think about the long term, especially in the choice of investors. We do not build a story in five years, but rather in fifteen or twenty years!"
Prosper's CEO Ron Suber, a San Francisco-based company in the peer-to-peer lending sector, said it took them eight years to reach a production of USD 1 billion of credits loans. It now reaches this amount every three months. The stakes are not lacking for this heavyweight that manages to secure USD 5 billion of financing from investors over the next two years.
"Connecting borrowers and investors makes it look easy until you try it", said Ron.
In particular, it intends to develop its Lending as a Service concept, enabling banks to provide smartter loans. His long-term vision is even bigger since he aims to create the next generation of financial services stating that the banking agency will one day become obsolete. In the long term, Prosper will be a portal where individuals, students or SMEs will be able to invest in every country.
The future of banking
Many experts believe that the future will be Bank as a Service (BaaS) with taylor-made financial services supported by Artificial Intelligence (AI), Algorithm and Big Data. Tech giants like Tencent, Alibaba, Amazon or Facebook already understood that and now want to connect us all by money. See you in few years Fintech, I am very much looking for adulthood.
---