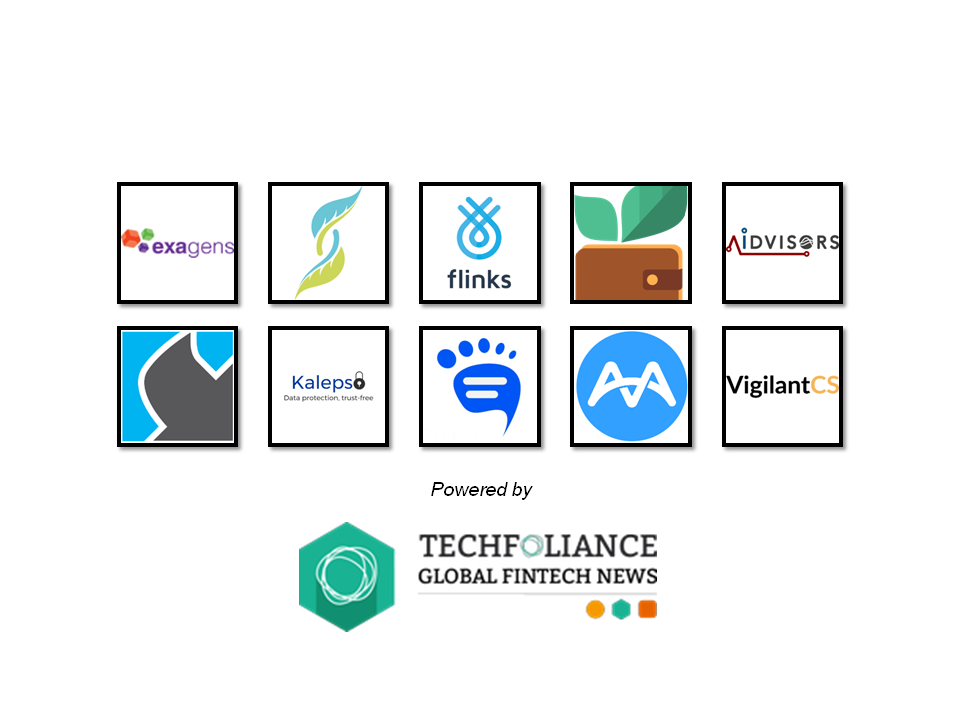 This year, 10 rising FinTech start-ups have been chosen to come and pitch at the 2017 Canada FinTech Forum, the biggest Fintech event in Canada.
The Canada FinTech Forum is a unique annual gathering organized by Finance Montreal, in partnership with Techfoliance, whose main objective is to discover new talents, facilitate networking, raise interest towards new IT trends applied to finance and promote Canada's FinTech ecosystem.
Exagens
Exagens is a Montreal-based that has developed Max, its personal financial assistant, to help banks and other financial institutions humanize their digital channels. Max is the future of conversational virtual agents.
Discover here: http://www.exagens.com/en/
Seedlify
Seedlify is a Montreal-based Fintech that has invented a new way to invest in early growth companies through revenue sharing (a.k.a royalties) and a token backed fund, combining Crowdfunding and Blockchain.
Discover here: https://seedlify.com/
Flinks
Flinks is a Montreal-based Fintech that has developed the most reliable financial API on the Canadian market. Covering 98% of the country's banks and credit unions, Flinks is the leader in financial data access in Canada.
Discover here: https://flinks.io/
SproutWallet
SproutWallet is a Montreal-based Fintech that has created a financial coach to help people manage their money more effectively. It provides them with regular updates and insights on their spending habits while also pointing out areas for them to save.
Discover here: https://sproutwallet.com/home
Aidvisors
Aidvisors is a Montreal-based Fintech that is on a mission to democratize artificial intelligence and finance. The company makes investing fun and easy by offering affordable and profitable AI-driven investment strategies to do-it-yourself investors.
Discover here: https://www.aidvisors.com/
FI.SPAN
FI.SPAN is a Montreal-based Fintech that has developed a cloud-based bank API services management platform that allows banks to deploy new business banking products and services rapidly to their corporate customers.
Discover here: http://www.fispan.com/
Kalepso
Kalepso is a Montreal-based fintech security startup that is building the most impenetrable middle-ware between financial institutions and the cloud. Their product allows users to securely store files and databases, while retaining search, retrieval and sharing functionality.
Discover here: http://www.kalepso.com/
JAUNTIN'
JAUNTIN'is a Montreal-based InsurTech that enables insurance companies to acquire better data on policyholders through proprietary on demand technologies.
Discover here: http://jauntin.com/
MindBridge Analytics
MindBridge Analytics is an Ottawa-based Fintech that has developed the world's first commercial AI Auditor platform. Through the application of machine learning and artificial intelligence technologies, the MindBridge AI platform detects material irregularities in data, unintentional errors and intentional misstatements.
Discover here: http://www.mindbridge.ai/
VigilantCS
VigilantCS is a Toronto-based Fintech that provides a cloud-based platform for the management and monitoring of staff-level compliance through the automation of regulatory requirements, digitized data and conduct risk analytics.
Discover here: http://vigilantcs.com/
---