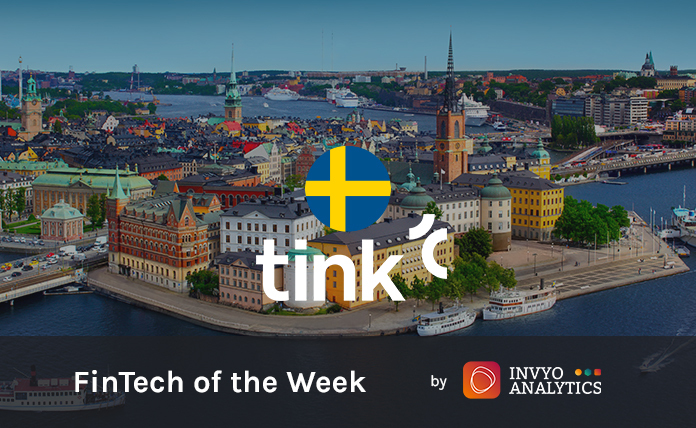 Our platform Invyo Analytics daily tracks thousands of start-ups worldwide and allows corporates to automatically monitor market trends and opportunities.
This week, our tool caught Tink on its radar mainly due to the number of announcements made around the fintech. Here is a wrap up on what is happening right now around Tink:
---
Access more data in Fintech
---
🌟 Tink's ID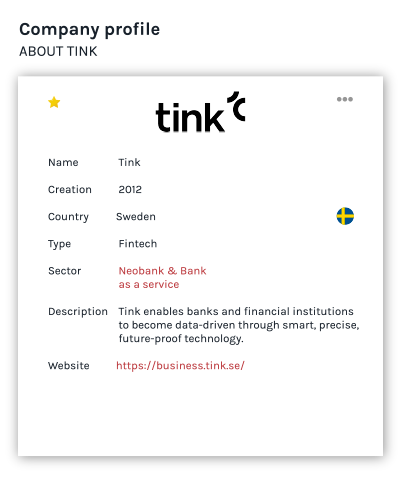 Founded in 2012, Tink allows banks and financial technology startups to access financial data more easily and faster.
Tink is a cloud-based platform that provides the infrastructure and data products that are enabling the future of financial services. This fintech is a Paas (platform as a service) whose main activity is focused on B2B side.
Tink provides four types of services: "Account Aggregation," "Payment Initiation," "Personal Finance Management" and "Data Enrichment."
🌟
Key Numbers
→ 500,000 app users
→ 9 European markets
→ 270 million euro turnover
→ 20 markets by the end of 2019
🌟 Company Digest
News #1: Fundraising
PayPal invests $11.2 million in Swedish fintech startup Tink. The fresh funding will enable Tink to employ more people and enter new European markets.
Indeed, thanks to the fundraising, Tink wants to double its workforce and penetrate ten new markets in Europe.
News #2: Mash's partnership
Tink and Mash start a partnership. Mash provides consumer lending and payments solutions to customers through proprietary algorithms, machine learning, and automation.
Finland-based fintech uses aggregation to make data-driven decisions about customers with Tink's product.
News #3: NatWest
NatWest becomes first UK partner for open banking platform Tink. Tink's Personal Finance Management (PFM) and Data Enrichment products will be incorporated into NatWest's app in order to personnalise its mobile banking services.
---
🎁 Discover more about fintech HERE
---