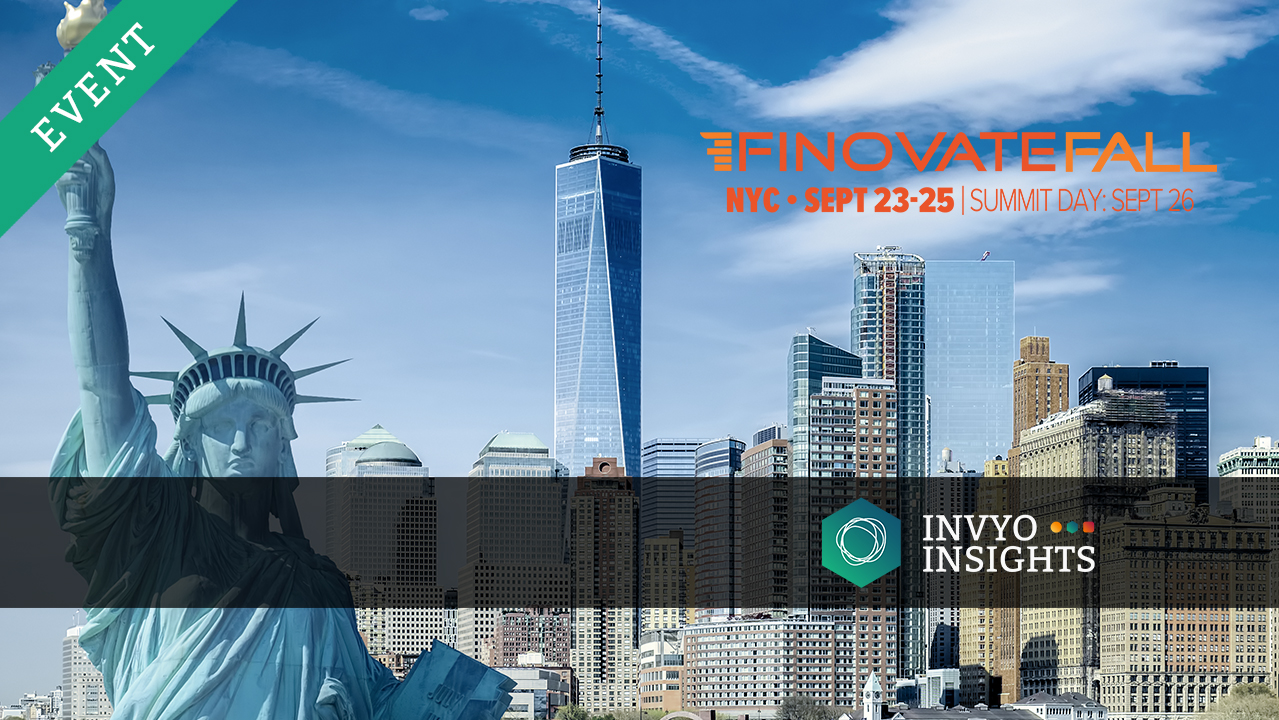 Join INVYO in September 23-25th in New York for Finovate, a Fintech summit showcasing cutting-edge banking and financial technologies.
For this new edition 2019, Finovate is gathering more than 1500+ senior fintech attendees, 275+ companies representatives and 120 fintech experts speakers. 
Since 2007, the world's leading AI, blockchain and fintech experts have been sharing insights and vision at this event.
🌟 KEY NUMBERS
7000 startups in New York (source: NYCEDC)
Between 2017 and 2018, investment in New York fintech companies nearly doubled from around $1.8 billion to more than $3.4 billion (source: Fintechlab Innovation (New York))
From 2008 to 2019, 390 fintech were founded in New York. Therefore this city got second place in the ranking of the US top 5 cities in terms of the number of fintech founded in the city (source Deloitte)

🌟 Why should you attend this summit ?
Finovate Fall 2019 is expected to welcome 250+ C-Level attendees including :
Jeremy Balkin, Head of innovation Jeremy Balkin at HSBC
Sean Ginevan, Head of Global Strategy and Market Enabling at Google
Maria Gotsch, President & CEO at Partnership Fund for New York City
Simon  Letort, Chief  Digital  Officer  for  the  Americas  at  Societe  Generale.
During the four days' event featuring 75+ innovative fintech companies from across the world, who will each have 7 minutes to pitch their latest innovation.
The conferences will be conducted around key topics such as:
🔥 AR and VR's positive impacts on customer experience
🔥 The future of digital wallets
🔥 The evolution of the payment experience
🔥 The latest innovations on the AI
🔥 The effective management of Blockchain to seduce more customers
---
(🎁 20% discount w/ code FKV2348IVW)
---
Invyo Insights is glad to join the event as a data partner. We will keep you updated with daily live news so that you can follow the best of Finovate Fall 2019 if you did not have the chance to attend the event.