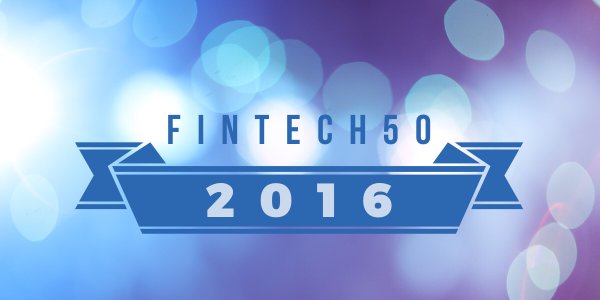 Every year, FinTech City reveals its list of 50 start-ups that are transforming the financial services. It also highlights the 10 biggest FinTechs in Europe in its Hall of Fame. 
Industry experts selected 50 companies among Europe and in all verticals, from Banking to Blockchain. We decided to redesign their list so that you can have a clear overview of what's happening in the European scene and quickly identify the hottest countries / sectors. Below is the list :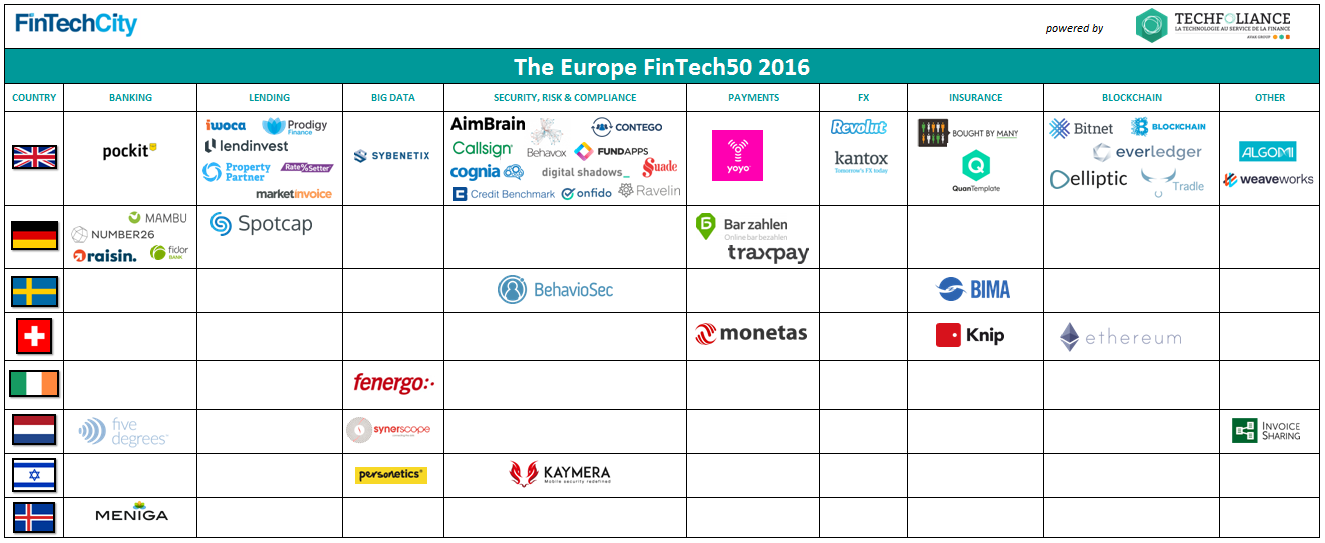 Interestingly, we can see that FinTechs in Security, Risk & Compliance are booming in the UK with 11 promising start-ups. The UK is still leading the european scene with 62% of the 50 startups selected by experts being launched and developed in the country.
To have access to the full Yearbook please click here.