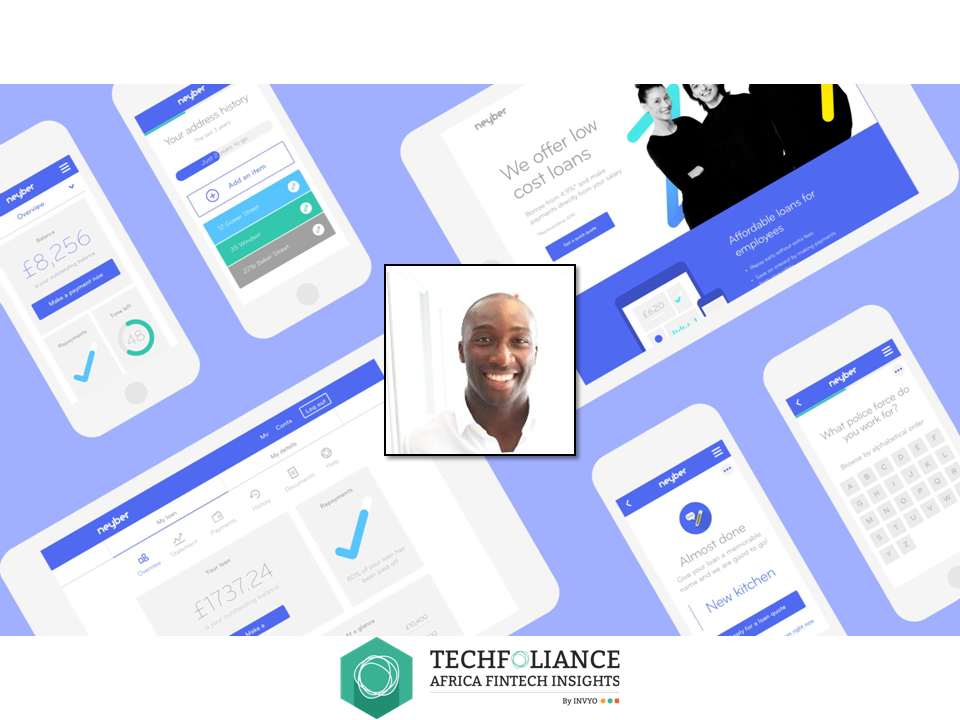 Techfoliance Africa is happy to highlight some of the most inspiring African Fintech founders' stories. In this serie, we will introduce you to Martin ljaha, founder and CEO at Neyber.
Martin Ijaha is founder and CEO at Neyber, a London-based Fintech that has developed a financial wellbeing provider to help UK employees better manage their money.
Martin spent most of his career as an investment banker at Goldman Sachs. After over 6 years at the bank, he thought it was time to jump in another challenge. Back in 2012, he was closely following the rise of Fintech start-ups, and more specifically peer-to-peer lending companies.
After few months of work, in 2014, and together with two former investment bankers, the team announced the official launch of what would become Neyber in 2015.
Neyber was first inspired by a local tradition in Western Africa called Sou-Sou in which small groups of people are practicing informal rotating savings:
"My mother was a nurse. As I was growing up, she and her colleagues used to have a jar which they would all put cash in every week. At the end of the month, one of them would take the pot of money. This was very common right across Africa. It's called Sou Sou. Meaning 'pooling of funds'," said Martin Ijaha.
What really differentiate Neyber from any other players in the market is their ambition to build a community of employees who can confidently deal with money. As it is the case with Sou-Sou in Africa, Neyber can let employees access to fairer finance when they need it.
Their solution already convinced many public sectors including teachers and police officers in the UK. So far the company has lent £70 million since its launch.
As stated by Neyber's cofounder Monica Kalia to BI:
"Actually, employers increasingly understand that they need to understand financial well-being. We have a financial education portal and the aim there is to engage people with money so they're much better informed."
Neyber was also in the spotlight last September of this year after raising a huge £100 million in which Goldman Sachs was a lead investor.
---