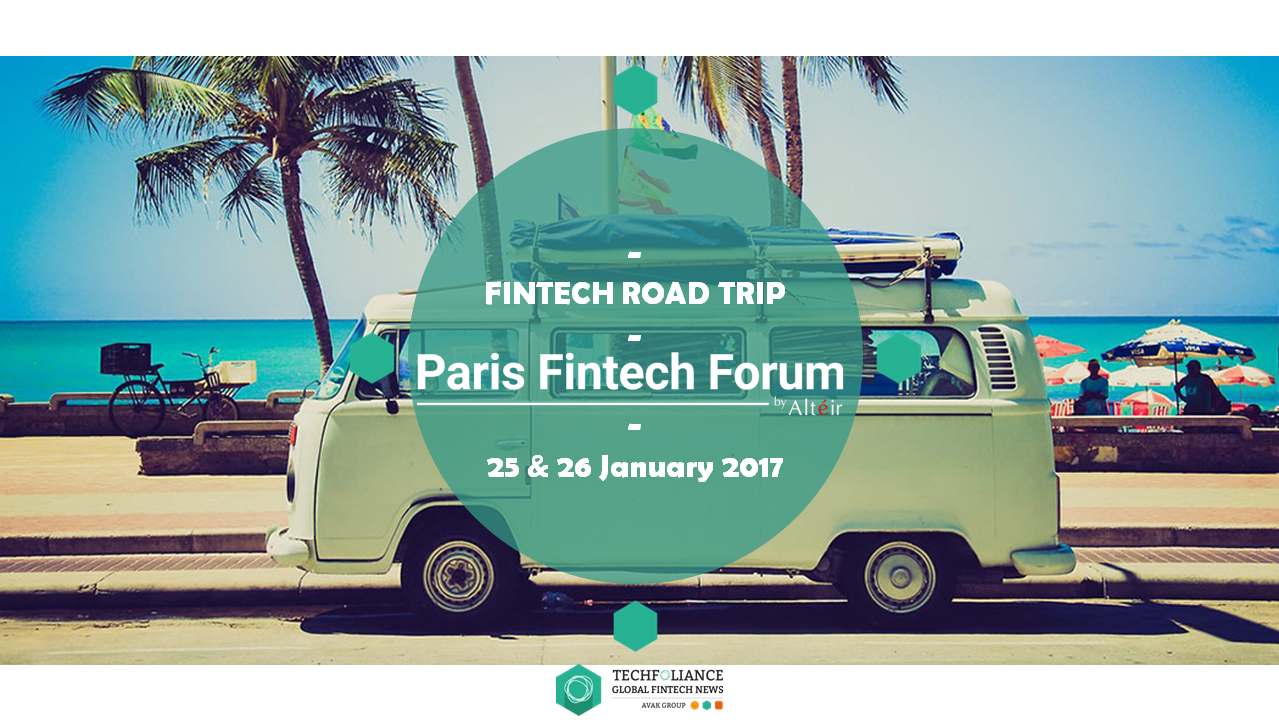 Techfoliance is back on the road to go and meet the global Fintech community. Our ambition is to highlight emerging trends to better understand the future of finance. Our next stop will be Paris.
At the end of the month, our team will be at the Paris Fintech Forum, one of the biggest event in Fintech. Check out here to have more information !
As part of our pre-work to map the local Fintech ecosystem, we are sharing with you insights on one topic and we highlight 20 Fintech start-ups that will try to convince more than 1,200 professionnals and investors during the two-days event!
Episode 2 – Neo Banks: from buzz to reality
[See previous Episode on payments solutions]
The term 'NeoBank' has been part of the buzzwords in 2016 in the banking sector along with Blockchain or Artificial Intelligence. And yet, it is still impossible for most people to explain the difference between a Challenger Bank and a NeoBank or an iBank or even an Online Bank.
What we know is that the banking sector is facing huge challenges with the shift in demographics and the very low customer confidence toward traditional actors. But will emerging actors be disruptive in their business models or are they (we quote) "just fancy sotware"?
We suggest that you read Burnmark's study on Challenger Banking published last October 2016. The study shows how a new breed of technology-driven and customer-centric financial institutions, aptly named challenger banks, are bidding to transform the banking landscape as we know it.
Fintech20 Focus of the week:
| Logo | Name | Description | Country | Sector |
| --- | --- | --- | --- | --- |
| | Currency Cloud | Powering Global Payments | United Kingdom | Payment |
| | Curve | Carry all cards in one card - Save time, money and stay secure. | United Kingdom | Payment |
| | dejamobile | Dejamobile is a software solution provider of mobile secure transaction services in the fields of payment and retail, m-ticketing, access control & smart cities | France | Software |
| | Attic Lab | Open source blockchain platform | Ukraine | Blockchain |
| | ePaisa | enabling commerce® - SaaS Point of Sale. Features include Cash Register, Payments, Inventory, VAS & eCommerce Marketplace & more. | India | Payment |
| | eToro | World's leading social trading network | Israel | Trading |
| | Eurobits Technologies | Eurobits Technologies is a leading provider of Data Aggregation Services, Electronic Invoicing and E-Banking Benchmarking | Spain | Payment |
| | Expensya | Easily manage your expense reports | France | Software |
| | FAMOCO | Enabling NFC Service | France | Payment |
| | FIDOR | Fidor offers an easy to use Banking Account for money management | Germany | Personal Finance |
| | FinanceFox | Your pocket insurance manager | Switzerland | Insurance |
| | Finanzarel | Alternative finance platform for SMEs | Spain | Crowdlending |
| | Finexkap | Alternative finance platform for SMEs | France | Factoring |
| | FINTONIC | All your accounts and cards, or only one. | Spain | Personal Finance |
| | FIZEN | Accounting made easy. | France | Accounting |
| | Fluo | Manage all your insurances in one place. | France | Insurance |
| | Compte Nickel | The first account without a bank. | France | NeoBank |
| | Fractal Labs | Data Driven Decisions. Connecting Entrepreneurs with Capital. | United Kingdom | Artificial Intelligence |
| | Fraugster | Anti-fraud company with the goal of eliminating fraud and increasing our customers' profits. | Germany | Payments security |
| | Fundvisory | Robo-advisory as a Science. | France | Robo-advisor |