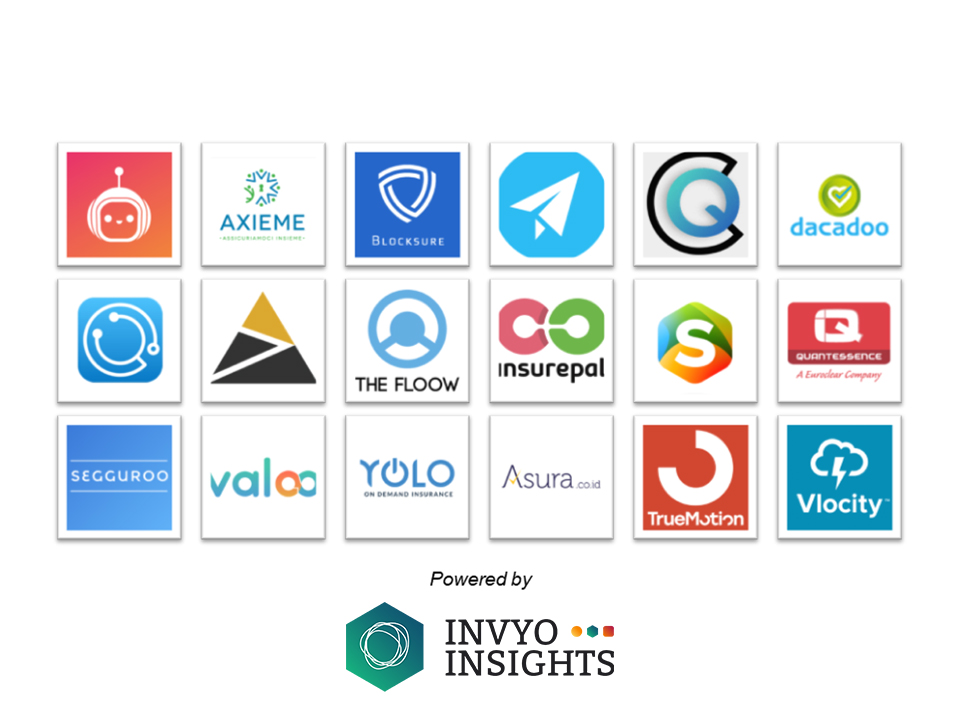 This year, 18 rising InsurTech start-ups and scale-ups have been chosen to come and pitch at the Global Summit for Insurance Innovation, the biggest Insurtech event in Spain.
For this new edition 2018, the GSII will gather more than 200 attendees, 50+ C-level executives and 60+ companies coming from all around the world. The GSII is an invite-only event focused on innovation in insurance, also known as Insurtech.
---
Access free demo now
---
[divider]INSURTECH EUROPE[/divider]
Wannabot
Wannabot is a Spain-based Fintech that has developed a AI-powered platform for the development of chatbots, specialized in conversation engineering and created to help companies interact automatically and efficiently with their suppliers and customers.
Discover here: http://www.wannabot.io
Axieme
Axieme is an Italy-based insurtech startup that has launched the first social insurance to insure communities made by people with same coverage needs. Policyholders are gathered into a group (called "circle"​) and share information on the claims occurred within the circle they belong to. At policy expiration Axieme's algorithm calculates a giveback for each policyholder based on the logic "few claims = high giveback".
Discover here: https://www.axieme.com/
Blocksure
Blocksure is a UK-based Fintech that has developed blockchain powered solutions to the insurance industry. Its aim is to reduce operational expenditure across the industry and enable new products and distribution models.
Discover here: https://www.blocksure.com/
Consulta do Viajante
Consulta do Viajante is a Portugal-based online travel health clinic that has launched the first fully internet-based medical clinic. During the online consultation, a trained physician assesses travel related health risks and provides tailored advice in preventive measures to follow before, during and after the trip.
Discover here: https://www.consultadoviajante.com/
Cybrq
Cybrq is a Switzerland-based Fintech that has developed a solution to make cybersecurity easier for everyone. Its human-focused approach will empower users and make them better protected.
Discover here: https://cybrq.com/
Dacadoo
Dacadoo is a Switzerland-based Insurtech that has developed and runs a fun, easy-to-use and safe way to manage the personal health and well-being of a user, called the dacadoo Health Score platform.
Discover here: https://www.dacadoo.com/
Docline
Docline is a Spain-based Insurtech that has developed a Telemedicine platform that allows doctors to connect with their patients for video consultations, chat and e-prescriptions. At the same time, the start-up is connected with pharmacies to make the patient experience more valuable.
Discover here: https://docline.es/
DSwiss
DSwiss is a Switzerland-based FinTech that has developed a worldwide leading provider of highly secure digital services. In particular, the company's flagship services is the provision of digital vaults for personal documents and passwords, while also offering eDelivery services and file sharing platforms for asset managers and clients alike.
Discover here: https://www.dswiss.com/en/
The Floow
The Floow is a UK-based Insurtech that is a leading telematics provider delivering innovative solutions to insurers, automotive manufacturers and fleet operators worldwide. Its intelligent telematics solutions allow insurers to price policies fairly and accurately, help drivers improve their performance and enable auto manufacturers to design vehicles that respond to evolving needs.
Discover here: https://www.thefloow.com/
Insurepal
Insurepal is a Liechtenstein-based Insurtech that has developed a next generation of peer-to-peer insurance based on social proof endorsements, fully harnessing the power of blockchain innovation.
Discover here: https://insurepal.io/
Lisa
Lisa is a Spain-based Insurtech that has launched an app that allows users to obtain an immediate budget, in less than 90 seconds, with several options of coverage of professional liability directly from a mobile.
Discover here: https://lisa-seguros.com/
Quantessence
Quantessence is a UK-based financial technology company delivering an open architecture platform that manages the running of predefined asset allocation algorithms. The Euroclear Quantessence platform aims to connect distributors, asset managers and hedge providers (investment banks and re-insurers) to eliminate the operational burden related to launching and managing savings products.
Discover here: https://quantessence.com/
Segguroo
Segguroo is a Spain-based Insurtech that has launched an app to let people protect the things that matter to them in a different way.
Discover here: https://www.segguroo.com/
Valoo
Valoo is an France-based Insurtech that allows easy and secure management of people's possessions. Their goods are secured within the one space so as to make sure people are prepared in the event of a disaster (fire, theft, water damage, etc.).
Discover here: https://www.valoo.com/
Yolo
Yolo is an Italy-based Insurtech that distributes products of the major international insurance groups on digital channels, created and distributed in an innovative way. YOLO is also the partner of the large insurance groups, capable of creating value and innovation through consulting, technology and marketing.
Discover here: https://yolo-insurance.com/
[divider]INSURTECH BEYOND[/divider]
Asura
Asura is an Indonesia-based Insurtech that offers online insurance businesses. Asura focuses its business on providing insurance products such as motor insurance (cars and motorcycles), health insurance, home insurance, travel insurance, and many other products from leading insurance companies at affordable rates.
Discover here: https://www.asura.co.id/
Truemotion
Truemotion is a US-based Insurtech that offers auto insurers a mobile telematics platform that enables next-generation digital programs. Powered by mobile technology, machine learning, and data science, its patented smartphone data platform can accurately determine when a person is driving and reveal her behaviors behind the wheel, including distracted driving.
Discover here: https://gotruemotion.com/
Vlocity
Vlocity is an US-based software solution and a Forbes Cloud 100 company and strategic Salesforce ISV, that delivers industry-specific cloud and mobile software that embed digital, omnichannel processes for customer-centric industries.
Discover here: https://vlocity.com/
---
Want more data about fintech startups? Access your own dashboard with INVYO Analytics or Sign up for free now.
---