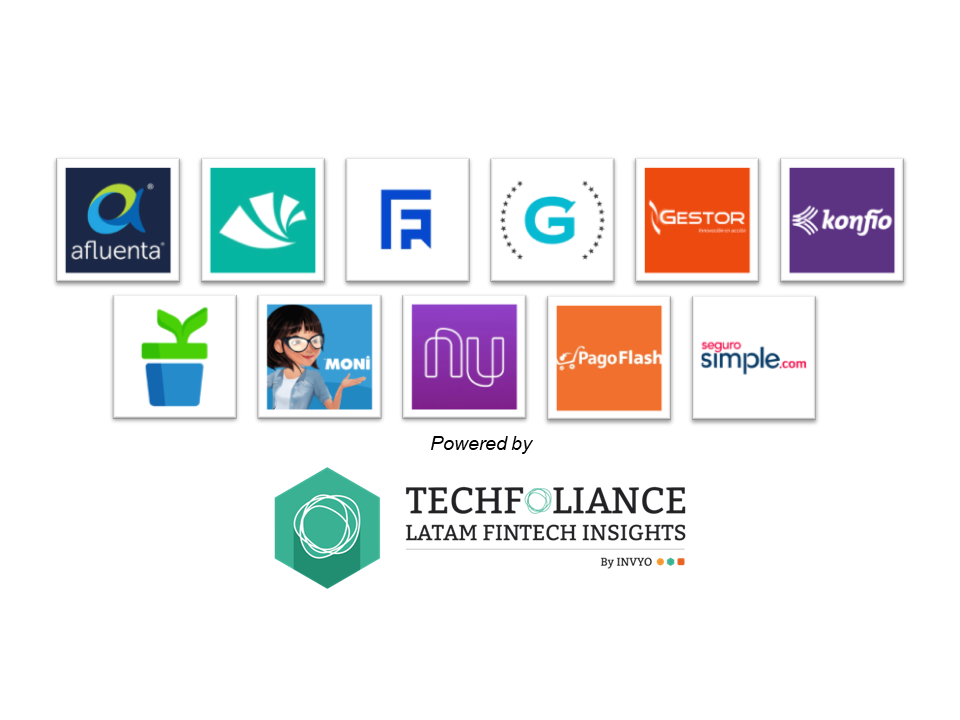 Latin America is mostly early-stage territory when it comes to financial technology. With a growing population of approximately 640 million, this group of countries offers much potential, notably in the online lending space.
I have compiled a list of eleven companies that are aiming to challenge the status quo within the region.
Afluenta is a marketplace lending company for consumer and SME loans. Based in Buenos Aires, it is currently serving the Argentinian, Mexican, Colombian and Peruvian markets. Within the network, borrowers can access loans at competitive rates, while investors potentially enjoy high net yield for their funding. So far, Afluenta has raised $13M (series B).
Alegra is a billing, administration and accounting software for SMEs. It serves a number of Latin American countries as well as Spain. Interestingly, there is US version that is catering to the local Spanish speaking population.
Facturado is the first online platform for buying and selling invoices in Chile. The company claims users can receive an advance in less than 48 hours.
Geru (Brazil)
Based in São Paulo, Geru is a user-friendly online lending platform that connects borrowers and investors. It offers loans ranging from R$ 2,000 to R$ 50,000 in 12 to 36 months terms. This year, the startup launched Brazil's first fully digital payroll loan product. Geru developed its own credit score model using unstructured data.
Established in 1997, Gestor conceives software dedicated to investment funds, (including trust, and pension funds) as well as securitization, portfolio management, brokerage, wealth / asset management and ETFs.
Konfío is an online lending platform targeting Mexican SMEs which uses data for fast credit assessment. Thus far, the startup has raised $18.1M (series B).
A fast growing startup, Kueski is the self-proclaimed "online lender for the Middle Class of Mexico and Latin America". The company uses big data and advanced analytics to approve and deliver loans in a prompt manner. So far, Kueski has raised close to $39M.
Moni (Argentina)
Moni is a B2C lending platform based in Argentina offering small loans of up to $ 4,000. It is known to be mobile and user friendly.
Nubank is perhaps the biggest success story within the LATAM fintech ecosystem in recent times. Best known for its no-fee purple credit card, Nubank launched digital bank accounts in October 2017 as part of a plan to offer a broader range of financial products, achieving an impressive 1.5 million client base (for that specific product). The company has already raised an impressive $527.6M (series E).
With Venezuela facing a rather dire economic situation, PagoFlash aims to make payment processing easier for local companies. The platform offers three modules:
PagoFlash: "Send payment links to your customers through social networks, WhatsApp and email campaigns with our payment methods".
PagoMail: "Send payment requests to your customers through email without the need of a web page".
PagoShop: "Receive payments from your website with our integrated payment button and facilitate the management of your electronic commerce".
Seguro Simple is a Lima-based insurtech platform serving the Peruvian and Mexican markets. Its primary service is a car insurance comparator and marketplace. Users can also purchase home, life and health insurance policies.
Fintech in Latin America is definitely growing and worth paying attention. Expect a substantial number of new entrants in the coming years.
---
This article was first published on Phil Siarri's blog Nuadox