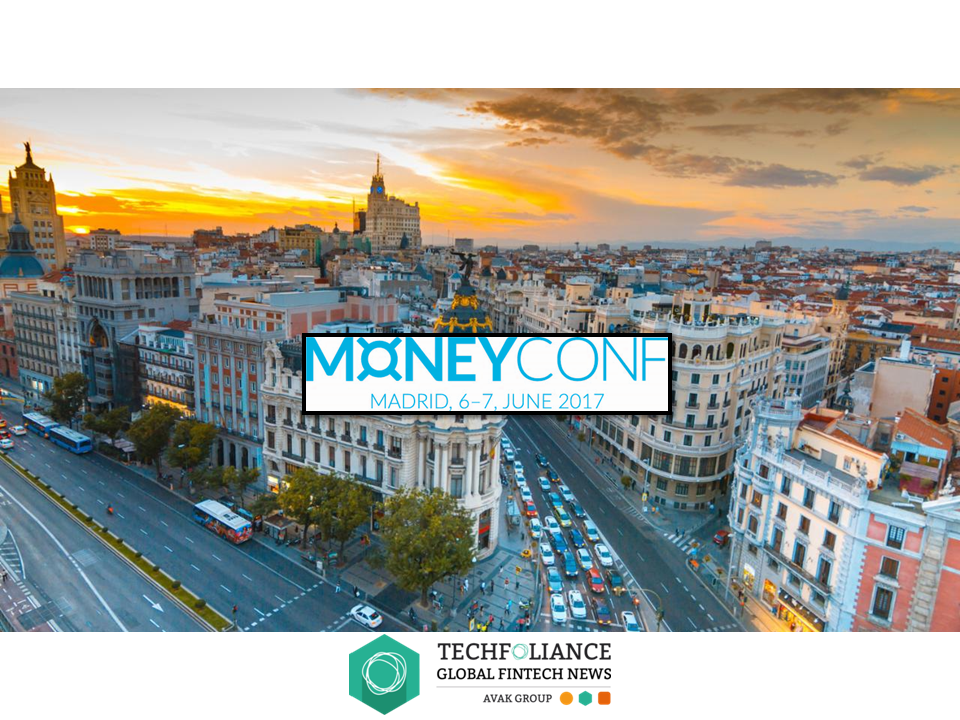 Few weeks ago, MoneyConf was kicking off in Madrid and we have had great time sharing thoughts on the new financial era with influencers and emerging Fintech startups.
In case you could not attend, we are happy to highlight key take-aways on a wide range of topics ranging from deep technologies like Machine Learning, Artificial Intelligence, and Blockchain to sectors like Insurance, Lending, Capital Markets, Retail Banking or Crypto-Trading.
Financial exclusion and global poverty
Nearly half of the world lives in poverty, with less than $2.5 a day. Michael Schlein from Accion, recognized that
"Financial Exclusion is a failure of imagination of the banking system"
Fintech is part of the solution and as exposed later in the article, benefits of increasing access to financial services are multiple and therefore, Banks and Financial institutions should all aim at reducing that gap:
"It makes lives better and provide a sense of empowerment. Economies will globally benefit from financial inclusion"
---
AI: good or bad news?
Later on, Roman Stanek from GoodData stated that
"Artificial Intelligence will steal $1.2 Trillion and 40% of jobs in banks will be replaced by 2025"
Jobs Replaced by #AI will mostly impact insurance employees, bank tellers and representatives, financial analysts and construction workers.
Speakers like Derek White from BBVA also mentioned that
"Competition makes you smarter"
Competition comes from Bank incumbents, Fintech newcomers but more specifically technologies like AI that are taking over the financial world and urge companies to surpass themselves to keep up with latest trends.
---
Blockchain: lot of talk, few accomplishments yet!
Industry leaders spent most of their talk explaining or detailing Blockchain applications and potential impact on the financial industry.
People use conditional a lot when it comes to Blockchain. In 2015-2016, every large financial institution started working on it. They have started working on prototypes, proof-of-concepts and now try to implement solutions on niche segments; but we are still very far from a massive adoption.
Blockchain vs Remittances
Remittances are a very good example of concrete applications of Blockchain technologies through Bitcoin. However, it still faces a scalability problem and sending small amounts of money often costs too much to process.
How will blockchain go mainstream?
It was interesting to hear the view of Huy Nguyen Trieu, CEO at CFTE and The Disruptive Group, who went straight to the point:
"What's happening in Blockchain is not disruptive at all"
He continued by saying that:
"Blockchain architectures have inspired new ways of thinking but haven't transcended yet any sector or industry".
People try to do things at a larger scale, in a more decentralized manner and Blockchain makes a lot of sense in an economy that tends to be more and more collaborative, in particular with peer-to-peer services and connected infrastructures.
We are at a point where people try to disrupt every sector with this new technology, but "Disruption in Blockchain mostly comes from Bitcoin & Cryptocurrencies than blockchain technology as a whole." Said Huy.  Industry leaders should not try to apply Blockchain to everything even if it looks attractive. Most of blockchain applications are undercover, without the consumer knowing they are using it, and this is the way it is supposed to be.
"I don't understand why everyone want to understand how Blockchains works. No one wants to understand how smartphones work. It just works." Heard during Blockshow Europe 2017
Blockchain vs Trading
Yoni Assia, CEO of eToro, talked about the implementation of new technologies within wealth management and how this will impact market exchanges. He noticed on his platform an interesting trend: not only there was a huge surge in the past 6months in Bitcoin and Ethereum investments but
"People started to hold more their Cryptocurrencies than their stocks" He followed "Blockchain might be as big as electricity, internet and computers, and belivers will own a share of it; they can own it."
Peter Smith, Co-Founder and CEO of a blockchain-consulting group, mentioned Fred Wilson saying
"Banks are ignoring the potential of blockchain by making private blockchains".
A lot of people are doing it wrong, and he supports the argument that Blockchain's full capacity will be unleashed on public networks.
Joseph Lubin, who co-founded Ethereum, and later Consensys, gave one of the most inspiring talks. In a few words, he contradicted the previous arguments that Blockchain is not disruptive saying that
"Blockchain is a breakthrough in computer science. (…) We are at the early-days of mechanisms and Ethereum has a big lead in applications platforms. There are many other Blockchains and permission-less systems to come: it is going to be an exciting century"
Note: If you want to know more about him and the technology, you should have a look at the talk he gave at Ethereal Summit, covering his story and the Ethereum vision and applications.
---
Award-winning Startup
Big congrats to SESAMm for winning the Startup Pitch contest!
---