Banco Santander launched Santander X last October to create bridges between universities and companies across the world to accelerate innovation.
Santander X aim to connect universities and entrepreneurs from all over the world to let them collaborate and share resources at scale. The mission is to support and leverage talent that seeks to impact society.
Ana Botín, President of the Banco Santander, said:
"Santander X aspires to be the point of connection of all entrepreneurs, it will be the largest global ecosystem of university entrepreneurship, it will open doors to talent to build a better world for all."
The platform was first created with 40 universities in seven spanish-speaking countries: Argentina, Brazil, Chile, Spain, Mexico, Portugal and Uruguay.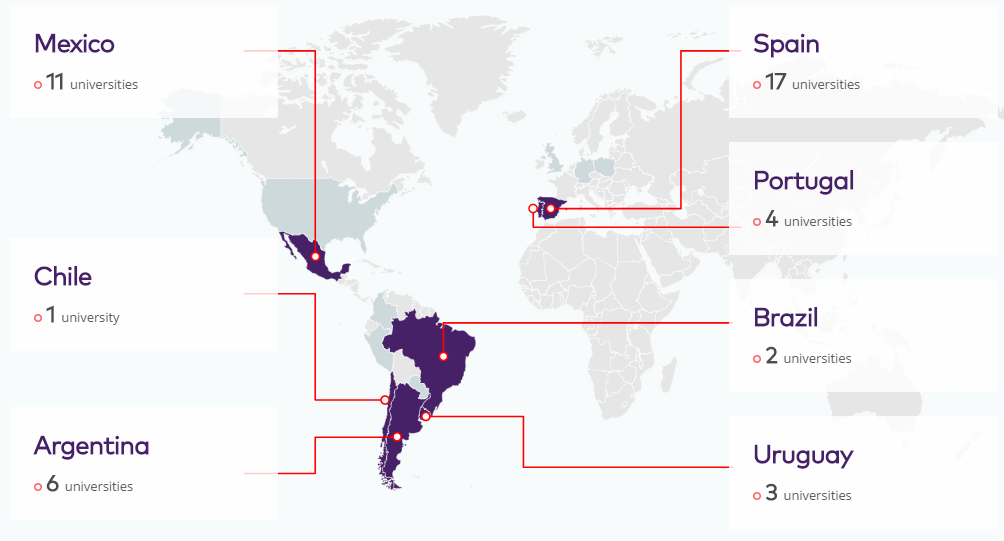 In addition to the global network of universities, Santander will allocate 50 million euros to support directly entrepreneurship in these universities. By the end of 2017, more than 900 projects are expected to be connected to Santander X.
According to Kerstin Scheuch, director at the University Centro (México):
"Universities can now internationally promote their best entrepreneurial skills and exchange their knowledge with other universities, that will allow them to create an incomparable global network."
---