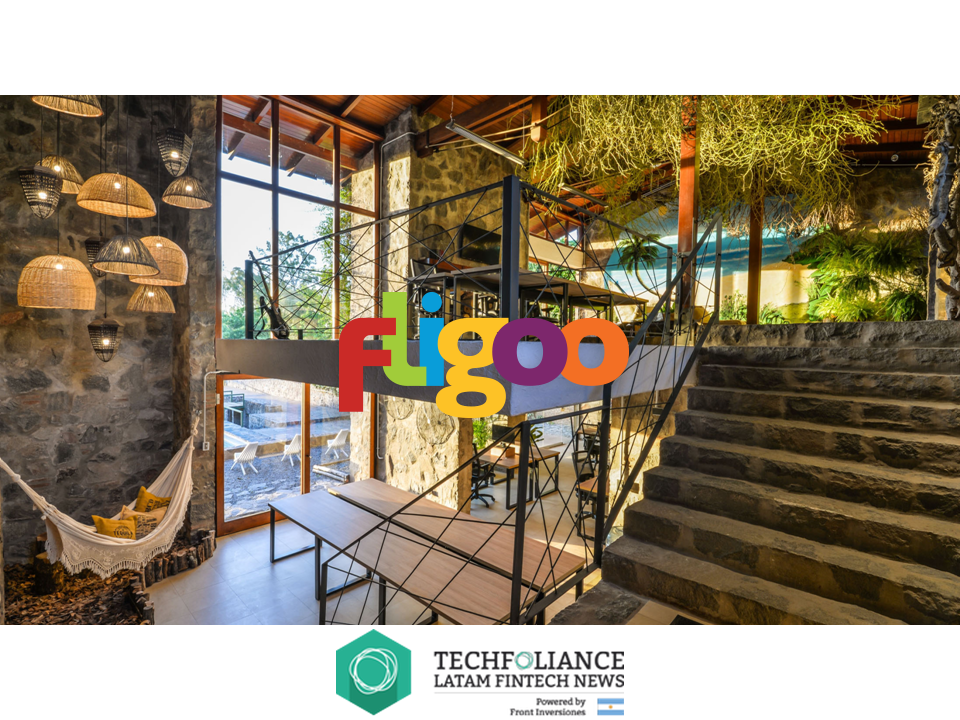 This is the story of Fligoo, an Argentinian startup that was once a "recommendation engine" platform to help people find the best gifts for their friends and families, and then turned to the banking industry to offer machine learning and big data solutions.
It all started 5 years ago between 3 Argentinean co-founders who decided to "dream big" and move to the Silicon Valley. Quickly, the three guys raised $1.7 million from local and international investors to create technologies that will allow the financial industry to deal with Big Data.
With offices in Cordoba (Argentina), San Francisco and Chicago, Fligoo is on a mission to make products smarter, more effective and more efficient by integrating data analysis and predictive algorithms solutions. For example, the team is building innovative credit scoring tools using Big Data and developing fraud prevention using Machine Learning.
Fligoo team with Mariano Mayer, the Argentine Secretary for Entrepreneurs and Small & Medium Enterprises, during the opening of the new office in Cordoba (Argentina)
What characterizes Fligoo is its ability to adapt and move in an ever changing environment. The company was founded in 2012 by Lucas Olmedo, Juan Cruz Garzón and Marcos Martínez in Argentina. The start-up was first accelerated by NXTP Labs, and then it brought top Latam and Silicon Valley investors on board, to take Fligoo from startup to an established company.
"We see how the financing industry is re adapting with new players and regulation and we want to be part of it. We are able to help banks with almost every challenge they have, as long as we can work with data. Credit scores, Cross-selling, Fraud, Engagement, etc." says Juan Cruz Garzon, who sees integration between both big and small players of the industry.
The Fintech is currently working with banks in Latam and Northamerica. They have a team made of more than 40 engineers, data specialists, business professionals and creative people. Looking forward, Fligoo is looking to expand further.
"The idea for 2017 is to add 75 technicians and 25 more people to work on all our activities. In addition, we plan to open offices in New York and Barcelona in the mid term too" comments Juan.
The banking industry is looking for players who can understand and analyze huge amount of data coming from its customers every day. Innovation has a huge role to play, and Fligoo wants to be part of it.
---