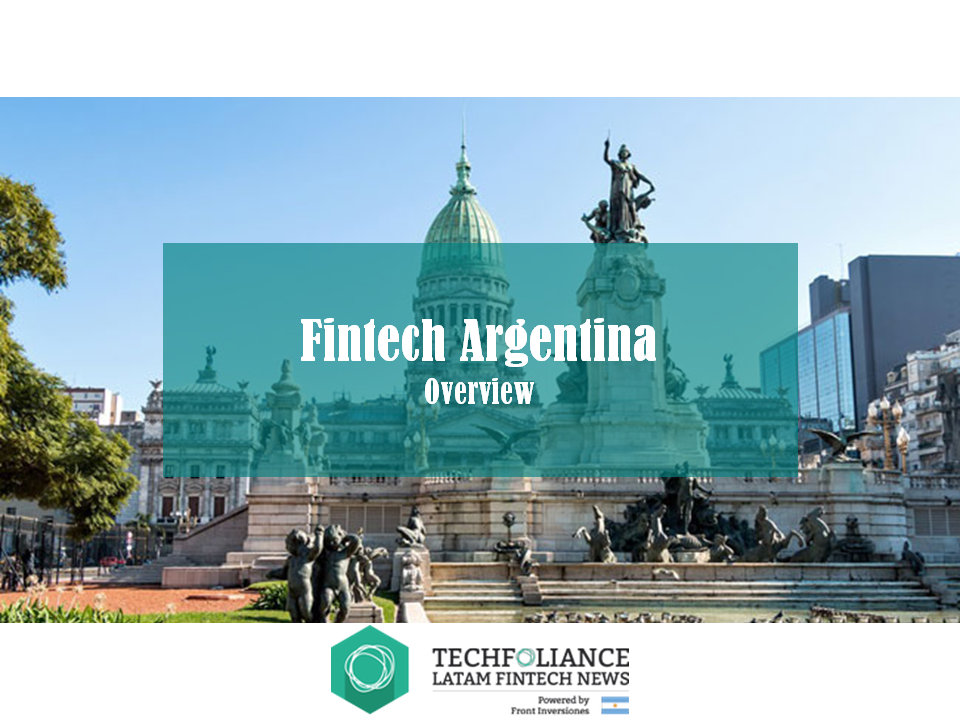 With 4 out of the 9 technological unicorns in LATAM, Argentina wants to make a catch up on the Fintech industry.
While only one of two Argentines have access to a bank account, cellphones are abundant with one cell phone and a half per person. The Central Bank of Argentina see this as a huge opportunity and aims for Financial Inclusion as the key to lowering both tax evasion and taxes.
Argentina stands in fourth place for LATAM Fintech projects, falling with 10,2% under Brazil, Mexico and Colombia. The southern Latin America country have an ecosystem made up of 72 companies covering diverse key services.
The leading Fintech industry categories are Payments & Remittances (25%), Enterprise Financial Management (18%), Bitcoin (8%) and Lending (8%).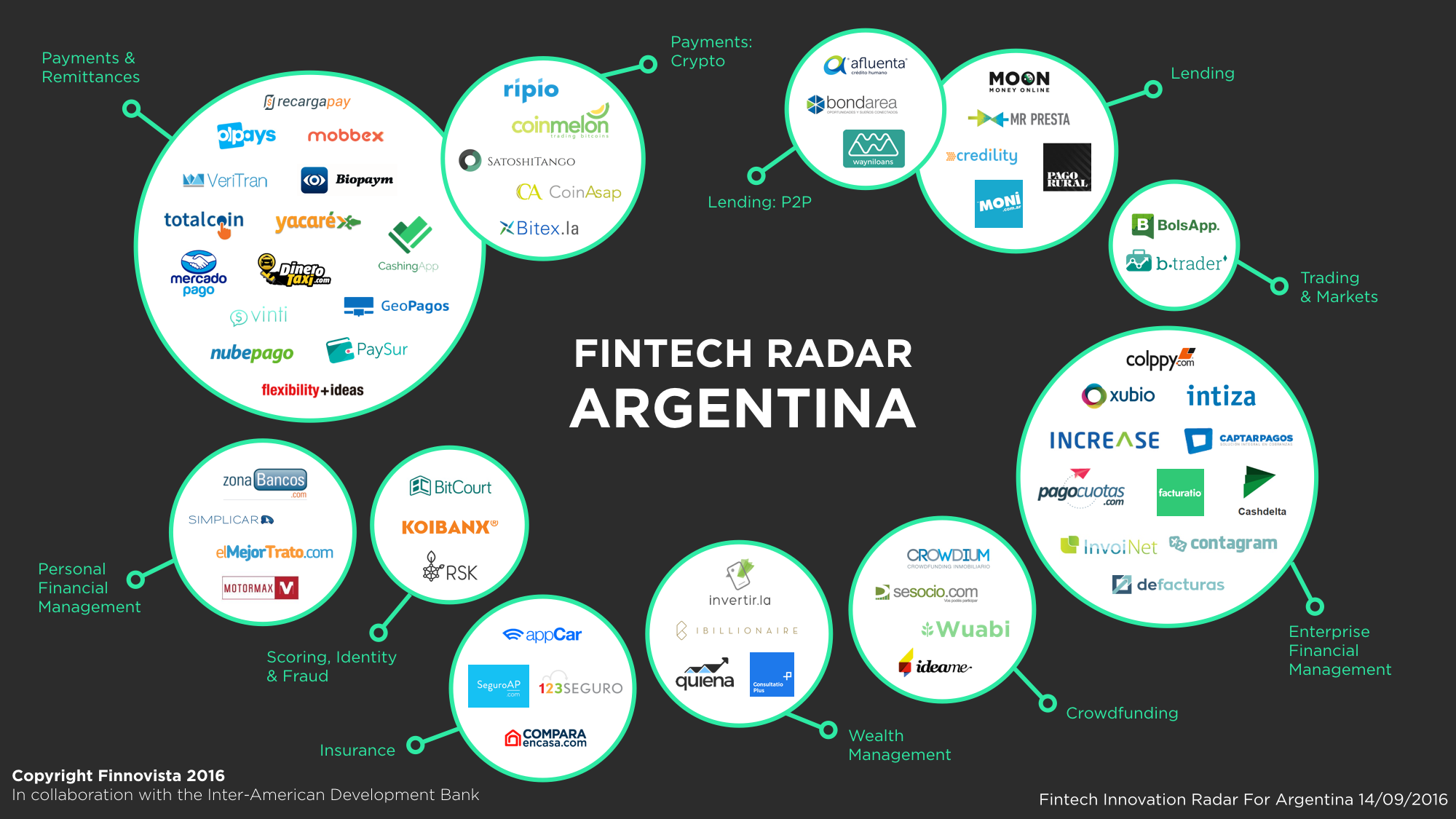 Key Fintech Players
Mercado Libre
Mercado Libre (Nasdaq: MELI), the e-commerce platform which already has a transaction payment platform (Mercado Pago), recently launched Mercado Credito, a credit solution for both sellers and buyers that developed a scoring formula that determines different rates according to the profile (and then the history) of each borrower.
Discover here: https://goo.gl/RBv60O
Ripio
Ripio is a wallet to pay in installments, buy bitcoins and store money safely. Founded in 2014, Ripio plans to expand its services to Brazil and Mexico.
Discover here: https://goo.gl/2wXwgc
Afluenta
Afluenta is a P2P lending service operating in Argentina. It has been reporting growth since its launch in September 2012. Afluenta offers loan terms of 1, 2 or 3 years and operates in Argentina, Mexico, Peru and is ready to launch in Colombia.
Discover here: https://goo.gl/2AQYXJ
Crowdium
Crowdium is the first platform for collective financing of real estate projects in Argentina.
Discover here: https://goo.gl/PgZBMX
Koibanx
Koibanx focuses on the development of Smart Contracts and Blockchain Services solutions. Koibanx has been a pioneer in the industry, developing solutions since 2013.
Discover here: goo.gl/ZP94Xe
Moni
Moni offers money in advance, long term credits and billing payment services through an efficient and innovative digital platform.
Discover here: https://goo.gl/eG8QVI
---