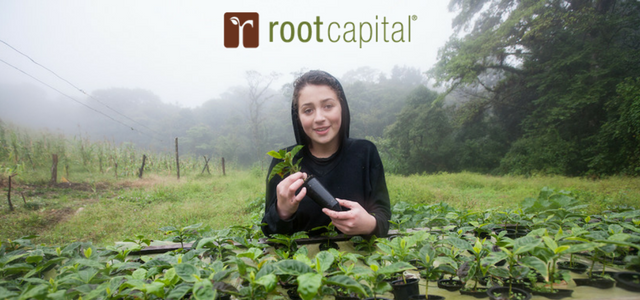 Root Capital, a US-based agricultural impact investor, is now collaborating with ABN AMRO to support small agricultural organisations across LATAM. 
A positive impact on our planet
Impact banking can have a positive impact on humanity by providing financial services to underserved people. In its quest to promote sustainable finance, ABN AMRO wants to collect EUR 50 million in the coming years to provide loans to smallholder farmers in LATAM.
Liesbeth Kamphuis and Emilie Ottervanger, responsible for impact banking at ABN AMRO, explain:
"Our Impact Banking team was set up in 2015, and last month we closed our first transaction. We are very happy to partner with Root Capital. By participating in their loan portfolio we will gain knowledge and experience we can use to successfully build up our impact banking portfolio."
See also: ABN AMRO sees Impact Banking as the future in LATAM
ABN AMRO will team up with clients and partners to give farmers in developing countries access to finance.
Peter Bernard, Chief Operating Officer, of Root Capital:
"ABN AMRO is relatively new to sustainable farmer finance, and we are very excited by its entry into this market. The Bank brings a great deal of sector and financial knowledge to this partnership. And with 17 years of experience in social lending, ABN AMRO can build upon our track record. Together through this partnership, we will increase the supply of much needed capital and increase the sustainability of the supply chains that we both support."
A USD 200 billion market
There are approximately 500 million smallholder farmers globally. As the demand for agricultural products will continue to grow in the coming years, farmers need to invest in their farms to improve productivity.
Demand for smallholder finance is estimated to be USD 200 billion, of which 25% is actually financed in the regions of sub-Saharan Africa, Latin America, and Southern and Southeast Asia. The problem is that smallholder farmers are often too small for commercial loans and too big for microfinance.
Root Capital and ABN AMRO are joining forces to give smallholder farmers access to traditional finance products such as loans and help them better meet their needs.
Read more here
---