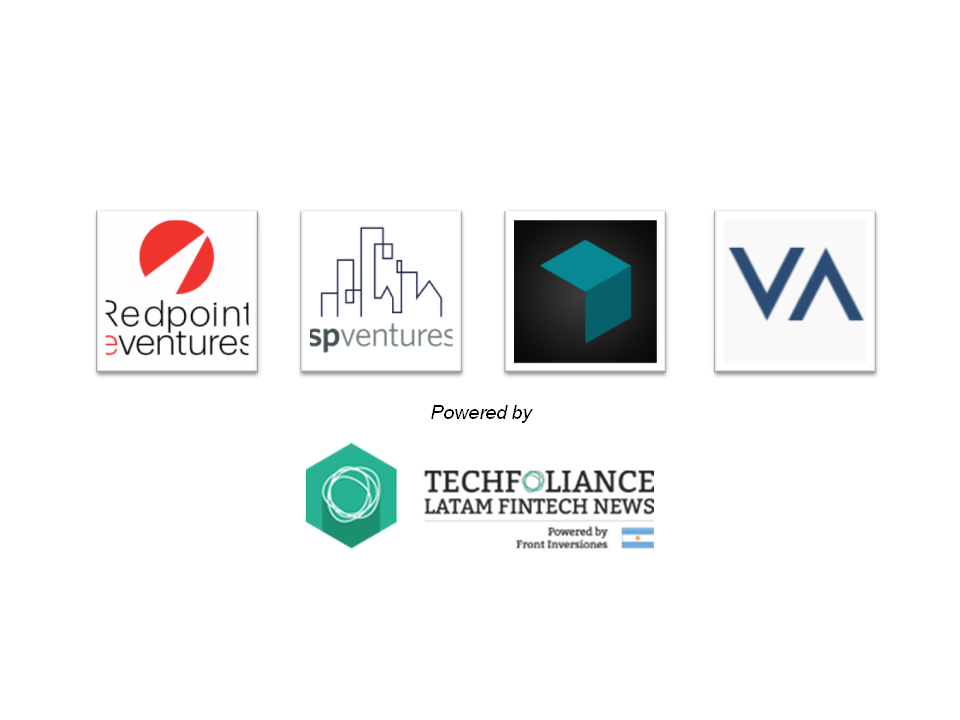 Brazil is attracting more and more VCs who are betting on the rise of the sector in a market where 55 million people still don't have access to a bank account.
Currently, Brazil has four major investment funds that have Fintech companies within their portfolios. Other countries like the US or Russia or investing in the country as well.
Brazilian VC funds
Redpoint eventures
Redpoint eventures is an early stage venture capital firm focused on the Internet. It is the first and only Silicon Valley presence on the ground in Brazil. The fund helps entrepreneurs by offering the benefits of both local and global VCs including insight, company building, financing and exit.
Portfolio: Nibo, minuto seguros, magnetis, creditas, minutrade, pismo and Psafe
---
SP VENTURES
SP Ventures is a pioneer in Venture Capital investments in Brazil. The company acquires equity in innovative early-stage companies with novel technologies and solid business models. Launched in 2014, Fundo de Inovação Paulista (FIP) is a R$ 105 Million Venture Capital Fund that counts with top tier Limited Partners: Desenvolve SP, FINEP, FAPESP, Sebrae-SP, CAF, and Jive Investments. Investment tickets vary from R$ 2 Million to R$ 6 Million per company, on average, but can reach R$ 15 Million including follow-ons.
Portfolio: Concil, Smartbill, Lupeon,
---
e.Bricks Ventures
e.bricks ventures is a Brazilian Venture Capital platform founded in 2013 by two entrepreneurial families, Sirotsky and Szajman, known by their leading economic groups, Grupo RBS and Grupo VR respectively, alongside a multidisciplinary team of partners. According to the fund, Brazil combines high-growth opportunities with huge inefficiencies, creating the perfect landscape for tech disruption. Our target investment ranges from R$1M to a total of R$25M in minority stakes.
Portfolio: GuiaBolso, Contabilizei, Erpflex
---
Valor Capital
In 2009, serial entrepreneur Ambassador Clifford M. Sobel completed his second tour of government service as the U.S. Ambassador of Brazil. While Ambassador, he saw first-hand the promise of the growth of Brazil, cultural proximity to the U.S., and the opportunity to build an investment bridge between the US and Brazil. Valor began as a quasi-multi-family office with two additional families and partners, Gabriel Jaramillo (former President of Santander in Brazil, and former Head of the UN Global Fund) and Wim Kooyker (Founder of Blenheim Capital) designed to diversify and invest their family assets into Brazil.
Portfolio: GuiaBolso, DLP (STONE)
---
US VC funds
The United-States is the largest country to invest in Brazil with leading Fintech VC funds which participated to big rounds as shown below:
QED investors
Portfolio: GuiaBolso, Nubank, Creditas, Pitzi
Ribbit Capital
Portfolio: Contaazul, Nubank, Comparaonline
Napkin Ventures
Portfolio: Contaazul, Creditas, magnetis
Quona Capital
Portfolio: Creditas, Dunasplus
Others:
Naspers Fintech, Sequoia Capital, Kaszek ventures, Omidyar network, Tiger GM, Founders Fund among others.
---